'The Voice': Ariana Grande Talked to Her Therapist to Prepare For Battles Eliminations
Ariana Grande knew 'The Voice' would become challenging during the battles, but nothing could've prepared the coach for those tough eliminations.
Many coaches on The Voice might say that one of the hardest parts of the job comes when they must eliminate their team members. Newcomer coach Ariana Grande learned that the hard way in The Voice Season 21 Episode 7, the battles premiere.
During the Battle Rounds, coaches select a song for two team members to sing together on stage. Then, after the performance, the coach chooses one singer to continue in the competition. However, this is often a difficult decision for coaches, as they love all the talent on their teams. During the Oct. 11 episode of The Voice, Grande said she spoke to her therapist to prepare for the painful eliminations.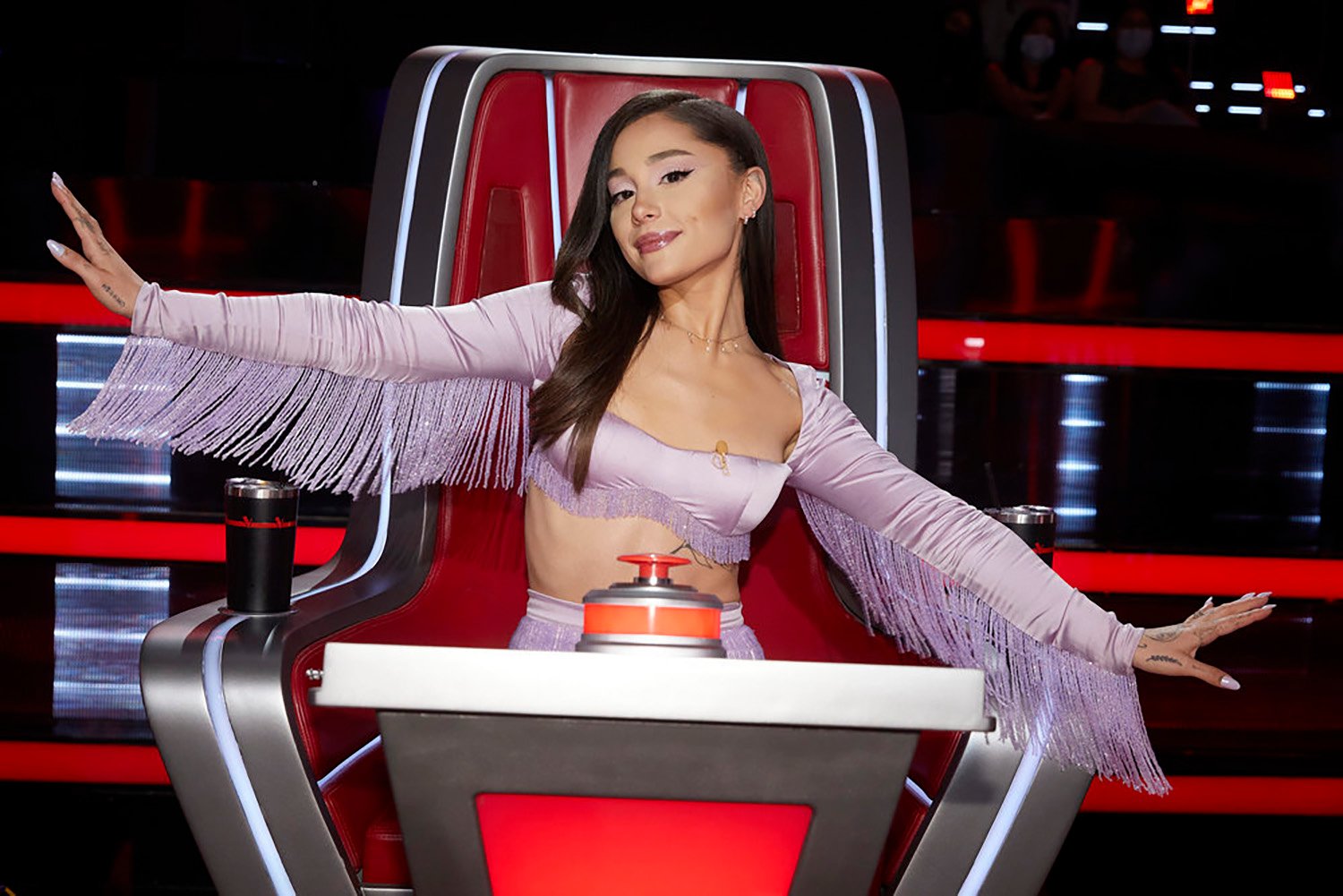 'The Voice' coaches warned Ariana Grande that the Battle Rounds are challenging
The beginning of the episode showed Grande speaking backstage to fellow coaches Kelly Clarkson, John Legend, and Blake Shelton. The veteran coaches offered the pop singer some advice for the battles, as navigating this part of the competition can get tricky.
For example, each coach has a save, which they can use to keep an eliminated artist on their team, and a steal, which they can use to take an eliminated artist from another coach. Legend advised Grande to use these buttons "wisely."
"It really is hard, honestly," he said.
Clarkson added that contestants' talent could make it difficult to send someone home. She revealed that she was a "wreck" during season 14, her first time coaching.
"I was crying about it at night," Clarkson continued.
"Get ready to cry," Legend warned.
Ariana Grande broke down during her first battles elimination
It seems nothing could have truly prepared Grande for her first eliminations. As seen above, she opened the Battle Rounds with a face-off between Bella DeNapoli and Katie Rae, who performed "No More Tears (Enough Is Enough)" by Barbra Streisand and Donna Summer. Grande loved both singers, which made the final decision a hard one. She broke down in tears while offering her thoughts on the battle.
"I adore you both so much. You're both so consistently phenomenal," she said. "There's nothing that either of you can't sing, and I feel so privileged to work with you and to have spent this time with you both. I'm just so proud of you both. I literally talked to my therapist about this."
The "Positions" singer's emotions even brought Clarkson to tears. Grande chose Katie Rae as the winner because of her emotion in the performance, but she also used her save to keep DeNapoli on her team.
"I was able to save my Italian sister," Grande joked. "I think she's an incredible vocalist. I think she's such a bright light."
The singer said coaching on 'The Voice' is 'so hard,' but she loves it
All in all, Grande didn't expect her first season of The Voice to be so difficult. She told E! News in August that the job is much harder than it may seem.
"You watch it on TV, and you think you know, 'OK, I'm going get in there, and it's going to be easy whatever,'" she said. "But it's so hard."
Still, Grande wouldn't have it any other way. She explained to Entertainment Tonight that she's a big fan of the singing competition and has found her time as a coach to be "inspiring."
"It always has the best energy. It's such wholesome, inspiring television, and I love seeing the different voices and watching so many people start careers for themselves. It's a beautiful, amazing thing," Grande said.