'The Voice': Blake Shelton Admits to Not Turning His Chair Because He Didn't Know This Smokey Robinson Song
The coaches of The Voice turn around for great performances. But sometimes they refuse even if the performer is impressive. Blake Shelton admitted he didn't turn around because he didn't know a Smokey Robinson song. [Warning spoilers for the Oct. 26 episode!]
Rio Souma performed 'Cruisin'
Rio Souma was the first performer of the Oct. 26th episode. He talked about being from Detroit, Michigan and working as a production assemblyman at Chrysler.
"I actually like working at the plant," the 28-year-old singer said. "It's great money. It's a job a lot of people in this city covet. But it's just not where my heart is. I wanna do music."
He explained why he chose "Cruisin'" by Smokey Robinson. "I chose the song of course to represent the city because it is definitely a Motown classic," he said. "But more so to show that you can take a Motown classic and you can make it powerful. I can not wait to do my city proud, do Motown and Smokey Robinson proud."
Blake Shelton admitted he didn't know the song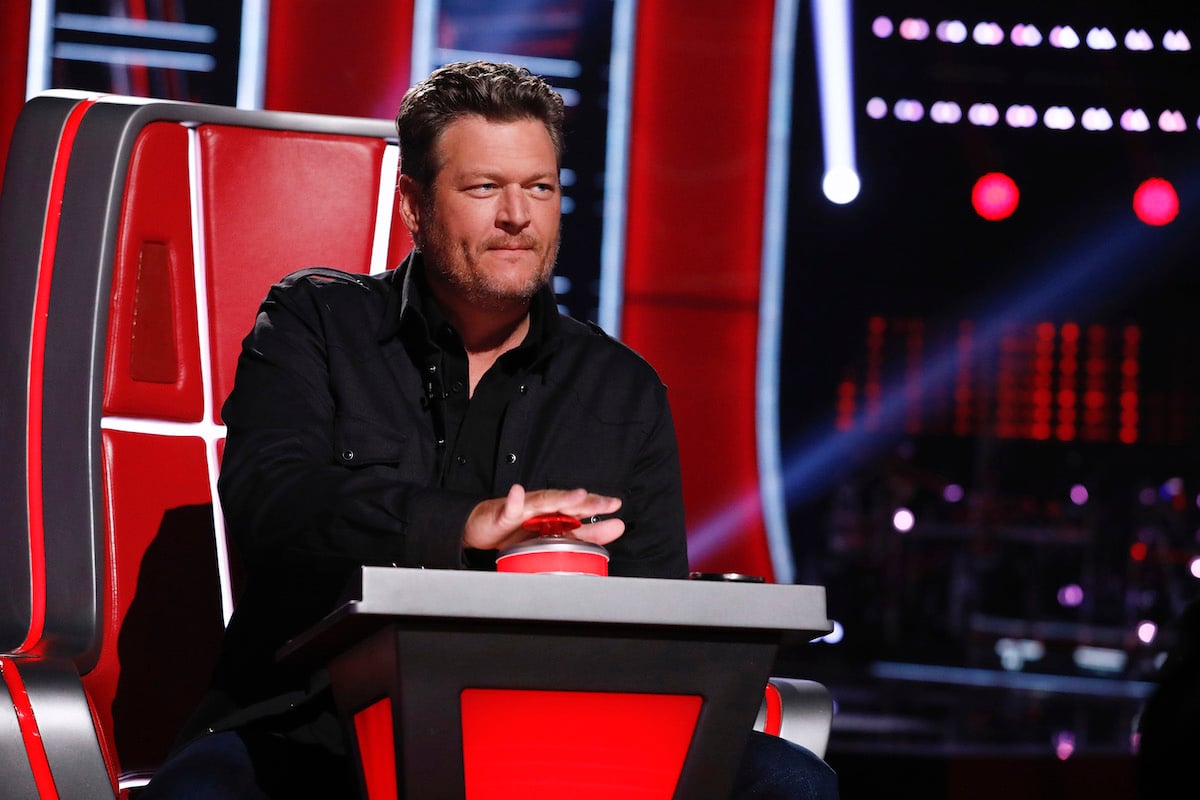 Souma did show his own spin on the song. John Legend, Gwen Stefani, and Kelly Clarkson were quick to turn their chairs. But Shelton didn't turn his and revealed the reason why.
"Actually I didn't hit my button out of respect," the country singer explained. I love your voice and you're super talented. Not only did I not know that song. I didn't know kind of what lane, what genre that is. So I would not know what direction to steer you."
He continued, "So out of respect and not wanting to screw up your life because there would be no way you can say no to be, let's face it. I'm gonna let these three just argue it out. But congrats, man. You're on The Voice."
Clarkson seemed shocked by this and asked "Really?" Legend then decided to educate the fellow coach.
"The architect of the Motown sound wrote that song and that is literally one of my favorite songs on the planet," Legend said in reference to Robinson. "And when your voice came in it was just magical from the very beginning."
The EGOT winner did throw a little shade to Shelton for not hitting his button. Legend added, "You deserve to be a four-chair turn."
He chose John Legend
It was probably not a surprise that Souma picked Legend as his coach. The coach knew about the history of the song and is the artist who is most similar to him in genre.
"If you make it to the finale you have to sing something from Sister Act 2," Clarkson told them. This is after they all talked about their love for the performances in the movie.
Legend said there are so many places he can go with Souma given his love for soul music. Fans will have to keep watching to see how far they'll go together this season.