'The Voice': Blake Shelton Was Afraid of Cher After a Tense, Never-Seen Season 5 Moment
TL;DR:
Cher served as a mentor to Blake Shelton's team on The Voice Season 5.
Blake Shelton recently recalled a never-before-seen season 5 moment where Cher yelled at him over a comment he made to a contestant.
The singers remained on good terms, with Cher even dedicating her next album to Blake Shelton's father.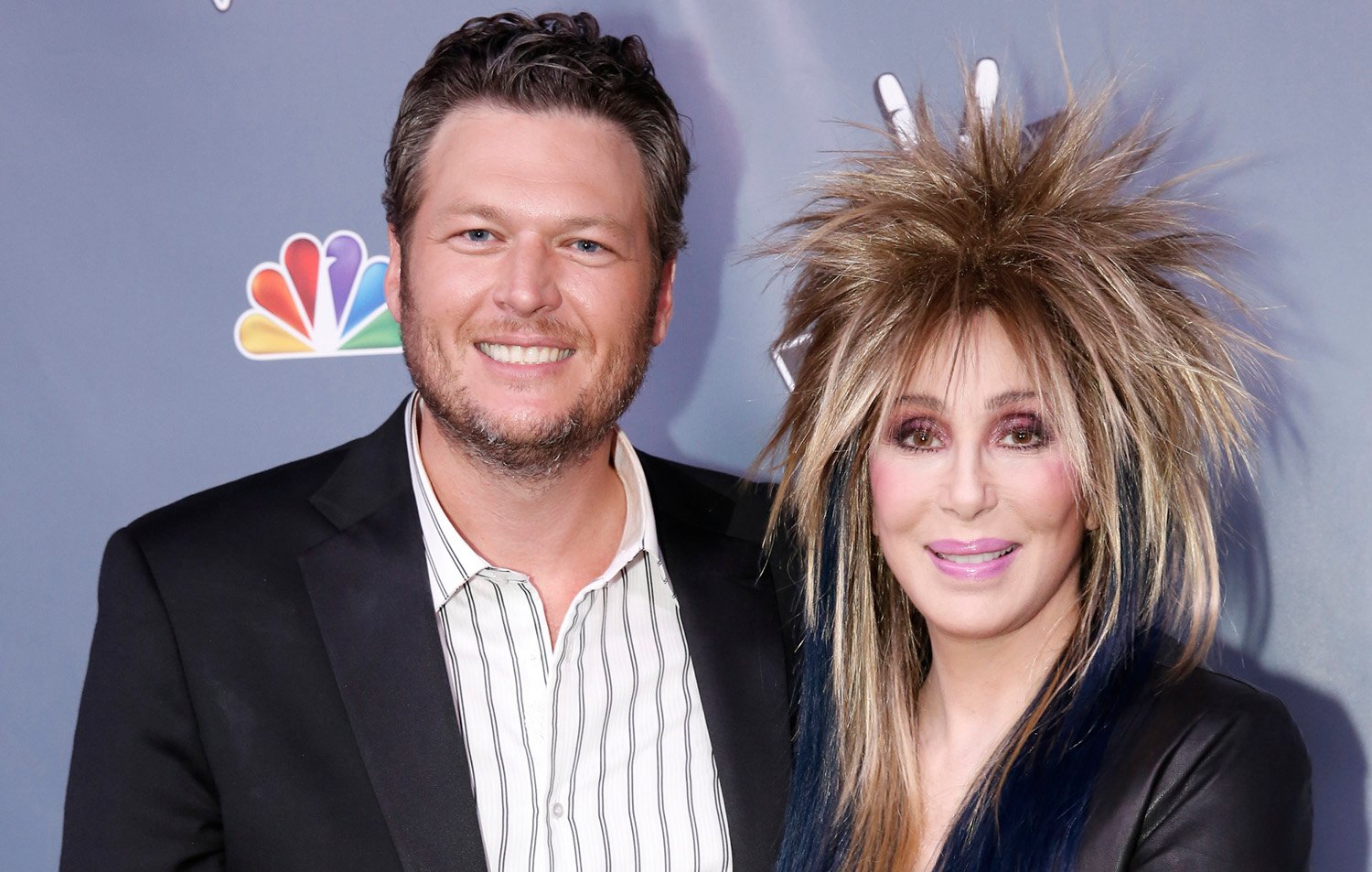 As far as The Voice fans could see, Blake Shelton and Cher got along well when she mentored his team during season 5. However, there was one tense moment between the singers that never aired on television. Shelton recently recalled the incident, revealing that Cher scolded him because of something he said to an artist on his team.
Blake Shelton and Cher met on 'The Voice'
Shelton and Cher's relationship goes back to The Voice Season 4's finale in June 2013. The Goddess of Pop performed her song, "Woman's World," from her album Closer to the Truth, marking her first performance in several years. Later that night, Shelton and Cher posed for some photos together. Then, a few months later, she returned to the singing competition as his team's mentor in season 5.
As Today reported, Cher showed Team Blake tough love as she prepared them for the season's Battle Rounds. The pop star often encouraged the artists to sing confidently and didn't hesitate to tell them where they could improve. Along the way, she shared friendly banter with Shelton. He even wondered at times if Cher was becoming a better coach than him.
Blake Shelton admitted Cher scolded him in an awkward deleted scene
Cher has proven that she's not afraid to stand up to anyone — Ellen DeGeneres and Wendy Williams are just two examples. Apparently, that list of people has also included Blake Shelton. During his recent appearance at Country Radio Seminar (per CMT), the "God's Country" singer recalled the moment Cher left him quaking in his cowboy boots.
Shelton explained that he and Cher were working with one of the contestants — he didn't remember which one — and the singer was performing too shyly. So, Shelton used some of his classic humor to address the problem.
"I go, 'Man, what are you doing with the microphone? Grab that microphone. Make that microphone your b****,'" he said.
Cher wasn't too happy with his comment. She snapped at him, asking, "What the f*** did you just say?"
Shelton said he didn't understand what she meant. He recalled her saying, "Do you have any idea what I stand for?"
The moment left Shelton speechless, as he didn't want to upset Cher and had no idea how to react. Thankfully, The Voice's band director, Paul Mirkovich, cut through the tense moment with another joke.
"I don't think it's microphone rights, I'll tell you that," Mirkovich added, causing Shelton and Cher to laugh.
There were no hard feelings between the singers after the incident
Fortunately, Shelton and Cher quickly moved on from the awkwardness. In fact, the country singer said they "became pretty close" afterward. He told Cher about his father, Dick Shelton, who had recently died and was a big fan of Cher's. Months later, when she released Closer to the Truth, Cher dedicated the album to Shelton's dad.
"I completely did not expect that. I hadn't even spoken to her since that moment, and she dedicated her entire album to dad," Shelton said at CRS. "It was pretty amazing."
RELATED: How Cher and Saweetie Became Friends: 'Now She Comes to Dinner'