'The Voice': Blake Shelton Reveals the 'Worst Coach' in the Competition's History
Longtime fans of The Voice know just how much Blake Shelton loves to roast his fellow coaches. The country star has poked fun at every one of his co-workers at some point or another — even his own wife, Gwen Stefani. Shelton has been on The Voice since its first season, so he's seen plenty of coaches come and go. Now, he's formed an opinion on who could be the worst coach of all. Here's what Shelton had to say.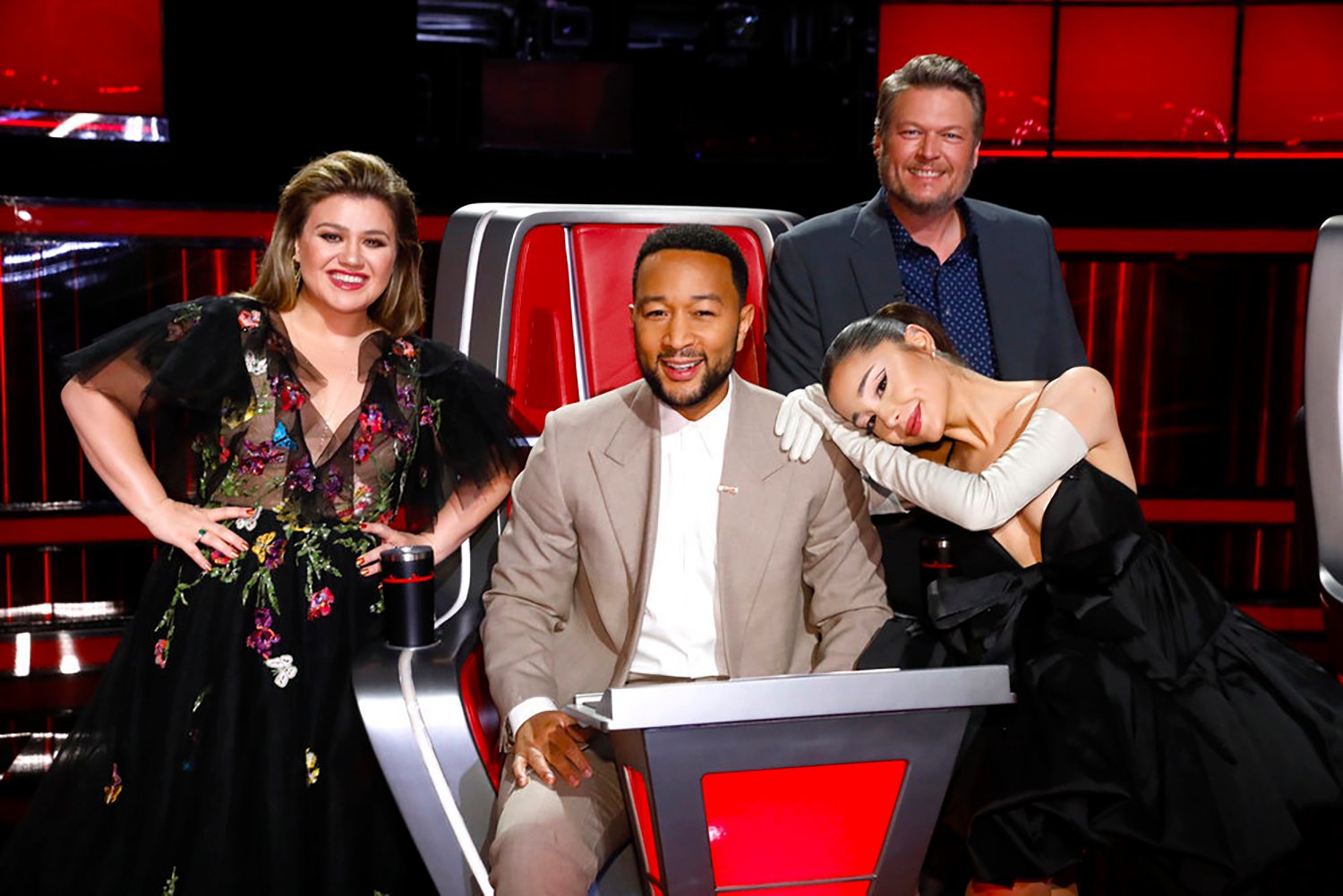 Who does Blake Shelton think is the worst coach on 'The Voice'?
As seen below, the "Body Language" singer did a video interview for The Tonight Show Starring Jimmy Fallon in early December. Fallon praised Shelton for his coaching abilities but said coach Kelly Clarkson might be the one to take home the trophy this season. The country star did agree that Clarkson has a solid team; however, Shelton joked that her coaching skills might not be good enough.
"While Kelly is a great person, and an incredible artist, and a great talk show host, she is hands-down the worst coach we've ever had on The Voice," he said. "The worst."
Then, Fallon asked if Clarkson was even worse than Adam Levine, who coached on The Voice until season 17. After some deliberation, Shelton changed his answer: "She is the second-worst coach we've ever had on The Voice."
Adam Levine coached alongside Blake Shelton from the beginning
As the two longest-running coaches on The Voice, Shelton and Levine formed a bromance. Of course, it's a competition, so they also developed a rivalry. The two stars were always the first to rag on each other during the show, but they also admitted to having a close friendship.
In 2019, Levine announced his decision to leave the NBC singing competition after 16 seasons. Rumors circulated that he left because he disagreed with the show's format changes, or because of backlash he received for some of his coaching decisions. However, as Us Weekly notes, Levine told Ellen DeGeneres that he wanted more time with his family.
"[I'm] able to stop in this moment to [be] with my new, young family and have the greatest time ever," he said.
Even after his exit from The Voice, Levine remained in touch with Shelton — and their "feud" continued. Shelton told Entertainment Tonight ahead of season 17 that Levine could "still kiss my a** wherever he is right now."
Kelly Clarkson's season 21 team might pose a threat to Blake Shelton
Clarkson joined The Voice in season 14. Although the singer does have a heavy pop background, her roots are in country music — which means she's a direct competitor to Shelton. The two coaches have often battled it out for country artists to join their teams.
Season 21, in particular, is a competitive time for Clarkson and Shelton. Going into the semi-finals, Clarkson still has the fan-favorite sibling trio Girl Named Tom on her team, and they're a shoo-in to take home the trophy. However, Shelton has powerhouse Wendy Moten, who has also proven that she could make it to the very end. The coaches will undoubtedly be on the edge of their seats as season 21 comes to a close.
Tune in to The Voice on Monday and Tuesday evenings at 8 p.m. on NBC.
RELATED: Jimmy Fallon's 'That's My Jam' Return Date and Where to Watch Episode 1 With 'The Voice' Coaches