'The Voice': Blake Shelton Teases Ariana Grande for 'Falling Apart' Every Time 1 of Her Teammates Gets Voted Out
Ariana Grande quickly learned during her first season as a coach on The Voice that seeing teammates go home is not easy. The pop star formed a close bond with every one of her artists, which made eliminations harder each week. She often broke out in tears during season 21's results shows as she reminded her contestants how much she supported and loved them. Blake Shelton knew how tough it was, too, but he's coached for all 21 seasons and has gotten used to seeing artists leave the competition. While chatting with Jimmy Fallon recently, Blake took a moment to poke fun at Ariana and her emotions on The Voice.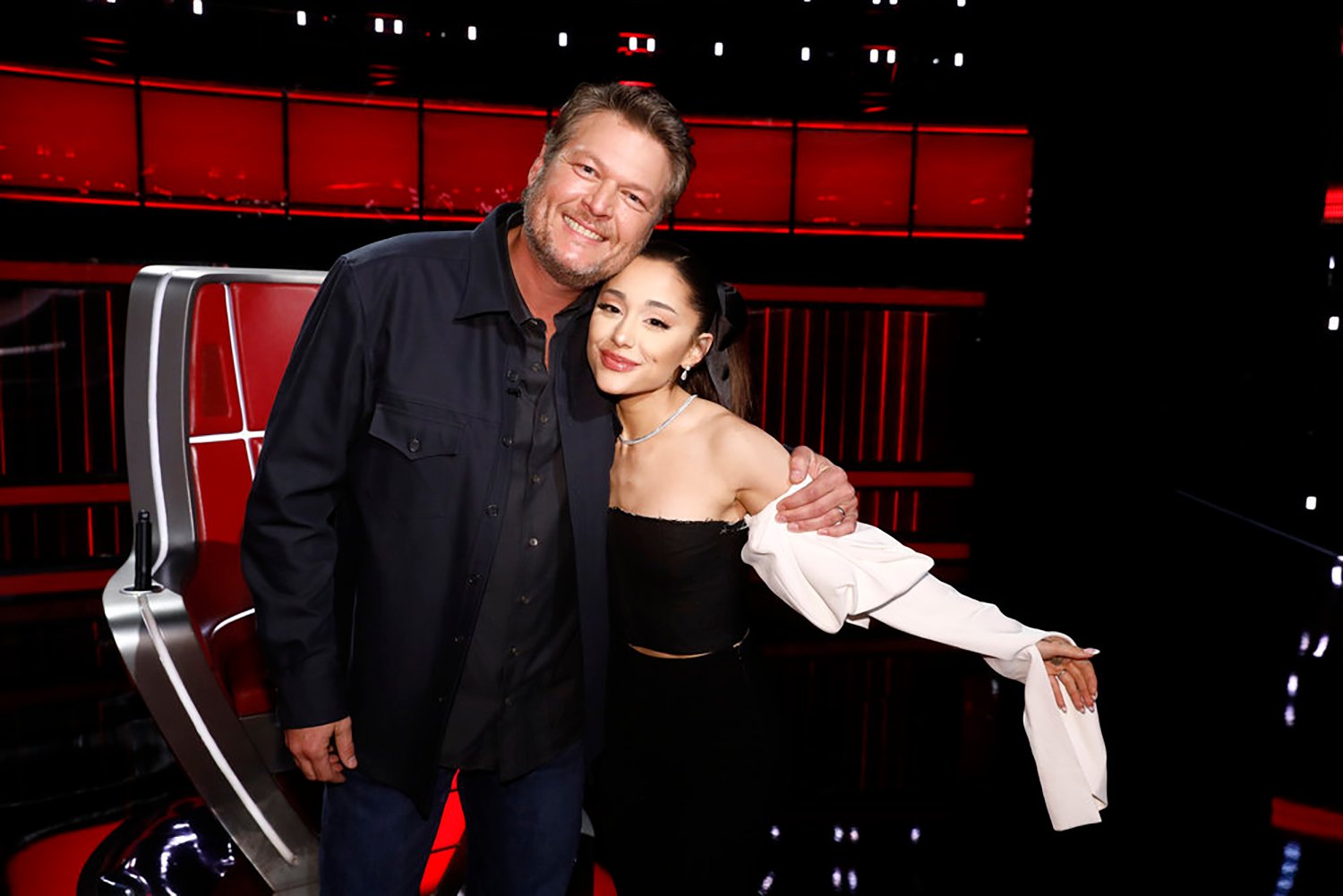 Ariana Grande had a tough time with eliminations on 'The Voice'
As a longtime fan of The Voice, Ariana was thrilled to join season 21's coach lineup. She told Entertainment Tonight back in September that the NBC singing competition had the "best energy," and she couldn't wait to be part of it.
"It's such wholesome, inspiring television. I love seeing the different voices and watching so many people start careers for themselves. It's a beautiful, amazing thing," she said.
Once Ariana got started in the competition, she admitted that coaching was much harder than it looked. That felt especially true when it came time for the Battle Rounds, where the "7 Rings" singer had to send one of her artists home each week. At the time, Ariana revealed that she spoke to her therapist to prepare for the emotional decisions. Then, when the Live Shows rolled around, she feared each week that the audience would vote her artists out.
Blake Shelton poked fun at Ariana Grande for her breakdowns during elliminations
Blake and Ariana have formed quite a bond during season 21, but he's not afraid to roast his new co-star. The country singer did just that during an interview on The Tonight Show With Jimmy Fallon. The talk show host asked Blake how Ariana has been doing on The Voice, and Blake admitted that she was "a little shaky."
"She's having a tough time emotionally with this thing," he said, as seen above. "It's like, I have to tell her after every episode if she has somebody go home … you know, they didn't send them to like, the alligator pit or something, Ariana."
Blake continued on to explain that she sometimes became even more emotional when the cameras stopped rolling.
"People see her cry on TV, but you can't imagine … when the camera goes off, she actually falls apart," he added.
Ariana Grande's team was wiped out ahead of the season 21 finale
The final artists on Team Ariana, father-son duo Jim and Sasha Allen, were eliminated during the results show on Dec. 7. After the emotional episode, the coach took to Twitter to remind her artists how proud she felt of their journey.
"It is a season wrap for Team Ariana! I AM BURSTING with pride for Jim and Sasha and [everyone] from #teamariana … to have met & worked with such brilliant artists is the greatest gift and honor of all of this. I can't believe there wasn't a time I didn't know you all," Ariana wrote. "It's truly just the beginning for all of these brilliant humans. I'll be here always."
The Voice airs Mondays and Tuesdays at 8 p.m. ET on NBC.
RELATED: 'The Voice': Blake Shelton Reveals the 'Worst Coach' in the Competition's History