'The Voice': Blake Shelton Teases Nick Jonas Saying His Artist Would've Joined Gwen Stefani's Team
Gwen Stefani didn't return to The Voice and Nick Jonas replaced her. Blake Shelton is still thinking of her and he's sure one artist would've joined her team. Find out what he had to say about Anders Drerup after his audition.
Gwen Stefani showed her love for ska last season of 'The Voice'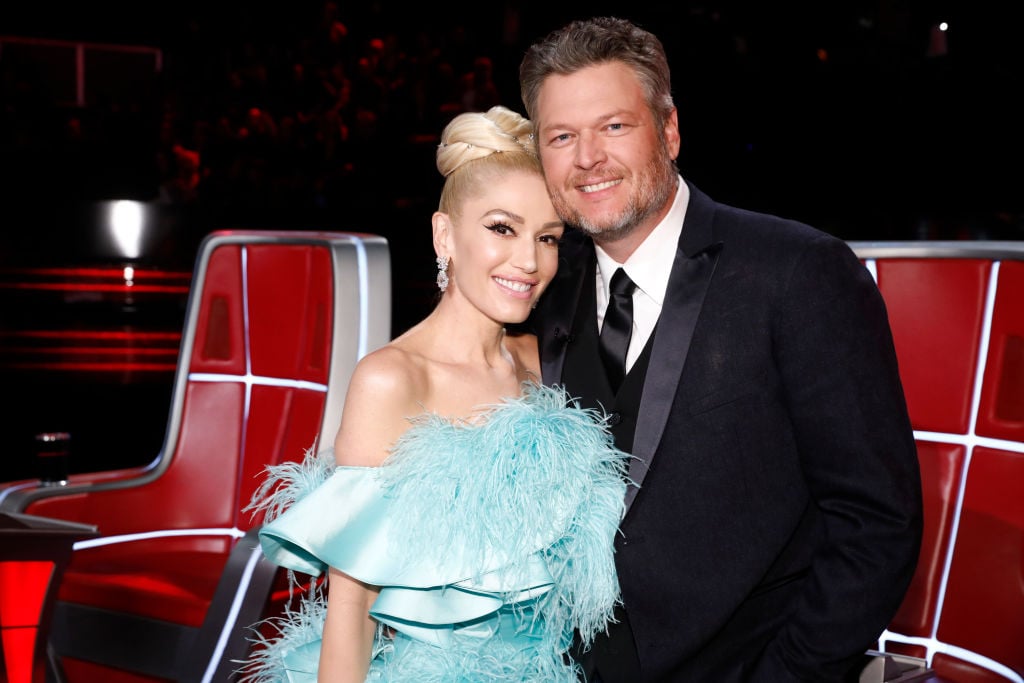 Stefani showed the range of music she listens to last season. Royce Lovett performed Wyclef Jean's "911" for his Blind Audition. She was the first to turn around for him. Shelton then turned around, which led to Stefani getting competitive.
She got out of her chair and started dancing to the music. "This is not his lane," Stefani told Lovett referring to Shelton. "This is my lane." The pop star claimed she tried to introduce Shelton to the genre. It didn't seem like it worked.
"Royce, I have a lake playlist that consists of Bob Marley and Jimmy Buffet," he said. Shelton tried to name more people but gave up. Kelly Clarkson also told Lovett to pick Stefani. "Do not pick Blake," she said. "She's the one who introduced me to ska and rock."
Blake Shelton said he would bully Nick Jonas for replacing her
Stefani announced she was leaving the show once again. Jonas is taking her place and coaching for the first time.
"I'm gonna take [Gwen leaving] out on Nick Jonas," Shelton told Extra. "I mean, it's not his fault. But I'm not happy about it and he's gonna be sitting there, the new guy. So I'm gonna bully him a little bit, to be honest with you."
The season has started and we see what the dynamic is like between the coaches. Shelton is giving Jonas a hard time, but Jonas seems to be enjoying it.
"I think any time you have a new guy, you can expect to be a little bit of a target," Jonas told Variety. "But Blake is very good at doing his Blake thing. Contrary to his public comments about bullying me as the new guy, we have a lot of fun together and found a really good dynamic early on. I think the show only works when everyone's having a good time, and Blake really sets that tone for the rest of us."
Shelton said Anders Drerup is stuck with Jonas
Anders Drerup performed in the fifth part of Blind Auditions. The singer said he has performed in five or seven continents and worked as a side man.
He sang "Can't Help Falling in Love" by Elvis Presley, but performed it with a ska twist. All of the coaches were dancing in their seats. Nick Jonas was the only one to turn his chair for him.
"Hey, buddy, Gwen Stefani is not on this season. You're stuck with Nick. I'm sorry," Shelton told him once the performance was over. The new coach asked him if he always plays ska.
"No sir, I just played in a ska-reggae band back in the day, and I figured that would be a good place to start today," he answered. Jonas said it was a "phenomenal" way to start and admitted he was shocked to see what Drerup looked like once he turned around.
There is a good chance Shelton is right and Drerup and Stefani would work together. Time will tell how Jonas will coach him going forward.