'The Voice': Girl Named Tom Reveals Their Heartwarming Backup Plan if They Didn't Win
Girl Named Tom knows it's always good to be prepared. The sibling trio from Pettisvile, Ohio, became the first-ever group to win The Voice on Dec. 14, but they knew their win wasn't guaranteed. Season 21 had incredibly close competition, as all Top 5 artists — Girl Named Tom, Hailey Mia, Wendy Moten, Paris Winningham, and Jershika Maple — showcased powerhouse talent every week. In case they didn't win, Girl Named Tom made sure to have a backup plan for their careers.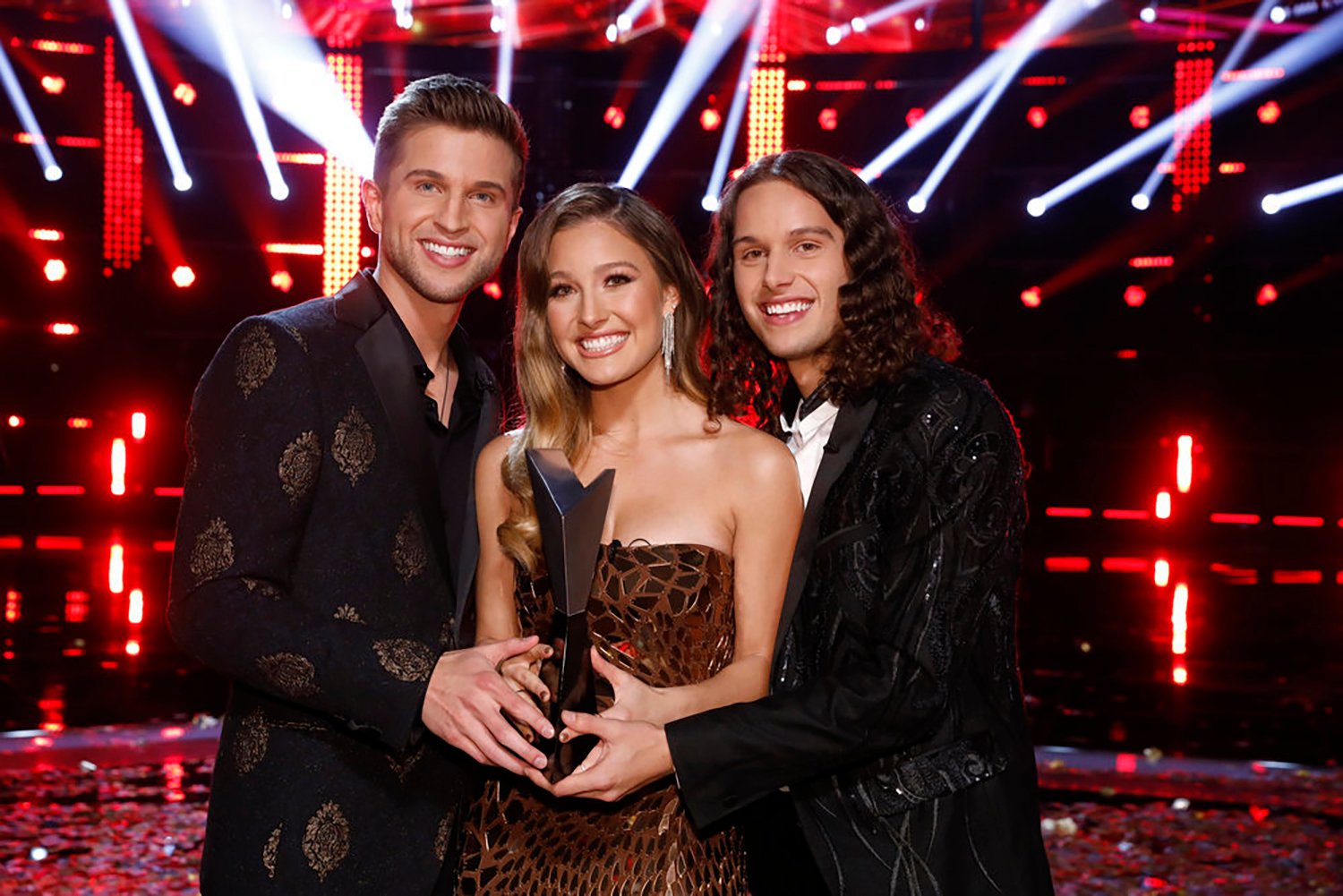 Girl Named Tom made history as the first group to win 'The Voice'
Caleb Liechty (26), Joshua Liechty (24), and Bekah Liechty (20) formed Girl Named Tom — inspired by Bekah's childhood nickname — in 2019. The trio wanted to spend more time together after their father received a cancer diagnosis in 2017.
Girl Named Tom performed gigs together for two years before joining The Voice Season 21, where they immediately wowed the coaches. Ariana Grande, Kelly Clarkson, John Legend, and Blake Shelton all turned their chairs for the sibling band, but Girl Named Tom ultimately chose Kelly as their coach.
Girl Named Tom continued to impress fans and the coaches week after week. They made history as not only the first group to make it to The Voice finals, but also the first artists to have four songs on iTunes charts at once.
"We're speechless," Caleb told Entertainment Tonight after the win. "It's been amazing, the outpouring of love from the fans. That's something we're gonna take with us forever."
Girl Named Tom had a sensible plan for if they didn't win
Girl Named Tom knew they had something to fall back on if they didn't win The Voice — family medicine. Both Caleb and Joshua studied to become doctors before forming the band, and Bekah was about to follow the same path. The trio told Parade that their backup plan was to pick up where they left off.
"Our grandpa was a family practitioner in a small town in Indiana," Bekah explained. "We definitely wanted to follow in his footsteps."
Before The Voice, Caleb, Joshua, and Bekah actually planned to pursue music for only a year. Their parents supported their musical endeavor but weren't sure how lucrative the path would be in the long run.
"I think they're proud of us. They're very supportive of what we want to do, and we're really blessed to have their support in our lives," Joshua added. "They were like, 'We were totally onboard with the idea for a year, but to keep going, I don't know about that.' I think at this point, they are probably totally onboard."
What's next for the sibling trio?
After their win on Tuesday night, Girl Named Tom took to Twitter to share a letter with their fans. Unfortunately, their father's health took a "downward spiral" just before the finale. The band planned to fly home to Ohio after the competition, win or lose, to be with their family for the holidays.
"Thank you to everyone at The Voice and everyone listening now for continuing to love and care for the suffering. We have felt your compassion and humanity throughout this whole process," the letter read. "Not only do you believe in us, we believe in you. Keep being positive, hope-filled beams of light in every corner of the world."
Girl Named Tom added that they already have new songs lined up for 2022. In fact, they already released one song after the finale: "No Snow for Christmas." Fans can listen to the tune in the video above and on Spotify and Apple Music.
Stay tuned to Showbiz Cheat Sheet for more news on The Voice.
RELATED: 'The Voice': Where Did Girl Named Tom Get Their Name?