'The Voice': Gwen Stefani Is Leaving After Season 19, This Is Who's Replacing Her
Gwen Stefani returned to 'The Voice' for season 19. Find out who is replacing her for season 20.
Once again Gwen Stefani will be taking a break from the show. The cast for season 20 of The Voice was revealed and someone is taking her place for a second time.
Gwen Stefani returned for 'The Voice' Season 19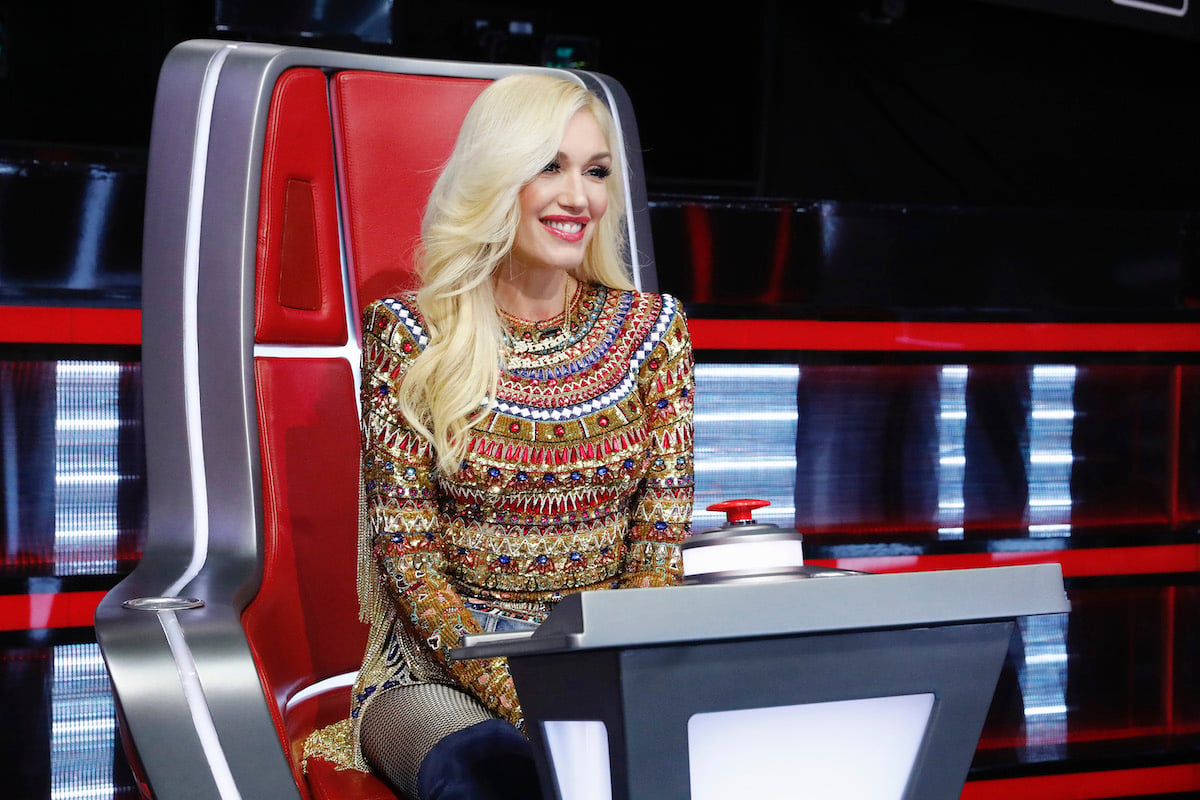 Season 19 of the show is still going strong. Fans were excited to see Stefani return to coach for her fifth time. She hasn't won the show yet. The other coaches talked about being happy to have Blake Shelton reunited with Stefani during the season they have to socially distance.
"It is cool though out of the four of us — obviously Gwen and Blake are around each other, they are a little pod — so what is cool even for us to get to see is some form of normalcy," Clarkson told Entertainment Tonight. "Well, John [Legend] and I can't really do that."
She then added, "Blake and Gwen can hug and play and fight and be grateful and it's OK, they are allowed to do that, so, it sucks for everyone to have to watch everyone be so distant."
Stefani seems to be having a fun time building her team and competing against the other coaches. But it's been revealed she won't be back next season.
Nick Jonas is replacing Stefani
A video was released already to tease season 20. Clarkson, Legend, and Shelton are seen walking on set together in it. "Season 20, ya'll! I'm excited. Who's the new coach? Do you know?"
Shelton and Legend say they don't know, then they stumble on Nick Jonas meditating. "I've been living and breathing The Voice since 18," Jonas says. "I've honed in my skills, channeled your inner champion, make Blake cry. Little do these coaches know, I've grown stronger by the day. The newbie has now become the master."
Jonas tweeted the video on Nov. 17. "Warriors never sleep. I'm back and ready to win this thing See you next season on @nbcthevoice!! PS – Hope you've been training @blakeshelton @kellyclarkson @johnlegend….#TheVoice."
This will be his second season of coaching on the show. His last season ended with his contestant, Thunderstorm Artis getting third place. Team Blake Shelton won with Todd Tilghman taking the title.
There is a chance she will return again
One thing we've learned is that when coaches leave it might not be forever. Stefani hasn't revealed why she won't be returning next season. But there is a good chance this won't be her last season.
"We're not seeing the last of Gwen on that show by any means," Shelton previously told Entertainment Tonight the last time she left. "I wouldn't say we've seen the last of anybody who's ever been on that show. They've said from the beginning that once somebody's a coach on The Voice, they're always a part of the family."
Hopefully, that'll be the case in the future. Fans will have to watch and see if Jonas will be able to win this time.