'The Voice': Gwen Stefani Admitted She Had No Idea Who Blake Shelton Was and Didn't Understand Why People Liked Him
Blake Shelton has been a household name in country music since the early 2000s, but Gwen Stefani never even heard of him before they met on The Voice. The No Doubt singer recently got candid about the early days of her relationship with Shelton, revealing that she struggled to understand what everyone liked so much about her fellow The Voice coach. Of course, seven years and one summer wedding later, Stefani's opinions of Shelton have changed dramatically.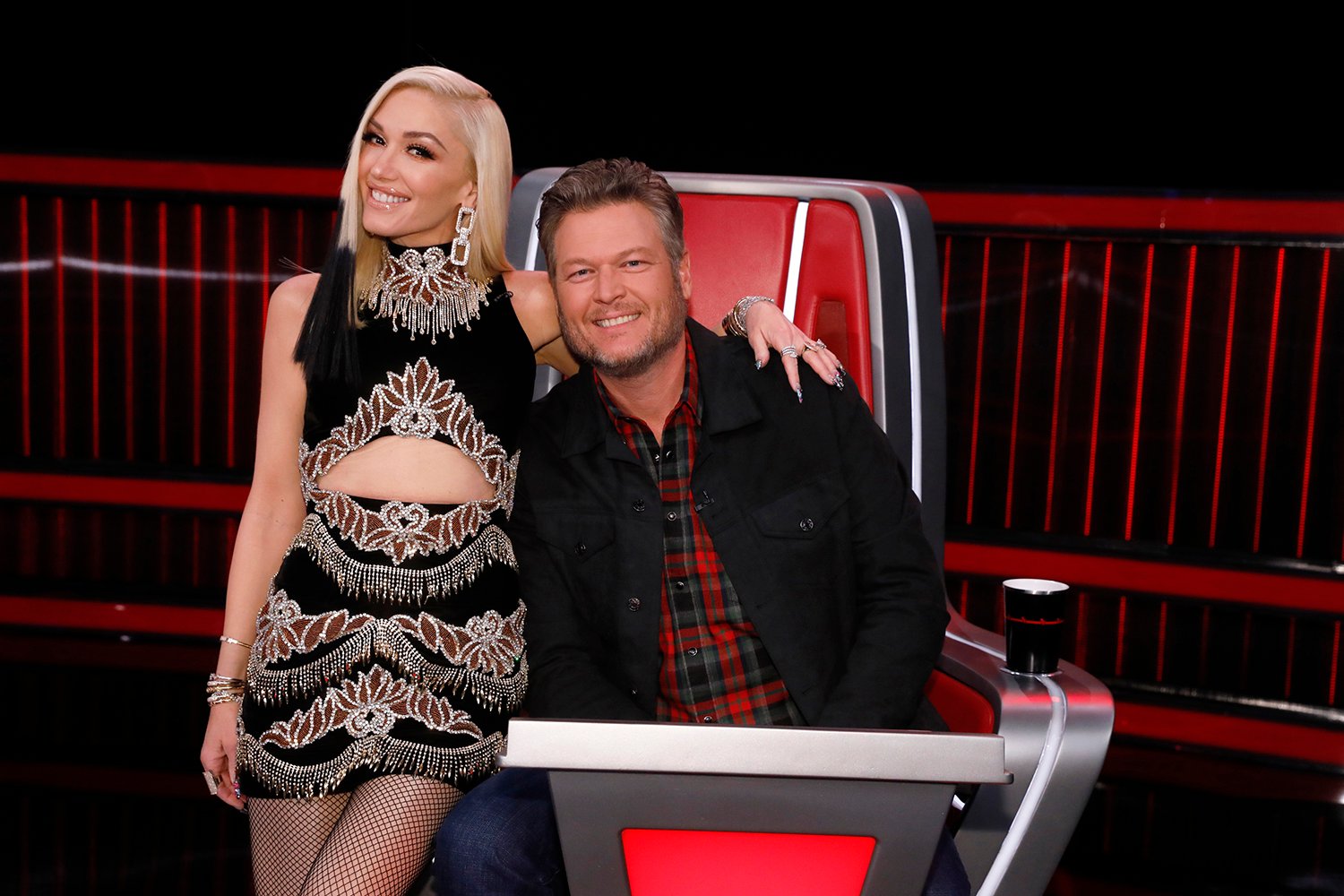 Gwen Stefani and Blake Shelton got married after 6 years together
Stefani and Shelton's journey began when they met on The Voice in 2014. At the time, Shelton had already coached six seasons, while Stefani came on as a newcomer.
The two started out as only co-stars, but they quickly bonded over their experiences with divorce. Shelton quietly divorced fellow country singer Miranda Lambert in 2015. Meanwhile, Stefani split with her husband of 13 years, Gavin Rossdale, after learning about his infidelity. They finalized their divorce in 2016.
Stefani and Shelton supported each other through their divorces. Soon, they developed feelings for each other and officially began dating in 2015. Although Shelton admitted he and Stefani were "rebounding" at first, the singers fell in love. They dated for six years before finally tying the knot at Shelton's Oklahoma ranch in July 2021.
Gwen Stefani didn't know Blake Shelton 'existed' before 'The Voice' and couldn't understand his appeal
Looking back on their early days together, Stefani admitted that she didn't quite see what The Voice fans saw in Shelton. As Good Housekeeping reported, she revealed on Apple Music's holiday radio show From Apple Music With Love that she never even knew Shelton "existed as a human, let alone, an artist."
"When I got on the show, I was like googling him and watching old reruns of The Voice to try to figure out why people like him so much," the "Don't Speak" singer said.
However, it wasn't long before she figured out his appeal. Stefani said one of her nannies pointed out that Shelton was "so hot," and she agreed. Plus, Stefani saw firsthand how much The Voice fans enjoyed his sense of humor.
 "The more I watched the show, the more I could see [it.] 'Wow, he's funny, he's tall,' [I thought.] I started to get it," she added.
Stefani admitted she later fantasized about working with Shelton
After seeing Shelton share his country music expertise on The Voice, Stefani said she really wanted to create music with him. She explained that she wanted to find a new sound beyond her typical pop and rock styles, and Shelton was the ticket.
"I had this fantasy of writing a song with [him] or doing something," Stefani revealed. "At that time of my life, I was really searching for my next music, what I would do. I was really trying to be inspired."
Finally, after a few years, her fantasy came true. Not long after the two began dating, Shelton and Stefani released their first duet, "Go Ahead and Break My Heart." They wrote three more songs together in the following years: "You Make It Feel Like Christmas" in 2017, "Nobody But You" in 2019, and "Happy Anywhere" in 2021.
"The fact that I got to be on one of your songs, that you asked me to be on a song, was my fantasy," Stefani told Shelton on the radio show. "Dreams come true, guys. Christmas miracles happen to people."