'The Voice': Kelly Clarkson Fights Back Tears When 14-Year-Old Hailey Mia Dedicates a Heartwarming Song to Her Coach
The Voice Season 21's Top 13 live performances featured a Dedication Week theme, where each artist dedicated songs to important people in their lives. The contestants filled the evening with both emotional and upbeat tunes devoted to mothers, fathers, grandmothers, teachers, cousins, and sisters. While most of the singers honored a loved one back home, 14-year-old Hailey Mia performed a tune for someone else on The Voice — her coach, Kelly Clarkson.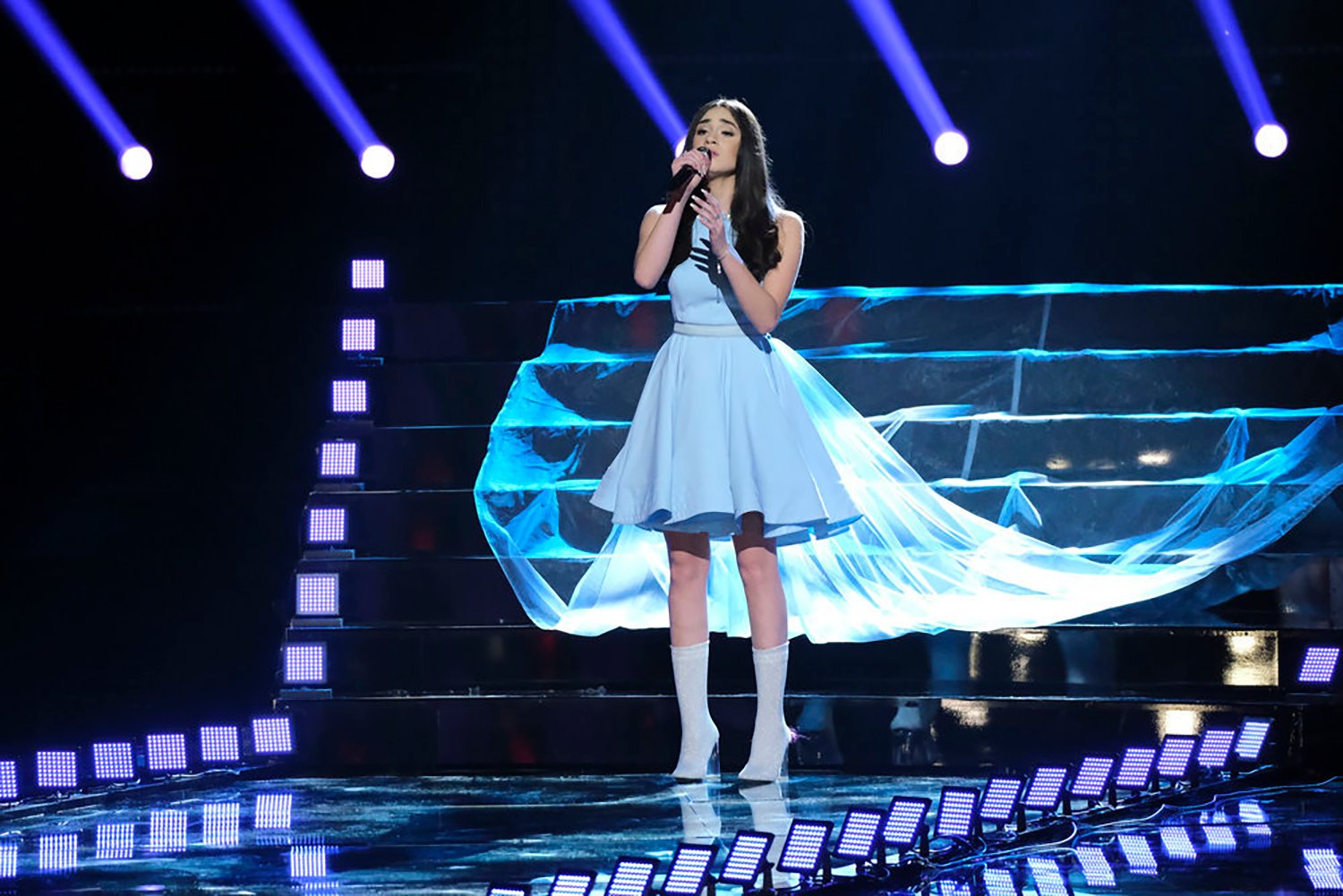 Hailey Mia's journey to 'The Voice' included vision surgery
Before Hailey came to The Voice, she spent her time singing with her choir and performing in talent shows. Nothing has stopped the artist from following her musical dreams, not even partial vision loss. As NBC notes, at 8 years old, Hailey underwent corrective eye surgery to regain vision in her right eye. She faced a difficult recovery, but music helped her stay motivated. She taught herself to read music and play piano, preparing for the day she could audition for The Voice.
For her Blind Audition back in September, Hailey blew coaches Kelly Clarkson and Ariana Grande away with Tate McRae's "You Broke Me First." The singer's age shocked both stars as they complimented her control and power. Hailey joined Team Ariana, but Kelly later stole the artist in the Battle Rounds. She later performed during the Top 20 live eliminations show for an Instant Save from the audience.
Kelly Clarkson is touched when Hailey Mia dedicates 'The Voice' Top 13 performance to her coach
Hailey wanted to show her gratitude for Kelly Clarkson during Dedication Week. She nearly brought Kelly to tears in rehearsal as Hailey told her coach that she's always there for her. The singer performed a beautiful rendition of The Pretenders' "I'll Stand By You," earning the words "angelic" and "ethereal" from Kelly. The coach also gave Hailey a huge honor by comparing her to Celine Dion.
After the performance, Hailey took to Instagram to thank Kelly for her mentorship.
"Wow, what a night. I'm so proud of this performance. I wanna thank @kellyclarkson for always being there for me and fighting for me since the very beginning. You have showed [sic] me what it's like to be myself on stage and own my moment. I could not be more grateful <3" she wrote alongside a photo from the evening.
The singer is making history as the youngest 'The Voice' contestant
The Voice Season 21 has shown incredible talent all around, but Hailey's involvement has already been record-breaking and history-making. She was 13 years old when she auditioned for the competition, which is the minimum age requirement. Before Hailey, the youngest performers on The Voice were season 14's Brynn Cartelli and season 18's Levi Watkins, both 14 years old when they auditioned.
If Hailey makes it to the end of the competition, she could become the youngest artist to win The Voice so far. Tune in to The Voice on Nov. 16 at 8 p.m. to see if she makes it through the Top 13 eliminations.