'The Voice' Fans React to Kelly Clarkson Having Wine on the Show
We get to see a different side of the coaches in this season of The Voice. That's because they're all filming from their homes.
Fans previously reacted to Kelly Clarkson barely wearing any makeup to film. They also have a lot to say about her having wine on the show. Find out what they're saying and who made it to the finale.
Kelly Clarkson is isolating in Montana
Clarkson is one of many celebrities who are isolating with their families during the pandemic. She revealed her Montana ranch where she's staying with her husband, Brandon Blackstock and kids on her show The Kelly Clarkson Show.
"We officially bought our ranch, Vintage Valley, over a year and a half ago," she said. The family is staying in one of the cabins on the property. "I just love being outdoors. Brandon and I love wide open spaces and coming to the ranch because well both of us grew up in the countryside, one. And two, we literally work almost seven days a week if not seven days a week. So you know when we have time off we really like to check out."
The singer talked about enjoying the location "It's nice to get into nature," she said. "As a society, we don't do it enough. We're always working constantly, so it's nice to come out here and sit by the stream, hear the water flowing, and be around all the trees."
Fans are talking about her having wine while on the show
The first episode of The Voice cast being in isolation showed a different Clarkson. She barely had any makeup and she had a glass of wine. Fans had a lot to say about it.
Some fans took offense to it given her younger fanbase. Other people found her comments about her glass to be very funny. Since many people have their own glass of wine while watching the show, they found it very relatable.
The show has "Happy Hour" segments catching fans up on what the coaches have been doing in isolation. In the "Live Top 17 Results," Clarkson had her wine during the segment to talk about what it was like to prepare for the show at home. In the "Live Top 9 Results," Clarkson had her glass and she showed videos of her enjoying the outdoors on her ranch.
The other coaches also had their drinks. Nick Jonas had a red solo cup, Blake Shelton had a drink in a styrofoam cup, John Legend had a brown drink in a small glass. Fans still had the biggest reaction to Clarkson. [Spoiler: Spoiler below for "Live Top 9 Results"]
'The Voice' Season 18 will end next week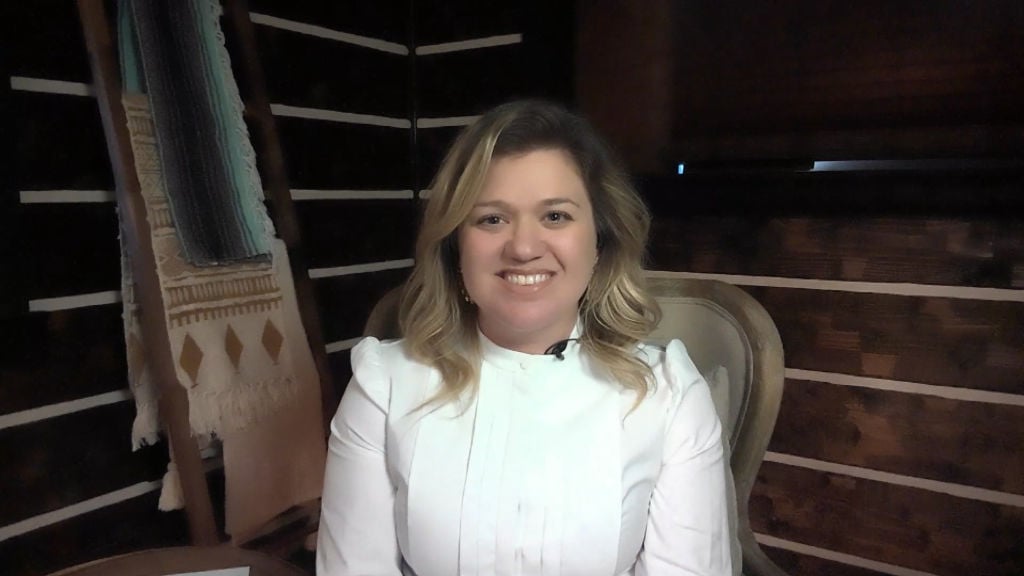 Next week will be the finale of The Voice Season 18. All four teams made it and have a chance at winning.
Todd Tilgham and Toneisha Harris from Team Blake, Micah Iverson from Team Kelly, CammWess from Team John, and Thunderstorm Artis from Team Nick will be competing to be the winner. The Voice will return on May 18 and 19 on NBC.