'The Voice': Kelly Clarkson Isn't the First Coach to Rock a No-Makeup Look on the Show
Kelly Clarkson had a no-makeup look on 'The Voice' Season 18. Find out who also didn't wear a lot of makeup while coaching on the show.
Fans had a lot to say about Kelly Clarkson wearing little to no makeup as she coached. But The Voice fans probably forgot another coach also had a similar look before her. Find out who it is and why the singer stopped wearing makeup.
Kelly Clarkson is isolating in Montana
The singer is staying with her husband, Brandon Blackstock and their children on their ranch in Montana. She showed the property on The Kelly Clarkson Show.
"We officially bought our ranch, Vintage Valley, over a year and a half ago," she said. "I just love being outdoors. Brandon and I love wide open spaces and coming to the ranch because well both of us grew up in the countryside, one. And two, we literally work almost seven days a week if not seven days a week. So you know when we have time off we really like to check out."
Clarkson added what she loved about the location. "It's nice to get into nature," she said. "As a society, we don't do it enough. We're always working constantly, so it's nice to come out here and sit by the stream, hear the water flowing, and be around all the trees."
She wore little to no makeup on 'The Voice'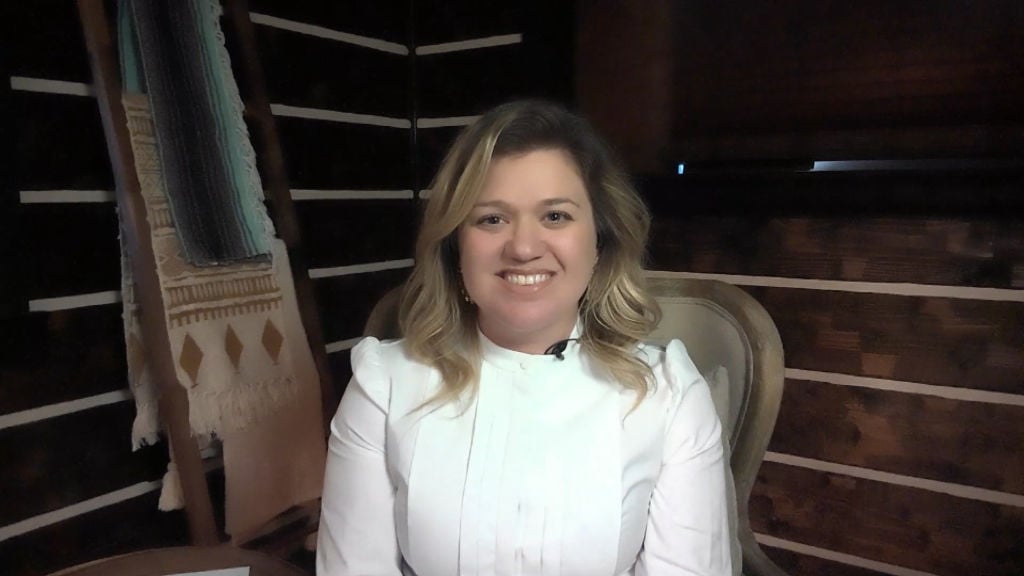 The Voice continued filming season 18 with the cast staying in their homes. Clarkson had a very different look from the earlier portion of the season because she was wearing little to no makeup.
Fans shared their love for her look online. "Side note: Kelly out here representing all us real women in quarantine with no makeup looking like a true queen! #TheVoice" one fan tweeted. But who did it before her?
Alicia Keys previously didn't wear a lot of makeup on 'The Voice'
Keys was a coach for seasons 11, 12, and 14. She also didn't wear much makeup as she coached on the show. That's because she previously announced that she was going to stop wearing it.
"Every time I left the house, I would be worried if I didn't put on makeup: What if someone wanted a picture?? What if they POSTED it???" she wrote in Lenny Letter. "These were the insecure, superficial, but honest thoughts I was thinking. And all of it, one way or another, was based too much on what other people thought of me."
The letter continued, "I found my way to meditation, and I started focusing on clarity and a deeper knowing of myself. I focused on cultivating strength and conviction and put a practice in place to learn more about the real me."
The singer ended the letter with, "Once the photo I took with Paola came out as the artwork for my new song 'In Common,' it was that truth that resonated with others who posted #nomakeup selfies in response to this real and raw me. I hope to God it's a revolution. 'Cause I don't want to cover up anymore. Not my face, not my mind, not my soul, not my thoughts, not my dreams, not my struggles, not my emotional growth. Nothing."
Keys had a very different reason behind her look. But both singers looked great having less makeup on the show.