'The Voice': Kelly Clarkson Rocks High Shoulder Pads in '80s-Themed Promo
A new promo is out showing the coaches of The Voice performing together. They all have on their best '80s outfits and Kelly Clarkson is rocking a very different look. Watch the new promo and learn more about season 20.
Who's going to be on 'The Voice' in 2021?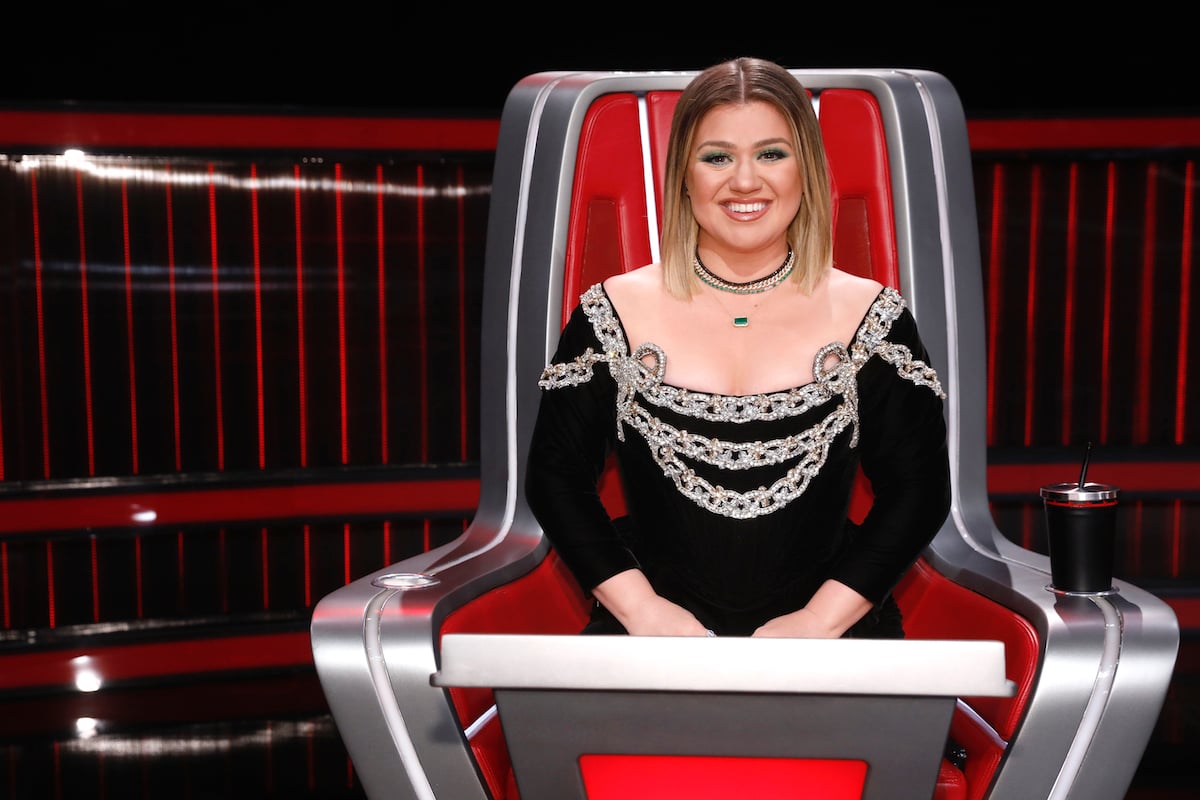 The competition is returning again for season 20. Last season, Blake Shelton, Gwen Stefani, John Legend, and Clarkson were the coaches. Team Gwen got its first win with Carter Rubin winning the season.
Stefani has coached season 7, 9, 12, 17, and 19. She is once again taking a break and Nick Jonas will be coaching for a second time.
Shelton said he wanted to give Jonas a hard time for his first season. But the promos at that time showed the country singer being an obsessed fan of the Jonas Brothers star. 
The new promo went along with that theme. But it also showed Clarkson with a new look.
Kelly Clarkson wears shoulder pads in new promo
A music video promo dropped for the new season. It shows Shelton looking at old pictures from season 18. He's very focused on pictures of Jonas. Shelton then realizes the singer is back and the promo turns into an '80s-style music video.
The coaches sing Rick Astley's "Together Forever." Shelton is in a big black suit. Legend is in a fringe leather jacket. Jonas wears a grey denim jacket. Clarkson rocked a black outfit with very high shoulder pads. She has blue makeup that is fitting for the decade. 
That's not the only promo that was released for the new season. Another one showed clips talking about Jonas returning. 
"I've got something to prove now. I lost to Blake in the finale of my last season," Jonas said on the set of the show. "Everybody's done that," Shelton told him. We also see that he brought back his notebook to take notes during the auditions.
"I'm working on a presentation: All the things I love about Blake Shelton," Jonas says as he shows his notebook to the other judges. The other coaches also came prepared.
Shelton has a bobblehead made in his image. Legend wrote a song to welcome his new people to his team. Clarkson is once again handing out jackets to people for her team, but now they're kept in a closet.
Will Kelly Clarkson win again?
Clarkson has been coaching since season 14. She has won three times so she has a great record. Her winners were Jake Hoot, Chevel Shepherd, and Brynn Cartelli. They all mostly sing country songs. Time will tell if Clarkson can do it again. The Voice premieres on March 1 on NBC.