'The Voice': Kelly Clarkson Is 'Shook' After 1 Artist Sings About Achieving 'Impossible' Dreams: 'I Obviously Connected to Your Message'
The Voice Season 21's contestants have delivered incredible Knockouts in the past two weeks, but some performances stuck with the coaches more than others. During The Voice Season 21 Episode 13, coach Kelly Clarkson broke down in tears while complimenting coach John Legend's Shadale on her performance. The Atlanta, Ga., artist sang Shontelle's "Impossible," delivering a powerful message about single motherhood. Here's why Kelly said she felt so moved by the performance.
[Spoiler alert: The following story contains spoilers from The Voice Season 21 Episode 13, the Knockouts finale.]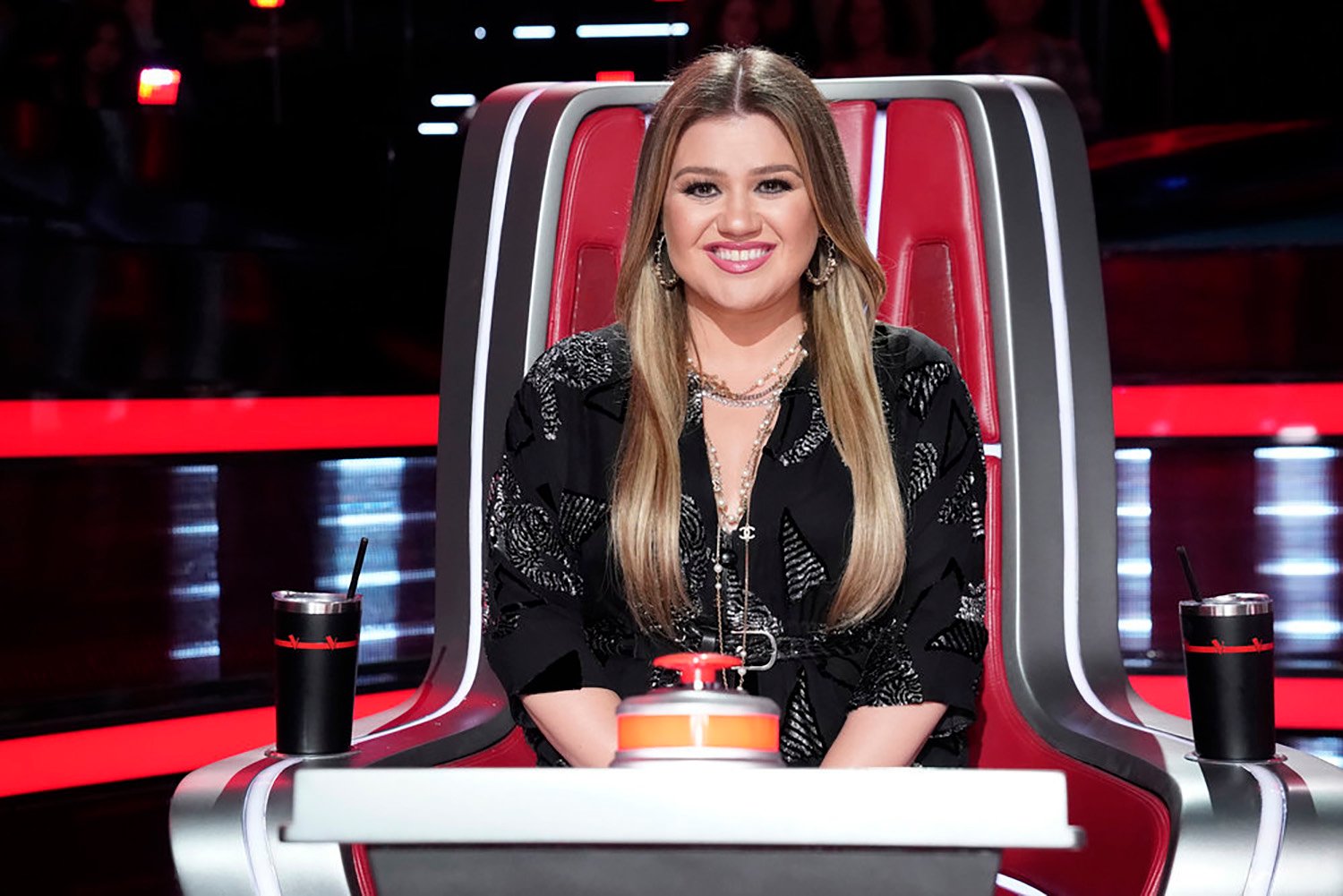 Team Legend's Shadale sang 'Impossible' for a touching reason
Shadale, 29, grew up with a love for choir and musical theater. She began touring around the globe with a gospel group at 21 but later put her travels on hold after becoming a single mother. The singer started studying to become a massage therapist, with musical gigs scheduled on weekends, before she joined The Voice to put more focus back into her singing career.
During the Knockout Rounds, where two artists from each team choose a song to perform against each other, Shadale chose Shontelle's "Impossible." She explained that the song held special meaning to her because she once felt her dreams were impossible.
"Growing up, it was an unsettling feeling to see my parents struggle. We were always moving. Eventually, we became homeless," Shadale said. "In that time, music was my safety blanket. This song is about being in a situation that you thought you would never be in. When I sing this song, I think about that little girl and all the times that I wanted to give up, and I chose not to."
'The Voice' coach Kelly Clarkson was moved to tears by Shadale's performance
When Shadale took to the stage, she poured emotion and power into her high notes, bringing Kelly, John, and coach Ariana Grande to their feet. The singer choked up at the end of the tune, which brought Kelly to tears, as well. The coach said she needed a minute before going into her notes for Shadale.
"It's such an important thing in the Knockouts to show us who you are and what you're feeling, and at the very end, I was like, what?" Kelly said, pausing to collect herself. "It's really hard to tap into your emotions and still be able to carry the song, and I know at the very end, you got very emotional. It was just such a perfect song choice."
Kelly added that she "obviously connected" to Shadale's "message" with the song.
"I think the beautiful thing about music is that you never know when something's gonna hit you or move you," she said later. "Shadale, like, shook me."
Between Shadale and her opponent, Samara Brown, Kelly would have chosen Shadale as the Knockout winner. But the choice was ultimately up to Shadale's coach, John.
Coach John Legend chose Shadale as the Knockout winner for her emotion
As it turns out, John felt the same way. He compared Shadale to Mary J. Blige, noting that both performers share their emotions with the audience.
"[Mary] really talks to the audience and talks about her struggles that she's been through, and you feel her emotion coming through everything she does," the "All of Me" singer explained. "And I think that's what we felt today. I think, vocally, you gave your best performance that you've given. And the thing that made it break through was the emotion."
After some deliberation, John named Shadale the winner because she "made every coach feel everything she was communicating."
"She won this Knockout by being connected to the song, and I'm very curious to see how she taps into that in the following rounds," he added.
Fans can tune in to The Voice Season 21's Live Playoffs to see how Shadale does in the rest of the competition. The Voice airs Mondays and Tuesdays at 8 p.m. on NBC.