'The Voice': Kelly Clarkson Teases a New Wild Look Ahead of Season 18
The new season of The Voice is almost here. We're already getting a sense of what we're in for with a new teaser video. Kelly Clarkson has a new look that is taking fans by surprise. Find out what they had to say about it.
Kelly Clarkson's stylist talked about her problem with designers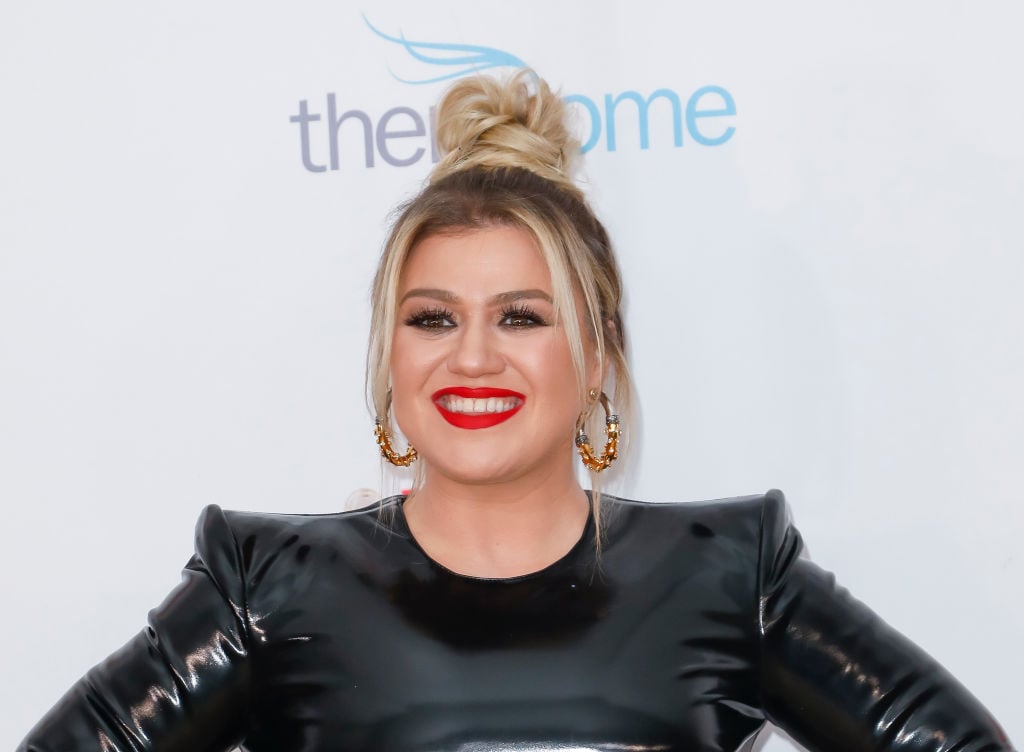 Clarkson's stylist, Candice Lambert helps the singer pick out outfits for events and The Voice. She talked about running into a problem with multiple designers.
"I am constantly told 'no' for girls who are average size and bigger," Lambert told InStyle. "It is very frustrating. I don't understand why you would be a designer if you don't want to dress all-sized women and all ethnicities."
She continued, "It can get very shallow in the fashion industry; it is gross and shameful. I also think everyone should be able to access clothes. Not sure why some artists can wear clothes and others can't."
Last season fans talked about Clarkon's dress
https://www.instagram.com/kellyclarkson/?utm_source=ig_embed
The pop star isn't scared to take some fashion risks. Last season Clarkson got a lot of attention for a specific dress.
The Balmain dress has an oversized collar for the Live Top 13 Performances. Some fans compared the dress to multiple things from Jane Jetson of The Jetsons to a dinner napkin.
Clarkson was proud of the look. She posted a picture of it on Instagram and captioned it with, "Y'all I can't believe it!!! My outfits on The Voice have been one of the top trending female celeb looks of 2019 Shout out to @cdicelove13 for being the greatest stylist and friend!"
A new video shows her with short hair and colorful makeup
A new video was shared on The Voice's Instagram account on Feb. 16. It showed the veteran coaches welcoming Nick Jonas to the show and giving him some advice.
Blake Shelton told him to learn how to point at himself. Clarkson said, "I just want to warn you of a couple things. Blake lies like a lot. He will say and do anything to get someone on his team."
The country singer also dissed Jonas' pitches. He said it might be best for him to just introduce himself and then stop talking.
John Legend reminded the newcomer that all of the other coaches used their block button on him in the past. He told him to "Watch out for the block." Shelton left things off with the obvious point. "Try not to lose, buddy," he said.
Many fans commented on the post, but not to respond to their advice. They couldn't help but notice Kelly's short and lighter hair in the video. She also wore bright pink and blue eye shadow.
One fan wrote, "Kelly Clarkson you are getting too far out there. That red eye shadow. Stay true to your roots." However, there are some people who are fans of it.
Another fan commented, "Kelly's EYESHADOW OMG." One fan wrote, "Kelly your hair and makeup finally looks great. Keep your hair that length picks you right up."
Chances are this season will not only have fans being pulled apart over different teams. They will also have a lot to say about Clarkson's risky fashion choices again.