'The Voice': Nick Jonas Says He Has Fun With Blake Shelton Who Talked About Bullying Him
This season of The Voice has Nick Jonas fighting the other coaches to build the best team. There were some awkward moments between him and Kelly Clarkson, but the one who really wants to take him down is Blake Shelton.
The country singer talked about his plans to bully him this season. Jonas talked about their real relationship despite his intimidating comments.
Blake Shelton said he plans to bully Nick Jonas on 'The Voice'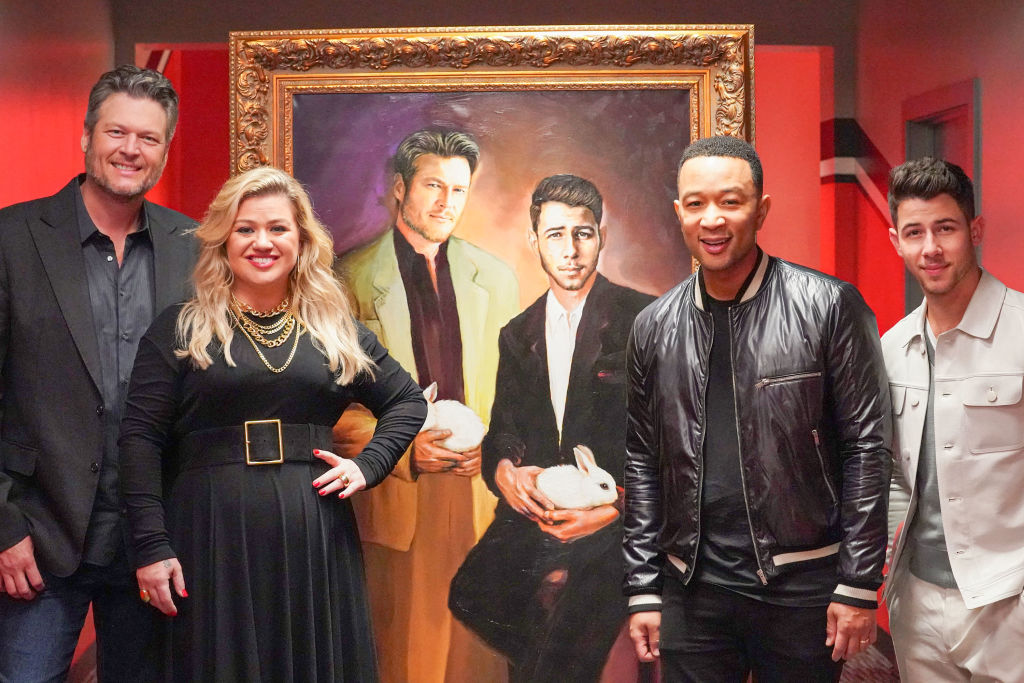 Nick Jonas has replaced Gwen Stefani for season 18 of The Voice. Shelton made it known that he won't be taking it easy on him.
"I'm gonna take [Gwen leaving] out on Nick Jonas," Shelton told Extra. "I mean, it's not his fault. But I'm not happy about it and he's gonna be sitting there, the new guy. So I'm gonna bully him a little bit, to be honest with you."
Fans were already able to see what kind of digs Shelton had for the younger singer. He had a message for him that was shown that dissed his age.
Shelton joked about him being younger
It was revealed on the Ellen DeGeneres Show that Jonas is joining the show. Shelton, Kelly Clarkson, and John Legend made videos welcoming him.
"Nick Jonas! How you doin', buddy? I heard that you're going to be a new coach on The Voice and I wanted to say congratulations I guess," said Shelton. "I'm going to have to look through the rules because this is my TV show," he joked. "I'm not even sure if you're old enough to be a coach on The Voice, but I'm certain that you're going to get your butt kicked, buddy."
Clarkson and Legend were nicer in their messages. "Our mission is to destroy Blake Shelton. We have to form an alliance. Me, you, Kelly," Legend told him. Clarkson also talked about teaming up against Shelton.
Jonas said he has fun with Shelton
Shelton loves giving other people a hard time. But it's probably not a surprise that Jonas said he enjoys working with the country singer.
"I think any time you have a new guy, you can expect to be a little bit of a target," he told Variety. "But Blake is very good at doing his Blake thing. Contrary to his public comments about bullying me as the new guy, we have a lot of fun together and found a really good dynamic early on. I think the show only works when everyone's having a good time, and Blake really sets that tone for the rest of us."
He also revealed how his brothers helped him this season. "Luckily, my brother Joe did the show in Australia, and I spent time with him over there, which was really helpful, just to have a sense of how the show works from someone that had already done it. … Having my brothers on as mentors has made things pretty easy as far as just not having to build chemistry with new people."
The Battles will be the time for Joe and Kevin Jonas to help his team. Time will tell if their advise will push him closer to winning the season.