'The Voice': Nick Jonas Talks Jonas Brothers Breakup With an Artist Going Solo Saying 'We Had to Separate'
This season of The Voice has a new coach with a different kind of experience. That would be Nick Jonas and he's using his career path to relate to artists.
He talked about the Jonas Brothers breakup with a person who auditioned. Find out why he said they had to separate and more. [Spoiler alert: The Blind Auditions Part 4.]
Nick Jonas claimed the Jonas Brothers breakup was due to sales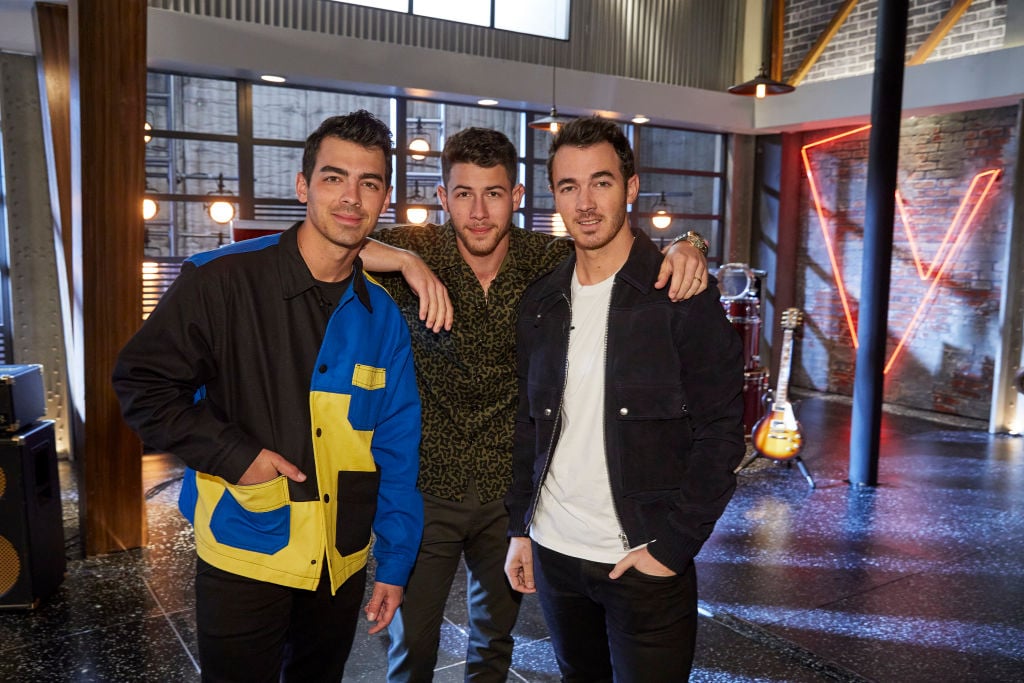 The Jonas Brothers broke up in 2013. The good news is that they reunited in 2019 with new music. Nick Jonas gave a reason for their break.
"To call it creative differences is almost too simple, and I think a lot of people lost the appetite for what we were putting into the world," He told CBS Morning. "So, you know, we were putting up shows that weren't selling. We were making music that I don't think we were all super proud of, and it wasn't connected."
He also admitted that it was his idea for the group to go separate ways. "I had a very tough conversation with them where I laid it out for them," he said. "I said, 'You know, I feel like the Jonas Brothers should be no more, and we should go on individual journeys.' And it didn't go so well."
The brothers did experiment with music during their break. Nick released his own music. Joe formed a new band called DNCE.
Joe Jonas said he felt betrayed by Nick
The brothers admitted that Joe wasn't happy about the decision and it took some work to get back together. They talked about that moment on the Ellen DeGeneres Show.
"It took some convincing. Joe was the last to come on board," admitted Nick. Joe then said, "I wasn't so quick to forgive Nick just yet but we worked through it."
Of course, they managed to work together again. "There's a magic that happens when we get up there and perform together… it felt like the right timing," said Joe.
He talked about the Jonas Brothers breakup
Zan Fiskum auditioned with the song "Light On" by Maggie Rogers. "It's a song about finding your own independence," she said. "This song connects to me a lot because The Voice is really my first chance to step out on my own and try shining with my own gifts."
Jonas was the first one to turn his chair around for her. Kelly Clarkson and John Legend later turned around.
"I'm really into indie pop, indie folk and I'm in a band at home and doing some of my own music," she told the coaches. Jonas talked about being able to relate to her decision to go out on her own.
"Zan, you mentioned that you're in a band back home and you're doing your own thing now," he said. "I loved working with my brothers. We had an amazing journey together for many years and we had to separate for some time to figure out exactly who all of us were individually. And when we came back, we were stronger than ever. So I commend you for taking a step out on your own because it takes a lot of guts."
That wasn't enough to win her over. Fiskum picked Legend in the end. She is the first woman on his team.