'The Voice': Ryan Gallagher Bragged He Was Tested for COVID More Than 'Anyone in This World' Before He Was Kicked off the Show
The Voice contestant Ryan Gallagher was kicked off of the show for violating COVID-19 (coronavirus) protocols. But only seven days prior to his dismissal, he bragged about how safe he was being while on set.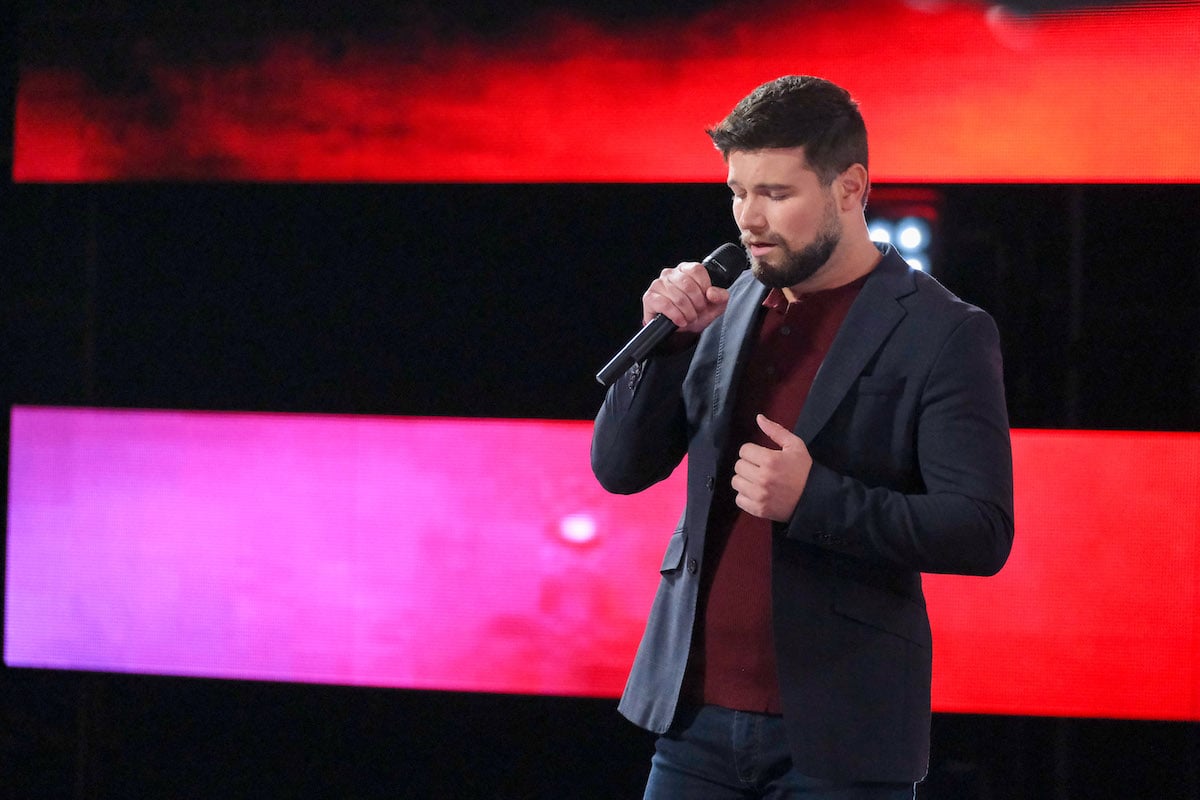 Gallagher discussed COVID protocols on the Behind the Velvet Rope with David Yontef podcast days before he was removed from the show for violating those measures. "[The show is] especially interesting because of COVID," he said.
"What they typically do is they do quarantine or I guess they sequester the contestants on every other season, but this one has been especially different because of COVID," he continued. "So we have the six feet rule, we have to do testing every other day. So I've had more COVID tests than probably anybody else in this world."
Ryan Gallagher describes strict COVID protocols
"They've had us here basically since July with like a few weeks off," he added. "There's definitely protocols. We can speak to other contestants. We actually have really good rapport with everybody. But we're just trying to maintain social distance and just do that as much as possible."
"It kinda stinks because we can't give each other hugs and we can't support each other off the actual stage when performing," Gallagher said. "But when we order food, we basically, we can order it through Amazon. We can order it through like the hotel, but then just gets delivered to our room. So we're not really able to eat together, which kinda, you know, it's all right. You gotta play your part. I guess."
RELATED: 'The Voice': Gwen Stefani Is Leaving After Season 19, This Is Who's Replacing Her
"It is a competition, but I feel like we're all the luckiest people on the planet right now," he remarked. "We get to do a TV show. I mean, every other musician and singer is probably so jealous of us because we're actually continuing on with our career as a whole world kind of stops."
"And so I feel very lucky. We all feel very lucky to be here, but we're kind of just really like a family. We're all really supportive of each other. And even though it's a competition show, I kind of look at it as every time I get to step on stage. I'm just so thankful because I mean, nobody has that opportunity this year." 
Ryan Gallagher was in it to win it
Gallagher had his eye on the prize before being yanked from the show. "I'll be on TV tonight, I want to win that vote," he told host David Yontef. "You know like I really do. But I don't deserve it any more than anybody else because, you know, I'm sure that they've gone through stuff in their life that brings them to this point as well. I am the oldest. So therefore I should, I deserve the win. No, I'm joking."
"It's one of those things where it's like, you know, yes, it's a competition show, so yes, I do want to win and you know, and that's what I'm here for. I'm here to win," he continued.
RELATED: Blake Shelton and Gwen Stefani's 5 Cutest Quarantine Moments
"I mean, I'm not here just to sing one song and then be done," he added. "Like, that's my mindset. I'm here to win it. And if I do, I do, if I don't, I'm not gonna die because of it. It's just, I'm going to learn from it. I mean, like everybody else, you learn more from the losses than you do from the wins and, and whatever I'm going to take from it. It's going to be an experience and a learning experience." Gallagher has since denied breaching COVID protocols after being removed from the show.