'The Voice' Season 15: Why CeeLo Green Left the Show and Why He's Back
CeeLo Green used to be a coach on 'The Voice' then he left the show. This is what happened and how he has come back as a battle adviser.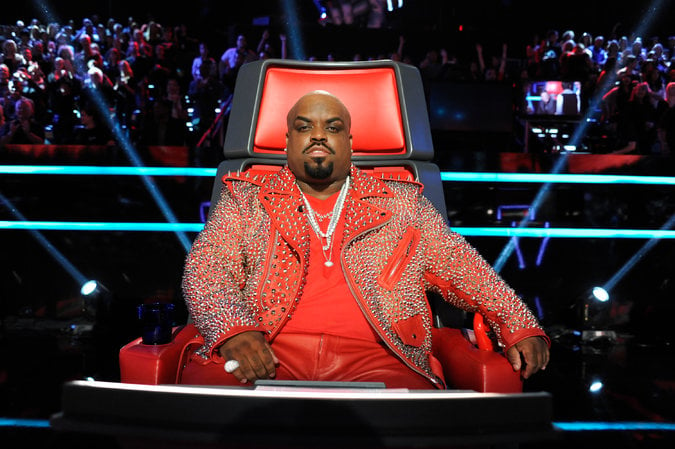 CeeLo Green was one of the original coaches on The Voice, but he eventually quit the show for good. So why did he leave the show and why is he back for Season 15? Here are five things you should know.
1. CeeLo Green was previously accused of slipping ecstasy in a woman's drink but sexual assault charges were dropped
The former show's coach made headlines when he was accused of slipping ecstasy into a 33-year-old woman's drink while they were having dinner in July 2012, according to CNN. The woman claimed she later woke up naked in bed with Green in her hotel room.
The sexual assault charges were dropped because prosecutors found there wasn't enough evidence. They moved forward with the charge of furnishing a controlled substance. He later pleaded no contest to this charge in 2014, according to The Guardian.
2. The singer tweeted 'women who have been raped remember' after pleading no contest to furnishing a controlled substance
The reality television personality also tried to defend himself on Twitter. "Women who have really been raped REMEMBER!!!" he tweeted. He later returned to apologize after receiving backlash.
"Let me 1st praise god for exoneration fairness & freedom! Secondly I sincerely apologize for my comments being taken so far out of context," he tweeted. "I only intended on a healthy exchange to help heal those who love me from the pain I had already caused from this. Please forgive me, as it was your support that got me thru this to begin with. I'd never condone the harm of any women. Thank you."
3. He quit The Voice during his legal battle
CeeLo Green announced he was quitting The Voice in the middle of his legal battle. There were rumors he decided to quit before he could be fired. But the singer gave a different reason for leaving the show in an interview.
"It easily and quickly became a job," he told Us Weekly. "Very, very obligating… Taxing and tiring… I still tip my hat to Adam [Levine] and Blake [Shelton] and those guys who continuously do it, but I think I ran my course there just naturally." He added that "amicably, we parted ways."
4. He recently said he'd like to return to the show
The singer's return to the competition show might not be a complete surprise. He previously revealed in an interview that he wanted to do the show again.
"I've talked very possibly about doing The Voice again," he told the Associated Press in 2015. "So I just kind of put that out there, wishful thinking, kind of willing it. Because I would love to do it again."
In the same interview, CeeLo Green also said he apologizes for the past. "And I'm so grateful that you yourself, and everyone who just may happen to witness this particular interview, have my deepest, sincerest apologies for any inconvenience, any ignorance, any ill will, anything," he told the Associated Press. "I'm just glad that it's behind me now. I'm so glad for it."
5. He will be Adam Levine's battle adviser
Adam Levine has the disgraced singer as his battle adviser for Season 15, according to People. He has yet to give a statement about this decision.
Read more: 'The Voice' Salaries: How Much Money Are the Coaches Paid?
Check out The Cheat Sheet on Facebook!