'The Voice' Season 21 Episode 12 Recap: 500th Episode Brings 3 Crazy Knockouts and a Big Steal
The Voice Season 21 Episode 12 marked a big night for the N.B.C. singing competition: the 500th episode. After a quick celebration with a coach's chair-themed cake, John Legend, Blake Shelton, Ariana Grande, and Kelly Clarkson got down to business with their artists. The night began with only two coach steals left, but one artist got a second chance at heading to the Lives. This season's competition is heating up big time.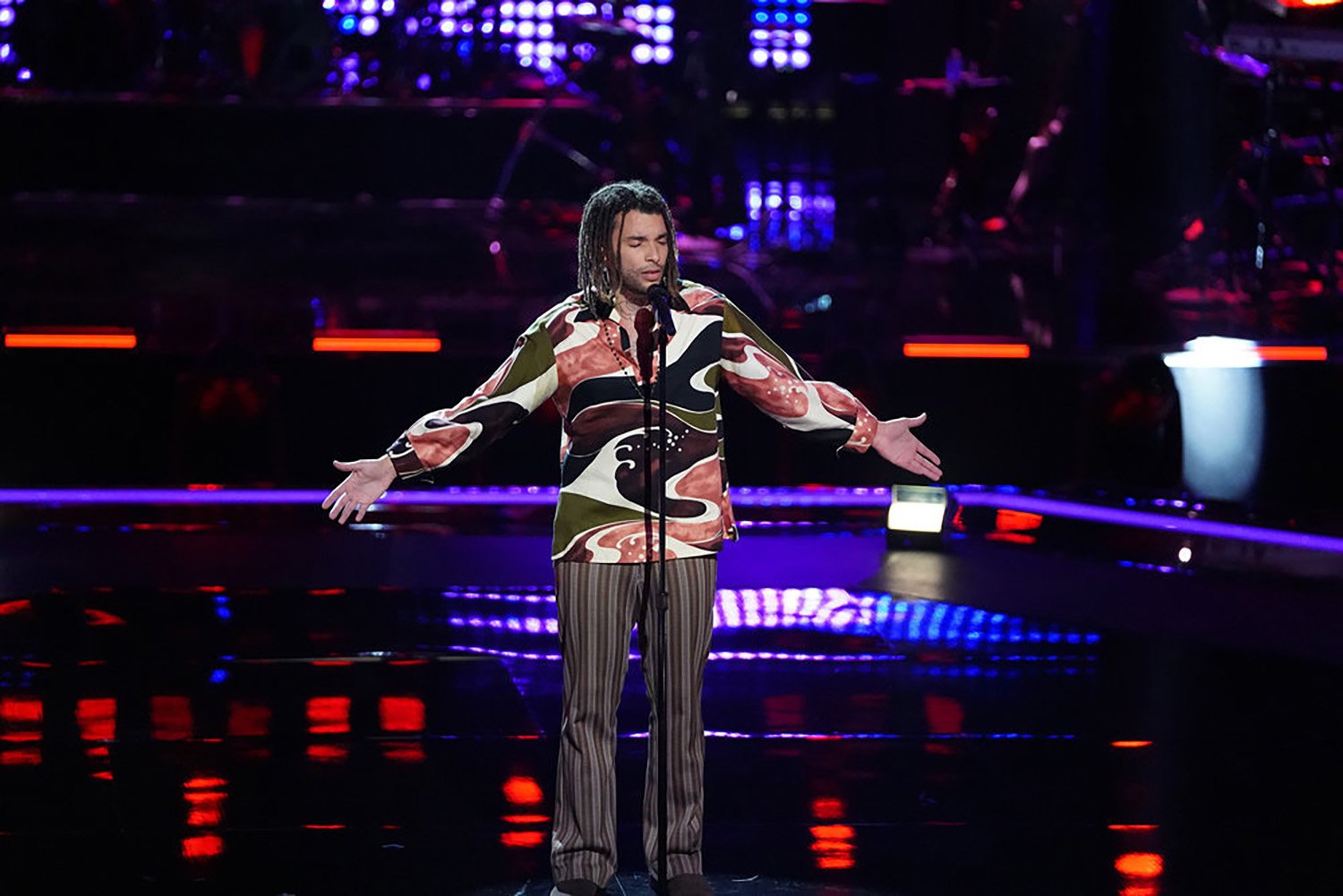 Team Legend
The Voice's 500th episode began with Team Legend's BrittanyBree, who sang "Best Part" by H.E.R. and Daniel Caesar. Meanwhile, Samuel Harness chose "Bruises" by Lewis Capaldi for his performance. In rehearsal, Mega Mentor Ed Sheeran said Brittany's tone "stands out" as an artist, while John said Samuel's song selection fit his tone. Later, Kelly said she felt Brittany's emotion in her performance, while Blake said Samuel had a "moment" on stage. Ariana complimented Samuel's control and the colors in his voice. In the end, John said this was Samuel's "best performance so far," and he crowned Samuel the winner.
Team Legend: Joshua Vacanti, Samuel Harness, Samara Brown, Shadale, Paris Winningham, David Vogel
Team Kelly
The Cunningham Sisters chose "Oceans (Where Feet May Fail)" by Hillsong United for their Knockout, and Ed suggested an acoustic rendition of the tune. Hailey Mia went with "Arcade" by Duncan Laurence, which blew the coaches away on stage. Blake said The Cunningham Sisters have been some of his favorite contestants this season. John called Hailey's performance "compelling" and complimented The Cunningham Sisters' harmonies. After some stalling, Kelly chose Hailey, comparing her "rasp" to The Cranberries.
Team Kelly: Katie Rae, Gymani, Girl Named Tom, Jeremy Rosado, Xavier Cornell, Hailey Mia
Team Ariana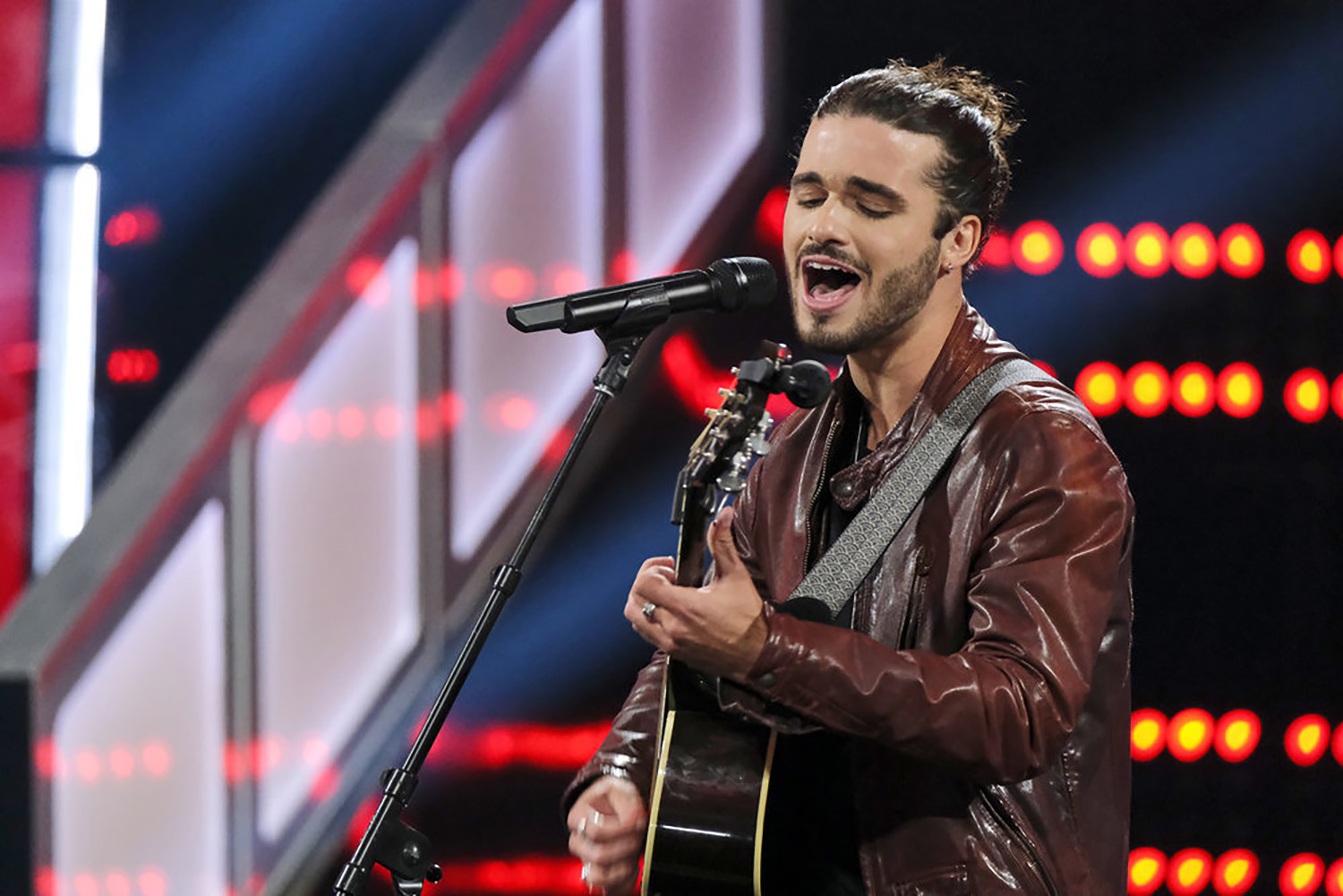 David Vogel pulled out his guitar for "Lose You To Love Me" by Selena Gomez, and Ed said he'd never heard a rendition of the song quite like David's. The singer went up against Ryleigh Plank, who sang "Midnight Sky" by Miley Cyrus. Ryleigh explained that she relates to Miley because of the pop star's individuality, coolness, and confidence. The young singer exuded Miley-level confidence on stage, which the coaches noticed. Meanwhile, John said David's acoustic version "filled up the room." Kelly compared Ryleigh to Annie Lennox, while Blake said he'd never be able to pull off fixing his hair and singing at the same time like David.
In the end, Ariana said David's performance was "special," while Ryleigh's voice was a perfect blend of genres. She named Ryleigh the winner, leaving David for John to steal. The coach said David would add something different to his team and make it stronger.
Team Ariana: Jim & Sasha Allen, Raquel Trinidad, Ryleigh Plank, Katherine Ann Mohler, Bella DeNapoli, Manny Keith, Holly Forbes
Team Blake
Blake's singers took a night off from performances during The Voice Season 21 Episode 12. When the show returns on Nov. 1, Team Blake's contestants will run through their final Knockouts, along with the rest of the artists.
Team Blake: Carson Peters, Lana Scott, Peedy Chavis, Wendy Moten, Berritt Haynes, Libianca