'The Voice' Season 21 Episode 3 Recap: Failed Alliances and Cliffhanger Endings
'The Voice' Season 21 Episode 3 featured incredible talent that shocked the coaches on more than one occasion. Here's a recap.
The Voice Season 21 Episode 3 marked the halfway point in the Blind Auditions, and the competition is fierce. Monday, Sept. 27's episode saw alliances made and broken as Blake Shelton, Ariana Grande, Kelly Clarkson, and John Legend fought for some incredible talent on their teams. The episode even ended on a cliffhanger, as one stunning artist will reveal her coach on Tuesday. Here's a recap of the night.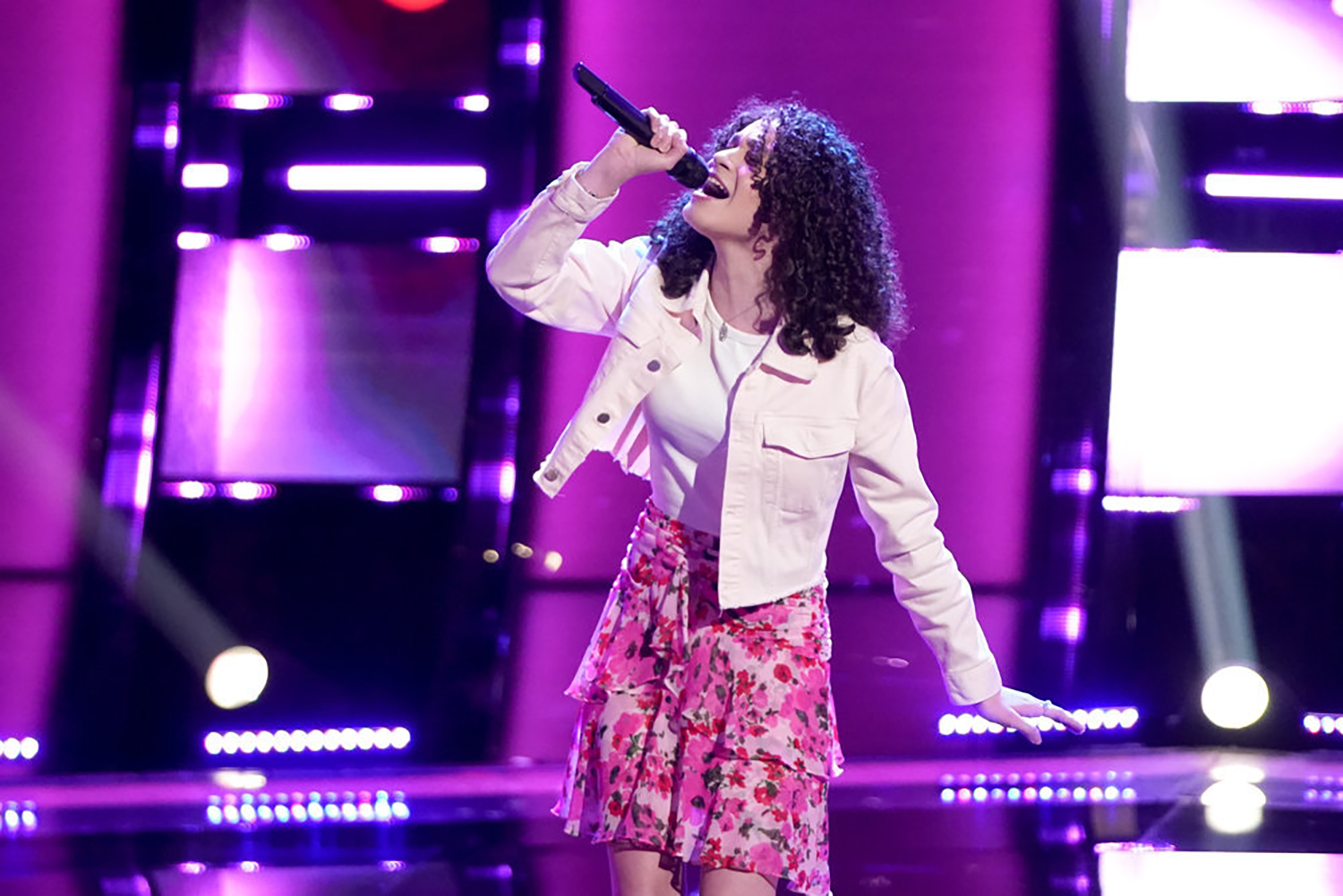 Team Kelly
Jeremy Rosado, 29, of Tampa, FL, came to The Voice with a touching story. At 22 years old, he legally adopted his biological niece after acting as her primary caregiver growing up. He had been given the opportunity to open for Andrea Bocelli in Germany but chose to put his music on hold to raise his daughter. Now, Jeremy's diving back in and ready to impress.
For his Blind Audition, Jeremy sang "Here Comes Goodbye" by Rascal Flatts, receiving turns from Shelton and Clarkson. He did have some pitch issues, but Clarkson said his emotion compelled her to turn anyway. Jeremy chose Clarkson, and she can't wait to work with his "amazing heart."
Team Kelly so far: Girl Named Tom, Kinsey Rose, Carolina Alonso, Gymani, Jeremy Rosado
Team Legend
Legend's first artist of the night was one of this season's youngest voices so far. Keilah Grace, 15, of Staten Island, N.Y., wowed the judges with her rendition of "Never Tear Us Apart" by INXS. Keilah grew up in a musical household and learned guitar, piano, and songwriting at 8 years old. Her performance brought turns from Clarkson, Legend, and Grande. Clarkson commented on the "growl" in her voice, while Grande loved her "soul." Legend loved the energy and power in Keilah's voice, and she decided to have him as her coach. Legend was surprised by the choice but thrilled nonetheless.
Samara Brown, 32, comes from the Bronx, N.Y., with a familial tie to The Voice. Longtime viewers might recall Amanda Brown from The Voice Season 3, where she finished in fifth place. Now, it's Amanda's sister's turn to "prove something," as Samara said. Samara performed "Sweet Thing" by Rufus, earning chair turns from Grande and Legend. Grande wanted to block Legend, but she just wasn't fast enough. Will the "Sweetener" singer succeed later?
Team Legend so far: Jonathan Mouton, Jack Rogan, Samuel Harness, Joshua Vacanti, Paris Winningham, Keilah Grace, Samara Brown
Team Blake
The Voice Season 21 appears to be a big season for groups, as episode 3 brought another trio: The Joy Reunion. Robert, Neil, and Gentry, of Redlands, Calif., chose that name because they felt "reunited with the joy of making music" when they banded together. Dubbing their genre "California country," The Joy Reunion seemed to be a perfect fit for Team Blake from the start. Legend turned, too, but did he really stand a chance?
Carson Peters, 17, of Piney Flats, Tenn., grew up with the nickname "Fiddle Boy." The country singer might be young, but he already has plenty of experience, having opened for Ricky Skaggs at the Grand Ole Opry. Despite the nickname, Carson performed "Tulsa Time" by John Wiliams with a guitar, earning the night's first four-chair turn. Shelton flexed his knowledge of bluegrass, Carson's primary style, and ended up winning the singer over.
Team Blake so far: Peedy Chavis, Wendy Moten, Lana Scott, Hailey Green, The Joy Reunion, Carson Peters
Team Ariana
Raquel Trinidad, 23, of Miami, Fla., once did a musical voice-over for Dora the Explorer. If that credit isn't impressive enough, she also competed on American Idol during Season 17 and made it to the Top 20. Raquel decided to try her luck on The Voice by singing "I Wish" by Stevie Wonder, which prompted turns from Clarkson, Legend, and Grande. Clarkson told Raquel her voice is "clean," while Grande called it a "breath of fresh air." Grande also noticed the '60s soulful vibes in her voice, which is exactly what Raquel was going for, and why she decided to choose Grande as her coach.
Grande now has The Voice Season 21's youngest artist so far: Hailey Mia, 13, of Clifton, N.J. To put it in perspective, you must be at least 13 years old to audition. Hailey's young age shocked Grande and Clarkson because of her mature sound. Her performance of "You Broke Me First" by Tate McRae had control, and Clarkson noted that she had the "power to belt." Shelton was suspiciously supportive of Grande, encouraging Hailey to join the pop singer's team.
Team Ariana so far: Katie Rae, Katherine Ann Mohler, Vaughn Mugol, Chavon Rodgers, Jim and Sasha Allen, Raquel Trinidad, Hailey Mia
To be continued…
Holly Forbes, 30, of Catlettsburg, K.Y., doesn't have a coach. At least, not yet. Her rendition of "Rocket Man" by Elton John quite literally shook Grande to the core and made Clarkson's jaw drop. Holly earned turns from all four coaches, but Grande was a bit quicker with the block this time. She beat Legend by a nano-second, taking away his chances of becoming Holly's coach. Clarkson praised Holly's rasp, Grande commented on her emotion, and Shelton said he'd be "proud" to be Holly's coach.
Who will Holly choose? Tune in to The Voice on Tuesday, Sept. 28 at 8 p.m. to find out.