'The Voice' Season 22: Camila Cabello Joins as a Coach, Many Fans Demand Kelly Clarkson Instead
The Voice fans are having mixed reactions to season 22's coaching shake-up. On May 15, NBC announced that Camila Cabello would join The Voice as a first-time coach, replacing Kelly Clarkson in the singing competition's upcoming season. Some people are embracing the change and feel excited to see Cabello in coaching action. However, others would rather wait for Clarkson's return. Here's what fans are saying.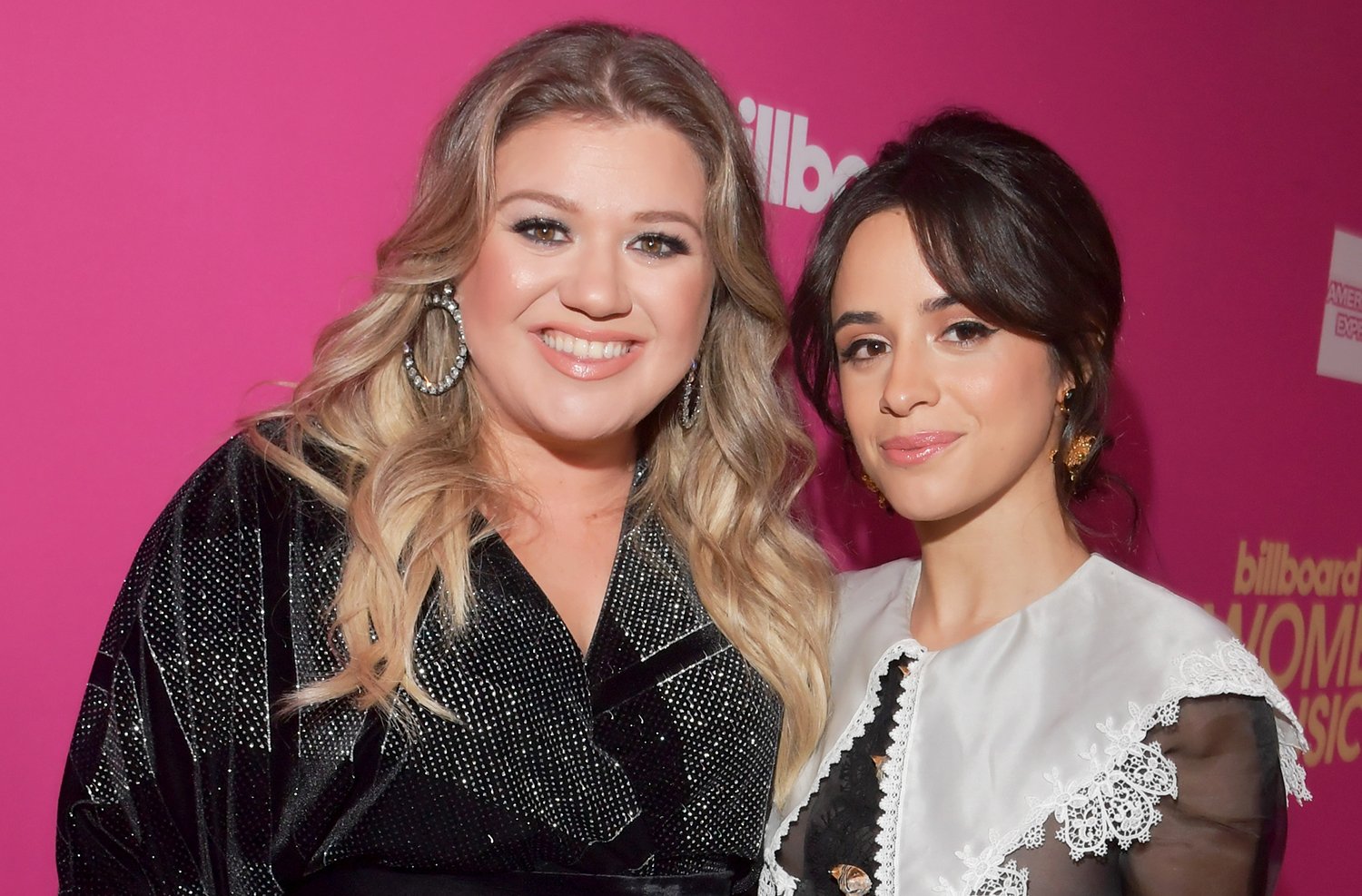 NBC announced Camila Cabello as the newest coach on 'The Voice' Season 22
The Voice revealed its new coaching lineup with a creative video on social media, as seen below. The brief clip showed longtime coach Blake Shelton singing an a cappella rendition of Mika's "Grace Kelly." John Legend, who joined as a coach in season 16, harmonized on the tune. Then, Gwen Stefani added her own voice. The Voice Season 22 will mark Stefani's sixth time coaching, as she previously appeared in seasons 7, 9, 12, 17, and 19.
Finally, Cabello popped in to reveal herself as the newest coach, finishing off the harmony by singing, "Yeah." The singer-songwriter is no stranger to singing competitions, as she made her debut on The X Factor USA in 2012 as a member of the girl group Fifth Harmony. The group has since disbanded, but Cabello has kept up a solo career. In April, she released her third studio album, Familia.
Cabello previously appeared on The Voice Season 21 as a mentor to Team Legend. Speaking to Extra at the time, Legend called Cabello the "perfect adviser."
"She has navigated a singing competition before and done very well on it," Legend said. "She was part of a group, and in this battle setting, where the artists are dueting with each other, that's a very important skill to have. And obviously, she's an incredibly successful artist and performer in her own right, and all the things she's learned throughout these years are going to be so important for our team."
Some fans of 'The Voice' expressed disappointment in Kelly Clarkson's replacement
Many fans responded to The Voice's coaching news by asking for Clarkson's return.
"Please don't take this wrong, I love all these coaches BUT I want Kelly back," one person wrote on Twitter.
"Uhm no I won't be turning in this season because I really had fun watching the last season because of [coach Ariana Grande] and also without Kelly it's not the same. I will be back watching once Kelly is back," another user added.
On the other hand, many fans welcomed Camila Cabello as a fresh perspective on The Voice. Plus, some said her experience with The X Factor could make her a valuable asset. At the same time, though, some fans felt Cabello would have been a better replacement for other coaches.
"I don't mind Camilla because I think she could bring a similar vibe as Kelly because she came from a competition show. I like all the coaches as people, but I am getting a bit bored of Blake, and even John tends to pick the same kind of people every time," one Reddit user wrote. "Gwen is a really boring coach … So I guess I'm excited about 25% of it? I wouldn't mind them switching all four coaches up just to bring something new to the table."
Why is Kelly Clarkson leaving 'The Voice' this season?
So, why is Clarkson taking time off this season? She hasn't addressed her absence specifically. However, during a recent appearance on Elvis Duran and the Morning Show, the pop star revealed that she wanted to give herself a break this summer.
"I literally said 'no' to everything this summer. I will not do anything this summer. Since I was 16 years old, I haven't had a summer off. This is my first summer off. I am taking time," Clarkson said.
It's unclear whether Clarkson will return for future seasons of The Voice. However, one thing is certain: Fans will miss her.
The Voice Season 22 will premiere in fall 2022, airing on Mondays and Tuesdays at 8 p.m. ET. NBC has yet to announce a premiere date. Stay tuned to Showbiz Cheat Sheet for more updates.
RELATED: 'The Voice': Gwen Stefani Admitted She Had No Idea Who Blake Shelton Was and Didn't Understand Why People Liked Him