'The Voice': How Many Seasons Has Kelly Clarkson Won?
Kelly Clarkson rose to fame when she became American Idol's first winner back in 2002. Since then, the country singer has released eight albums and won various musical awards, including three Grammys, one Country Music Award, and Billboard Women in Music's Powerhouse Award.
Clarkson's talent landed her a spot as a coach on NBC's singing competition The Voice for its 14th season in 2018. She has remained on the show for seven seasons, but how many seasons has she won so far?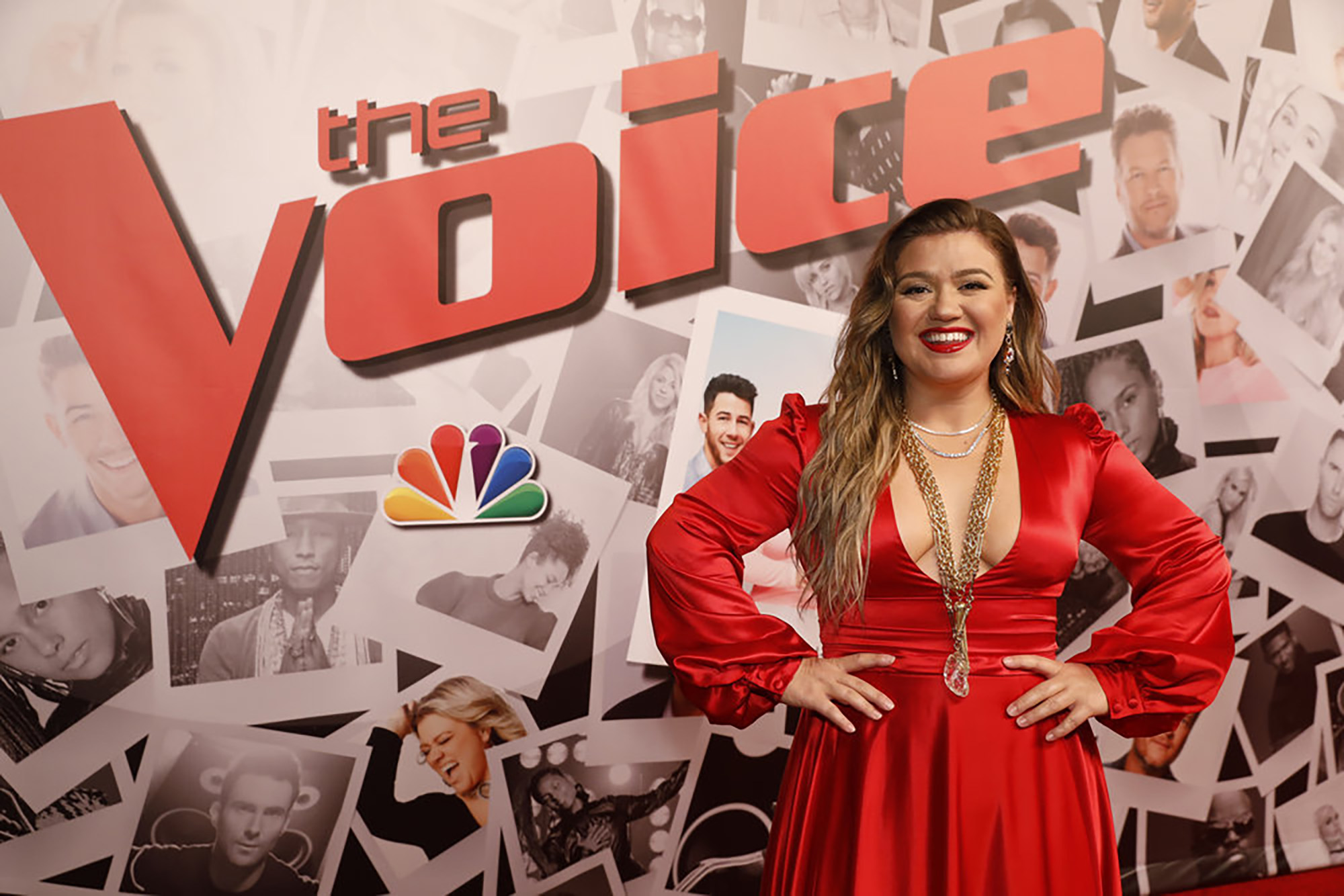 Kelly Clarkson won season 14 with youngest 'The Voice' contestant Brynn Cartelli
Clarkson started strong on The Voice with Brynn Cartelli, who was 15 years old at the time and a pop artist from Longmeadow, Massachussets. According to NBC, Cartelli sang "Beneath Your Beautiful" by Labrinth and Emili Sande for her Blind Audition, which led to chair turns from Clarkson and longtime The Voice coach Blake Shelton. When Cartelli shared her singing journey on season 14, she revealed that Clarkson became one of her inspirations when she was just 4 years old.
Three years after her win, Cartelli and Clarkson remain very close. In a May 2021 interview with People, Cartelli revealed that she "could not have a better mentor."
"She's like an aunt to me at this point," Cartelli told the publication. "We're as much different as we are similar, but she's also the kind of person that believes you have to trust your intuition to know what's right."
Clarkson's winning streak continued with Chevel Shepherd in 'The Voice' Season 15
RELATED: 'The Voice': Blake Shelton Jokes He Has 1 Concern About Ariana Grande Joining the Show
Clarkson coached another young singer to first place in season 15. At the time, 16-year-old Chevel Shepherd of Farmington, New Mexico, took home the trophy, becoming the first country singer to win The Voice with a coach other than Shelton.
Shepherd earned a three-chair turn from Clarkson, Shelton, and coach Jennifer Hudson with her Blind Audition performance of "If I Die Young" by The Band Perry. Throughout the season, the young singer wowed fans with her classic country twang; she often drew inspiration from country star Loretta Lynn.
When Shepherd won The Voice in 2018, Clarkson revealed that the young girl reminded her of herself at that age. "She made it just pure country, and it's beautiful. I was listening to her last night and I was like, 'I remember like before, when I was like her. You just remember that point of your life," Clarkson told USA Today.
In a May 2020 interview with Entertainment Tonight, Shepherd spoke of Clarkson's ability to mentor young aspiring artists. "She's a really strong part of the empowering women [aspect] because she's a strong woman that a lot of young girls can come to," Shepherd said.
Clarkson coached Jake Hoot to victory in season 17
Newcomer coach John Legend beat Clarkson with Maelyn Jarmon in The Voice Season 16. However, Clarkson made her comeback in season 17 with her third winner, Jake Hoot of Cookeville, Tennessee, who was 31 years old at the time. Hoot performed "When It Rains It Pours" by Luke Combs for his Blind Audition, which won him a chair turn from Clarkson.
In 2019, Hoot told Hollywood Life that Clarkson does an excellent job as a coach on The Voice because "she gives us all the confidence in the world."
"She gets us ready to perform and be our best selves," Hoot added. "She has been through all of this [on American Idol], and that provides a whole new look than what the other coaches can bring."
Clarkson will return to The Voice for season 21 in fall 2021 alongside Shelton, Legend, and new coach Ariana Grande. Will she take home her fourth win?