'The Voice': Taylor Swift Reveals She Wrote About Blake Shelton in Her Diary
The Voice already had a star-studded lineup this season for advisors for Battle Rounds. Now the competition has moved on to Knockouts.
Taylor Swift previously was on the show for seasons 4 and 7. She has returned again this season to be the Mega Mentor. Find out what she said about writing about Blake Shelton in her diary and more.
Taylor Swift is the mega mentor for Knockouts
The singer returned to the show to help contestants prepare for Knockouts in part 5 of The Battles. She revealed why she wanted to return.
"I wanted to come on the show because when I was here before I had a really good time," she said on the show. "The one thing that's really cool is that I was in that position. Not on a television show, but you have to put yourself out there so many times in this line of work."
Swift was also nicknamed as the "Mega Mentor" for this season. "That's really gonna go straight to me head," she said on the show.
She wrote about Blake Shelton in her diary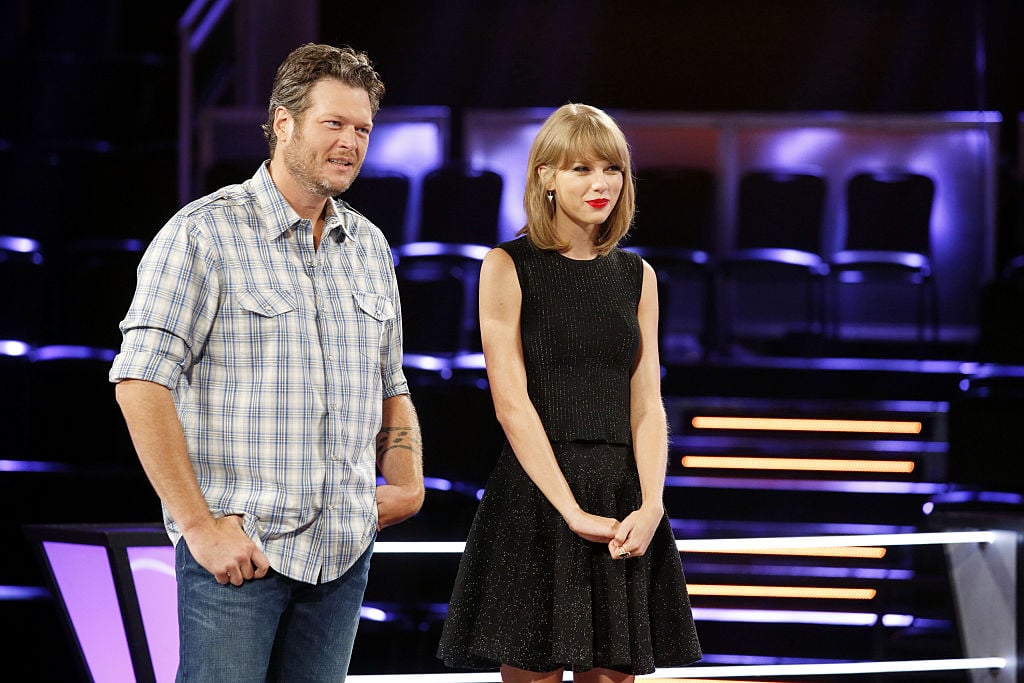 Swift doesn't just write about her personal experiences for her songs. She also has a diary and she revealed that Shelton is in one.
"I think out of all the coaches you're the person that I know the longest," she told Shelton. She later added, "I actually rediscovered a diary recently and it was like 'I met Blake Shelton. He was so nice!' And I was 15."
Of course, the country singer had a joke in response to this. "Man, that must have been years ago if I was still nice back then," said Shelton. "Yeah, I must have not understood humor," joked Swift. "You were totally just making fun of me the whole time."
The two did have genuinely nice things to say about each other. Shelton talked about why she is a good choice as their mentor for this stage in the show.
"I think Taylor's perfect because she's experienced everything in front of the world's eyes as far as being a star and being on stage," he said. "That's a big deal to all of us coaches and even a bigger to the artists on the show."
She also sang the 'State Song' to him
There was another fun moment between the coach and mentor. Shelton said he didn't know the "State Song" so Swift sang it for him.
Fans loved watching the full moment online. "@taylorswift13 teaching @blakeshelton the states song bc he used to pronounce "Westconsin" was the highlight of my week #TheVoice," one person tweeted.
Another fan wrote, "Omg here's the whole thing. This needs to be passed down to future generations. It's that amazing. @taylorswift13#TheVoice."
Shelton and Swift also posted a video together using a cat filter. She introduced him as "Blake Lively" before ending it with "Oh, it's not Blake Lively." He didn't really react to the name given he was amazed that he gets mascara with the cat filter.