'The Voice': This Contestant Was on 'Ellen' and Sang for President Obama
Some singers had amazing journeys before auditioning on The Voice. Season 20 was no different with a contestant performing for multiple talk show hosts including Ellen DeGeneres and even a president before competing. 
Cam Anthony auditioned on 'The Voice' Season 20
Anthony started out posting YouTube videos of himself singing when he was 11 years old. He got noticed and met multiple famous people. Now he's on The Voice. 
He performed "Lay Me Down" by Sam Smith. Nick Jonas was the first to hit his button and blocked John Legend. Blake Shelton was then the last coach to turn his chair.
"I really wanted you on my team but Nick blocked me," Legend told him. "You sounded fantastic. All your runs were beautiful and if I get the chance to steal you I will try to do it," he later said.
Shelton promised if Anthony chose him, then he wouldn't pick another singer that was in his lane musically. Jonas tried to convince Anthony to join his team through getting to know his family.
But in the end, Anthony chose Team Blake. That means he'll probably go a long way being a unique singer on his team. The show also mentioned the young singer has performed for multiple famous people before the show. 
Anthony appeared on 'The Ellen DeGeneres Show'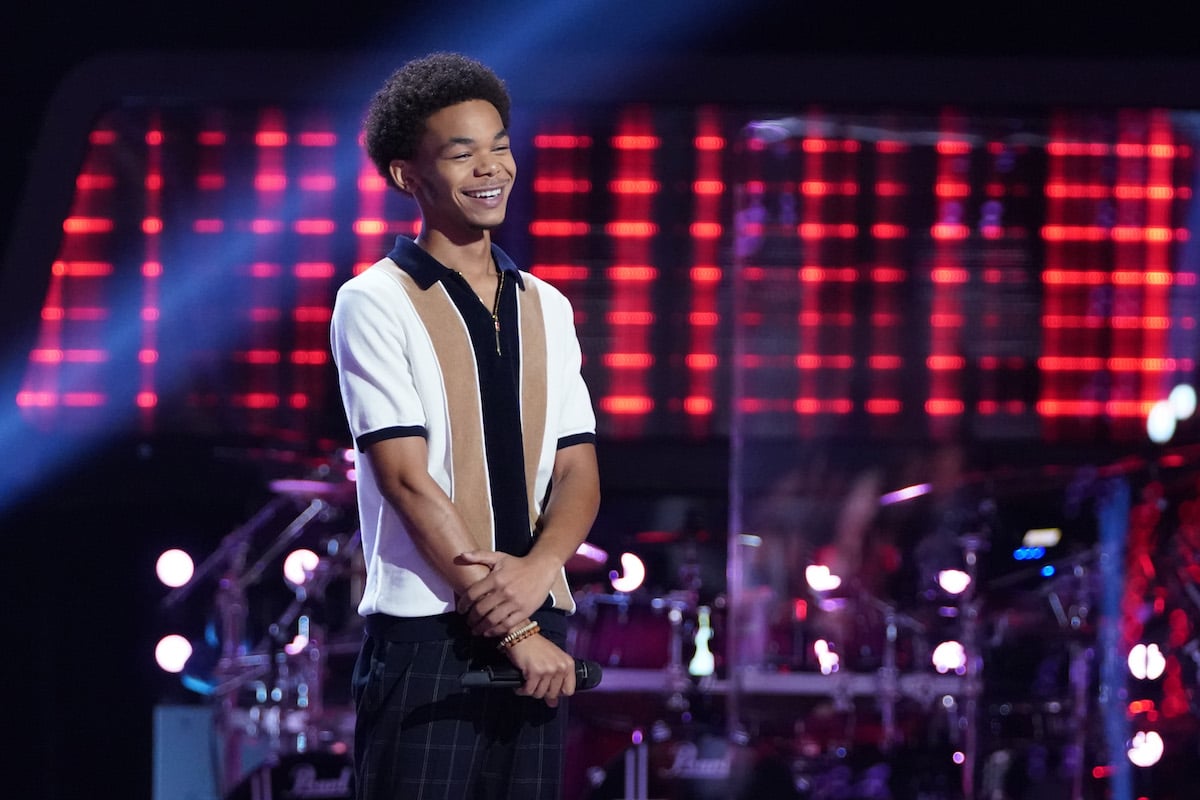 The singer went on the talk show when he was younger. "I've been singing since I was four. My parents heard me singing the Folgers commercial," he told the host. DeGeneres said she loved that he sang a Jason Mraz song. 
"I told my math teacher about coming to the show and he gave me a lot of advice actually," he revealed. "He said that it was always good to stay true to myself and make sure I'm always true to the people who was there with me." 
He then performed the song by Mraz for the audience. He also later appeared on Showtime at the Apollo and for President Obama.
Cam Anthony performed for President Obama
Anthony went on to do even bigger things. He sang the "Star Spangled Banner" in 2014 for the White House Easter Egg Roll. He then talked about the experience of meeting President Obama on The Steve Harvey Show.
"As we open the doors to come up there, he was like 'Cam!' And I'm like 'Me?' And yeah he's a really cool guy. I got to play basketball with him," he said.
Harvey asked him what his dream is? "I want to bring back that feeling that music used to give you when Michael Jackson was around, stuff like that," he answered. 
There is a good chance he'll make it far on Team Blake. But only time will tell if he'll win.