'The Voice': What Is Gwen Stefani's Net Worth?
Gwen Stefani is a multi-talented super star. She's excelled in music, fashion, and TV. How much wealth has this powerhouse accumulated?
From a successful '90s music career to a Vegas residency, Gwen Stefani is a musical powerhouse. Now that she's dating country music's superstar, Blake Shelton, and taking her seat back as a coach on NBC's The Voice, Stefani continues to climb to greatness. She's a leader in fashion, has produced her own signature fragrances, and is rumored to be starting her own beauty line. The reward for this busy mom and entrepreneur is her ever-rising net worth.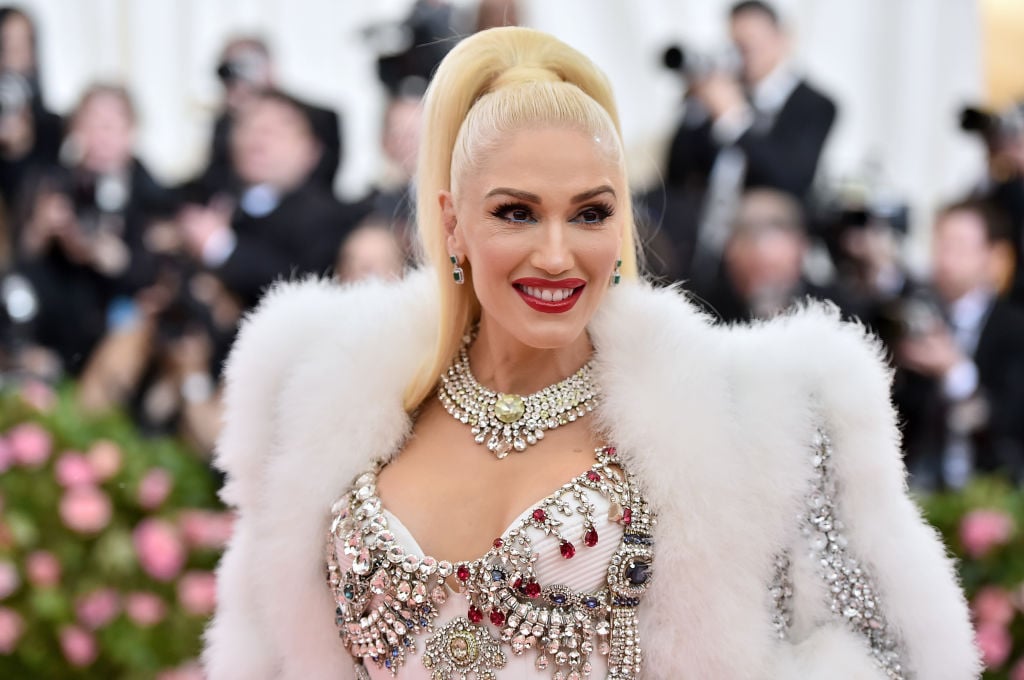 Gwen Stefani's musical career pays the big bucks
Gwen first became a household name in the late '90s when her band, No Doubt, started to produce popular songs. Her breakthrough album was Tragic Kingdom in 1995 which led the way for some of her more successful singles like "Just a Girl" and "It's My Life". Later, her solo album entitled Love. Angel. Music. Baby. rocketed to the top of the U.S. Billboard 200 chart at spot number seven
As a singer and songwriter Stefani has collected three Grammy Awards and has been nominated 18 times. She has sold an impressive 30 million albums worldwide. 
Stefani's annual salary comes in around $27 million dollars 
Music isn't the only road to success for Stefani. She's tackled the fashion industry, social media, and television. In fact, the star has her own clothing line called L.A.M.B. and a line of fragrances. Her success in these industries she credits to her fans. 
She has also had a few acting roles which show off her diverse talent. She's been in the films Zoolander and The Aviator, as well as a stint as a voice in an episode of King of the Hill. 
Stefani gets a huge bonus this season on The Voice
While previous seasons listed the A-List star to already be making significantly more than many other coaches on The Voice, this season it is rumored that she's raking in considerably more than her co-stars. The rumor is that she and boyfriend Blake have received a big bonus from the show to highlight their relationship and encourage viewership.
We don't know exactly what that will look like yet, but producers have mentioned they want to see more on-screen competition from the couple. In previous seasons Blake was paid $13 million per season and Gwen cashed in at $10 million. This season, although exact numbers haven't been released, they are undoubtedly getting paid more. 
Gwen Stefani has an impressive net worth
While her boyfriend Blake is one of the top musicians in the world of country music, his net worth of $60 million, pales in comparison to Gwen's. Recent estimates on celebritynetworth.com list Gwen's current worth at over $100 million dollars. It's expected that her worth will continue to rise as she collects more money from this season of The Voice. 
It is also unclear how much her Vegas residency has impacted her wealth. 
A rising bankroll
Rumors are flying that Gwen Stefani is set to launch her own beauty line called P8NT. She has already collaborated with Urban Decay in the past on a makeup line, so branching out on her own makes financial sense. Apparently, she has already registered several versions of the name P8NT with the US Patent office
If her cosmetic line takes off it will include everything from nail polish to eyeliner, hair color to shaving creams. It's speculated that there will also be a series of educational videos associated with her beauty brand too. 
As Gwen has been successful in all of her previous endeavors we have "No Doubt" that this one will also succeed, taking her net worth to ever soaring heights.