'The Voice': Where Did Girl Named Tom Get Their Name?
There are no girls named Tom in Girl Named Tom, the last remaining trio on The Voice Season 21. The group joined coach Kelly Clarkson's team during the Blind Auditions, and Girl Named Tom has impressed viewers with their harmonies week after week. On Nov. 29, the three will perform in The Voice Season 21's Top 10. Where did the folk band get their start before The Voice? How did they come up with their name? Here's what we know.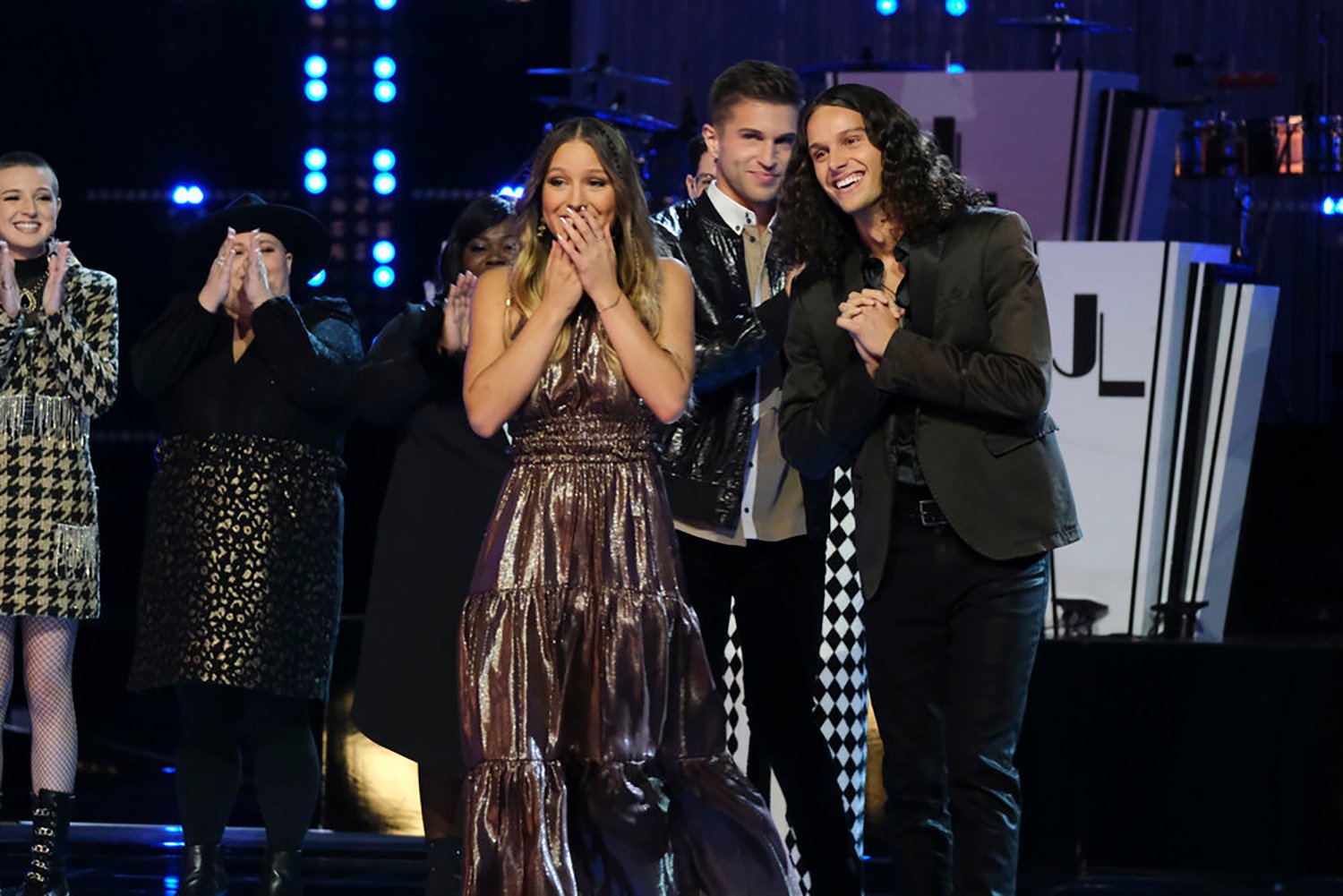 Girl Named Tom is a sibling trio from Ohio
Caleb (26), Joshua (24), and Bekah (20) Liechty grew up in the small town of Pettisville, Ohio, although they currently live in South Bend, Indiana. The siblings studied music during homeschooling when they were young and later joined theater when they enrolled in public school. However, it wasn't until 2019 when the three officially formed Girl Named Tom. As NBC noted, Caleb, Joshua, and Bekah wanted to spend more time together as a family after their father received a cancer diagnosis.
Caleb explained to Anabaptist World in 2020 that the idea for a family band came from his mother, Holly. He and Joshua had just finished college, while Bekah had just graduated high school.
"[Holly] realized that as all three of us were between schooling, we were uniquely positioned to actually make this work," Caleb revealed. "We'd always been told we should be the next Von Trapp singers, but none of us kids had ever taken the idea seriously until our own parents supported it."
Who is Tom?
So, how did Girl Named Tom choose that band name? During their audition for The Voice, as seen above, Bekah explained to Kelly, Ariana Grande, Blake Shelton, and John Legend that Girl Named Tom goes back to a childhood nickname.
"When I was a baby, my brothers called me Thomas," she said.
John joked that it sounded like Caleb and Joshua wanted a little brother. According to Bekah's brothers, that might have been a little true. Regardless, the "Tom" nickname stuck, and it served as inspiration for the Liechty trio.
Girl Named Tom has become a fan-favorite on 'The Voice'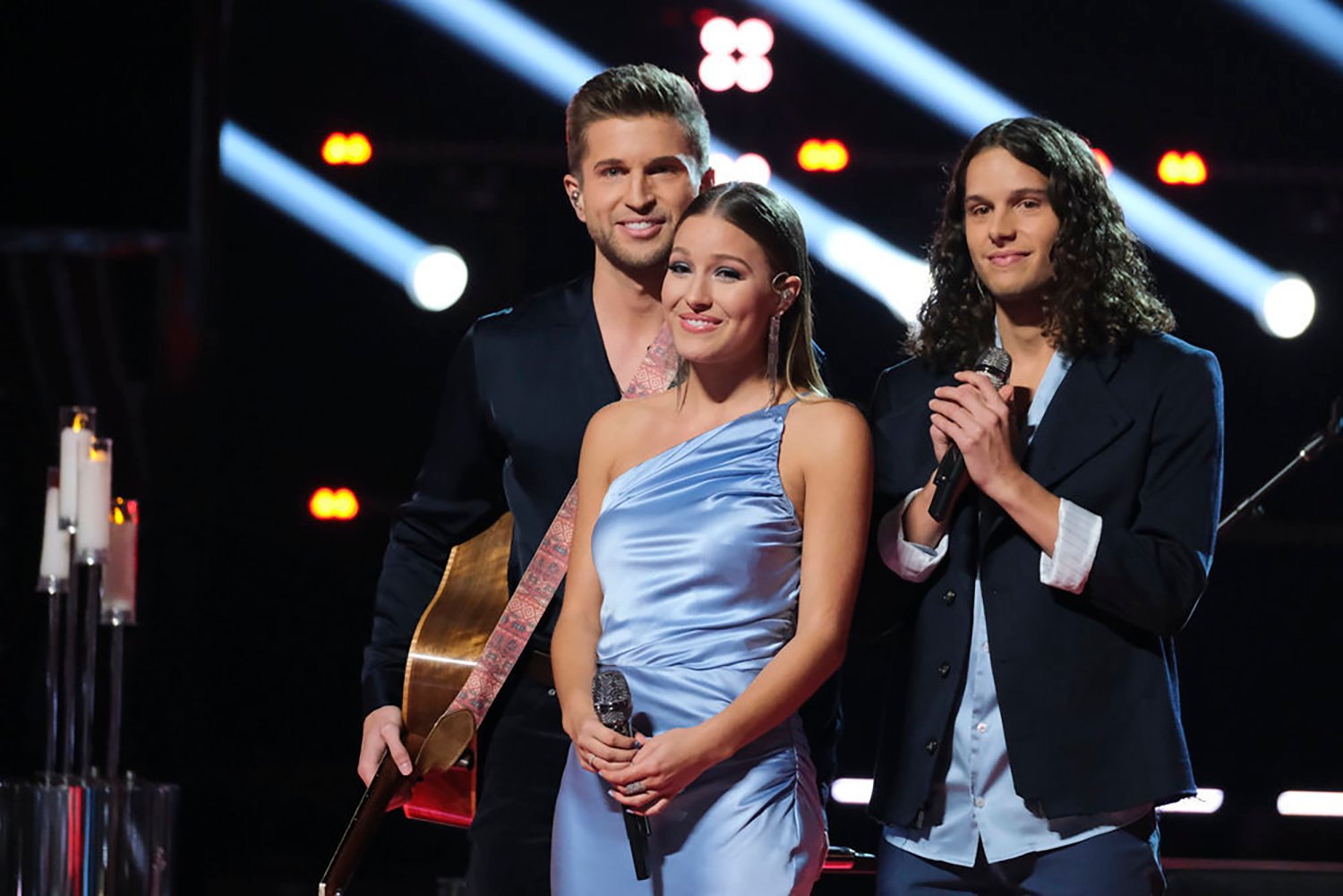 The group's journey on The Voice began with a four-chair turn during the Blind Auditions. Girl Named Tom has taken on a variety of genres since joining the competition, including folk, country, and pop. On Nov. 15, their performance of Kansas' "Dust in the Wind" made it to the Top 10 on the iTunes chart, proving their popularity among viewers.
Girl Named Tom is now one of two remaining groups in season 21, with the other being father-son duo Jim and Sasha Allen. If they continue their momentum through the Top 10 performances, Girl Named Tom could very well become the first-ever group to win The Voice.
Tune in to The Voice on Monday and Tuesday evenings at 8 p.m. on NBC.