'The Voice': Why Adam Levine's $30 Million Payday Wasn't Enough to Keep Him
Adam Levine's departure from The Voice cost him quite a bit of money – about $30 million to be specific. Even so, when you're Levine, you can afford to turn down that kind of money, especially for something you can't put a price on.
One can't accuse the Maroon 5 frontman of not paying his dues. He has been on the show since it started, and eight years of tenure is a long time by any standard. As Jim Parsons has already told us this year, sometimes you know when it's right to walk away. Most people would agree that it's right to say yes to your family, especially if you want to grow it.
Levine will be replaced by Gwen Stefani.
Why did Adam Levine leave 'The Voice'?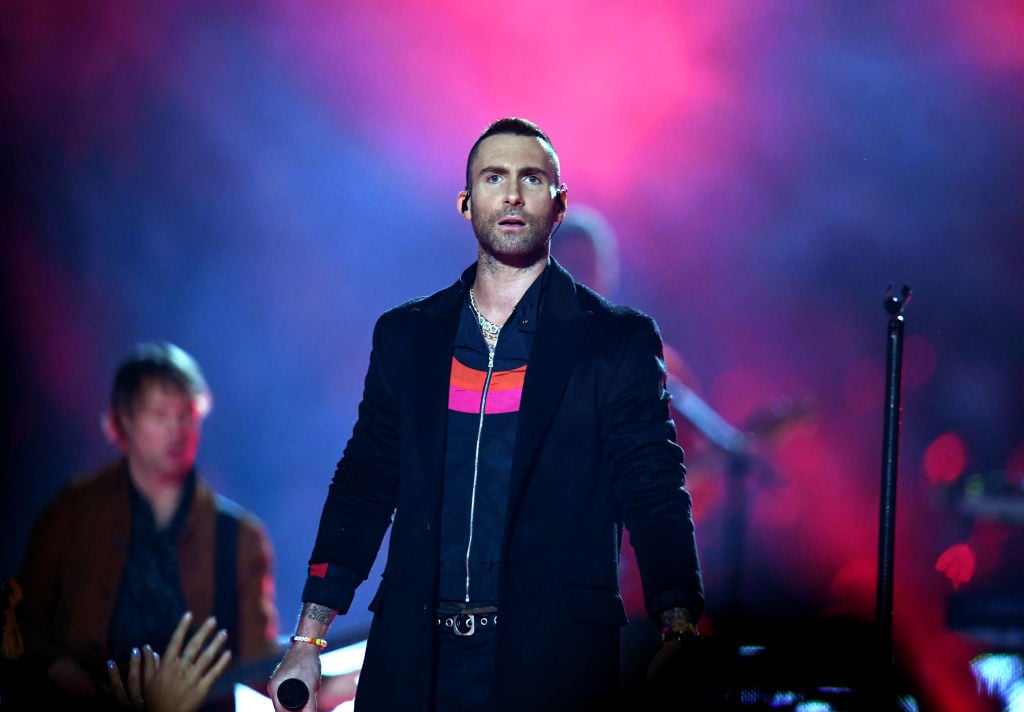 What surprised observers about Levine's decision is not the departure itself. When a person spends 16 seasons on a TV show, especially a person who already has his own lucrative career, it makes sense to say "I'm sorry, but it's time to go." What was surprising was Levine's timing.
It was expected he would leave at some point, but according to The Hollywood Reporter, he had already signed for seasons 17 and 18. Then he changed his mind. And in so doing, he turned away $30 million, which would have more than doubled his previous salary.
In a lengthy Instagram post, Levine said: "To all of the loyal voice fans, there's literally no show without you guys. For me, it was time to move on."
Levine didn't go into detail about reasons for his decision, but he and his wife, Behati Prinsloo, have both said they want more kids. They already have two young daughters. The only thing is, they don't agree on how many more kids there will be.
"[Adam] wants five," the model told Ellen DeGeneres. "I thought I wanted five, but now I think maybe three or four would be good. I'm backing [up], but just by one… Adam can't have everything. I'm carrying them!"
There were signs Adam Levine was restless
Appearing on any kind of TV show is a time-consuming, labor-intensive challenge, but a reality show can be especially trying. It doesn't matter if you don't have to remember any lines or wait around all day for a director to set up predetermined shots. The Voice's audition rounds, in particular, require long shoots, and those are stretched out over several weeks.
Every year the networks hold presentations that are called upfronts for the benefit of advertisers. When Levine appeared there only last month, some thought he looked subdued or even sullen, especially compared to his energetic colleagues Kelly Clarkson and John Legend.
What do Adam Levine's colleagues think about his departure?
Asked about Levine's departure later, Clarkson and Legend were both understanding.
"I kind of get it. He's been doing it for eight years — that's a long time. He's got a couple kids. Still has a career. Still touring. It's a very rigorous schedule fitting everything in," said Clarkson, who knows only too well about juggling the demands of a music career and a family.
For his part, Legend said: "This was my first year, and he has been a friend of mine for a long time. I have known him since before The Voice. We are going to miss him on the show …"
"I think he was ready and thought it was the right time."
Adam Levine didn't burn any bridges leaving 'The Voice'
In turn, Levine had nothing but praise for his co-workers. Of Blake Shelton, he said, "I couldn't hide my love for you if I tried. Seriously. I tried. Can't do it. Our friendship is and always will be one for the books."
He added: "Kelly and John, take care of the cowboy and I'm sure I'll be back to say hi very very soon. So much love to you both."
The speed of Levine's about-face may have taken NBC executives aback, but by all accounts, the parting is amicable. Levine is not leaving TV entirely. His new music competition show, Songland, premiered to strong ratings. He doesn't appear on that show, but he is an executive producer.