'The Voice': Why Ariana Grande's Season Is Set to Be 'Groundbreaking'
Ariana Grande is the latest coach to join 'The Voice.' The upcoming season of the show is set to be groundbreaking.
Ariana Grande is the latest superstar to join The Voice as a judge. This season, she will be replacing Nick Jonas as the fourth judge on the show. She will be joining John Legend, Kelly Clarkson, and Blake Shelton in those iconic swiveling chairs.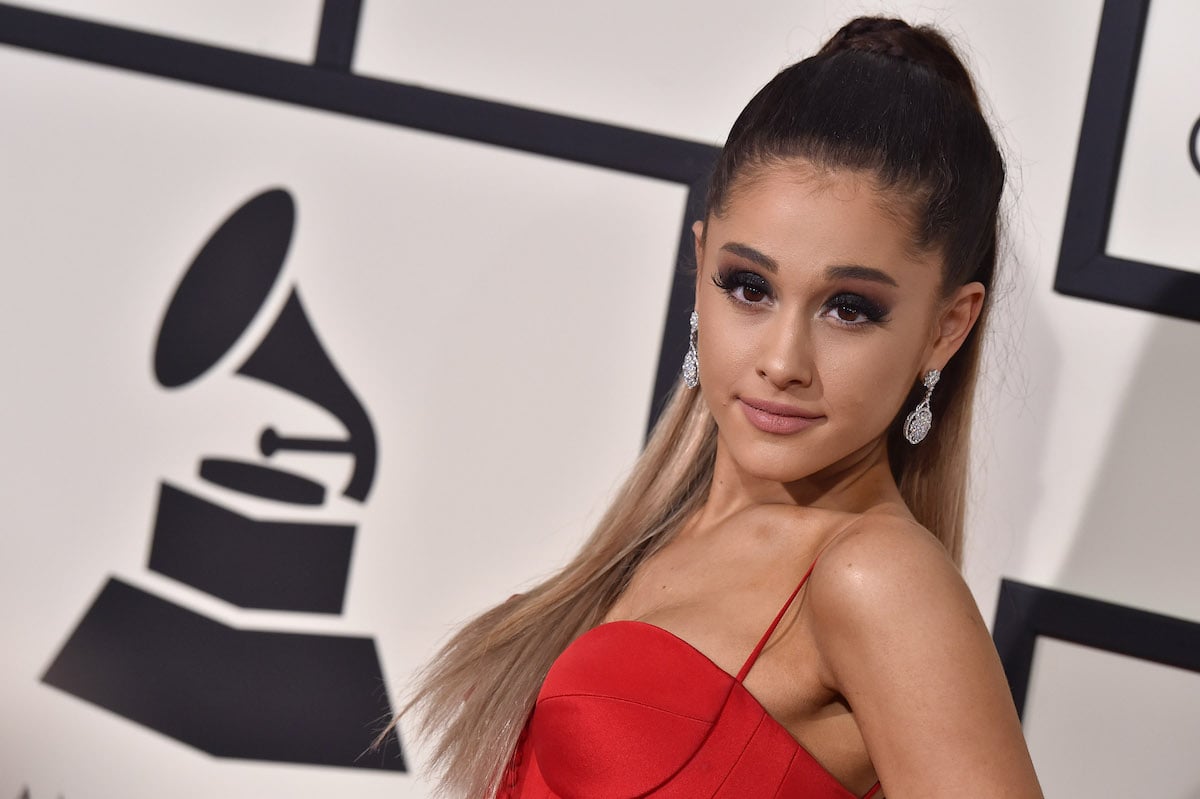 Ariana Grande joins 'The Voice'
On Mar. 31, Grande took to Twitter and Instagram to announce her new role.
"Surprise !!! I am beyond thrilled, honored, excited to be joining @kellyclarkson @johnlegend @blakeshelton next season ~ season 21 of @nbcthevoice ! 🤍 @nickjonas we will miss you" she wrote.
Fans and celebrities were quick to express their excitement.
"It's the iconery for me!" YouTuber Kalen Allen commented on her Instagram post.
Broadway singer Jessica Vosk also commented.
"MA'AM!!! Do you need me to bring you coffee and snacks I CAN BE YOUR ASSISTANT
Grande's fellow judges also congratulated her.
"Next season we are bringing y'all some powerful female energy!" Clarkson commented. "Welcome to the @NBCTheVoice family @ArianaGrande."
"Welcome to the @NBCTheVoice family @ArianaGrande!" Legend added.
"Welcome to the coach fam @arianagrande!
Grande also released a statement about her new role.
 "I'm so honored and excited to join The Voice family!' she said, according to Entertainment Tonight. "I have been a huge fan of the show for such a long time. I can't wait to go head-to-head with the incredible coaches, get to know these new artists and help to take their craft to the next level."
How did the other 'The Voice' coaches find out about Ariana?
The other coaches didn't receive much notice before Grande joined their ranks.
"About two days ago, the producers texted us and said it was going to be Ariana," Shelton revealed on Today With Hoda & Jenna. "I'm excited about it. I'm a fan of hers. I'm not going to lie, we're still going to beat the crap out of her, you know, on the show. It's our job — they pay us to win, Hoda. They don't pay me to lose."
Why 'The Voice' season 21 will be groundbreaking
The producers for The Voice are eager to start filming with Grande.
"The team from The Voice are beyond excited to have Ariana join the show next season," a source told Hollywoodlife. "They can't wait to have her perform and coach because when it comes to the show, they want the best talent they can get, and Ariana is without question a superstar. Producers are especially ecstatic to see what Kelly and Ariana do during the season when they will likely have many times to perform together."
Everyone behind the scenes is expecting a smooth transition between Jonas and Grande.
"Everyone is expecting quite a few memorable moments as the show is always looking to reinvigorate itself and move forward and be on the pulse of current music," the source continued. "And when it comes to Nick, they love Nick and understand he has to work on music, hopeful touring, and some acting projects he is getting off the ground. The show is a well-oiled machine right now that everyone will be back including Nick. They just love mixing it up from season to season to keep it fresh."
Grande is set to bring a fresh perspective and energy to the show.
"Everyone is beyond excited to say the least though for what Ariana has to offer," the source continued. "It is going to be in a word, groundbreaking."