'The Voice': Why Cody Ray Raymond Left the Show Early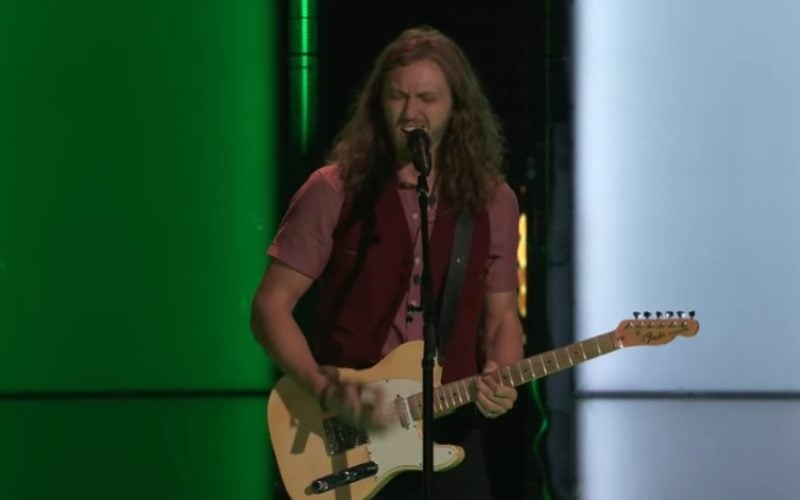 Cody Ray Raymond got Kelly Clarkson and Jennifer Hudson to turn around for him during the blind auditions of The Voice. He was staying strong in the knockout rounds of The Voice before it was announced that he unexpectedly had to leave the show. So why did he leave? This is everything to know so far about him leaving early from the competition.
Kelly Clarkson said Cody Ray Raymond had to leave the show due to personal matters
Kelly Clarkson announced that Cody Ray Raymond wouldn't be returning to The Voice due to "personal matters." The former contestant also took to Twitter to talk about leaving the reality show.
"To all my supporters and new fans, thank you all for the love with my journey so far, but due to personal matters, I've had to bring my Voice chapter to an end. I'm okay, my family's okay and stay tuned for new music coming. Sending love back



," Cody Ray Raymond tweeted.
https://www.instagram.com/p/BpX1SO8lHP2/?hl=en&taken-by=codyrayraymond
He also posted a picture on Instagram with a very similar message with the caption, "Fans, friends, and new supporters, I want to thank you all for the love sent my way with my journey on The Voice so far, but due to personal matters, I've had to come back to my roots and end this chapter. I'm okay and my family is okay. But stay tuned for new music with these fellas. Sending love back 🙌🏼❤️🎸."
The singer really pulled fans in by talking about serving in the Air Force and spending a year in the North Pole. He was paired with SandyRedd in a battle round where they performed "Cry to Me" and won.
The Oregon native first came on the show playing "Born Under a Bad Sign" then had Hudson and Clarkson fight over him. He explained why he chose that song with "I've been through a lot" and "I spent a year on the North Pole by myself in the military to playing on the streets of Seattle for food. It was like second nature to sing that song."
Mariah Carey has joined The Voice
This casting development comes after the show announced that Mariah Carey is a knockout battle adviser for Season 15. She said on the Today show that she was genuinely impressed by the contestants this season. "The sessions with the contestants, some of them have completely blown me away," the powerhouse said. "It's like a humbling experience to be around all the raw talent."
She also revealed how being an adviser is a nice break. "I'm not saying that you get jaded being in the industry or doing your own music and really being caught up in your own world, but maybe a little bit," Carey said. "And it's nice to see other people and what they're doing and what they're working with and what they're bringing to the table in terms of their contributions as artists. So I really enjoyed it."
Fans of Cody Ray Raymond might be disappointed he didn't get to finish up on the show. But it sounds like they will be able to catch him with his band in the future.