'The Voices': Ryan Reynolds Said Kissing Anna Kendrick Was 'Like Taking Your Face To Awesometown'
Ryan Reynolds and Anna Kendrick starred together in a movie called The Voices. The film premiered at the Sundance Film Festival on October 3, 2014.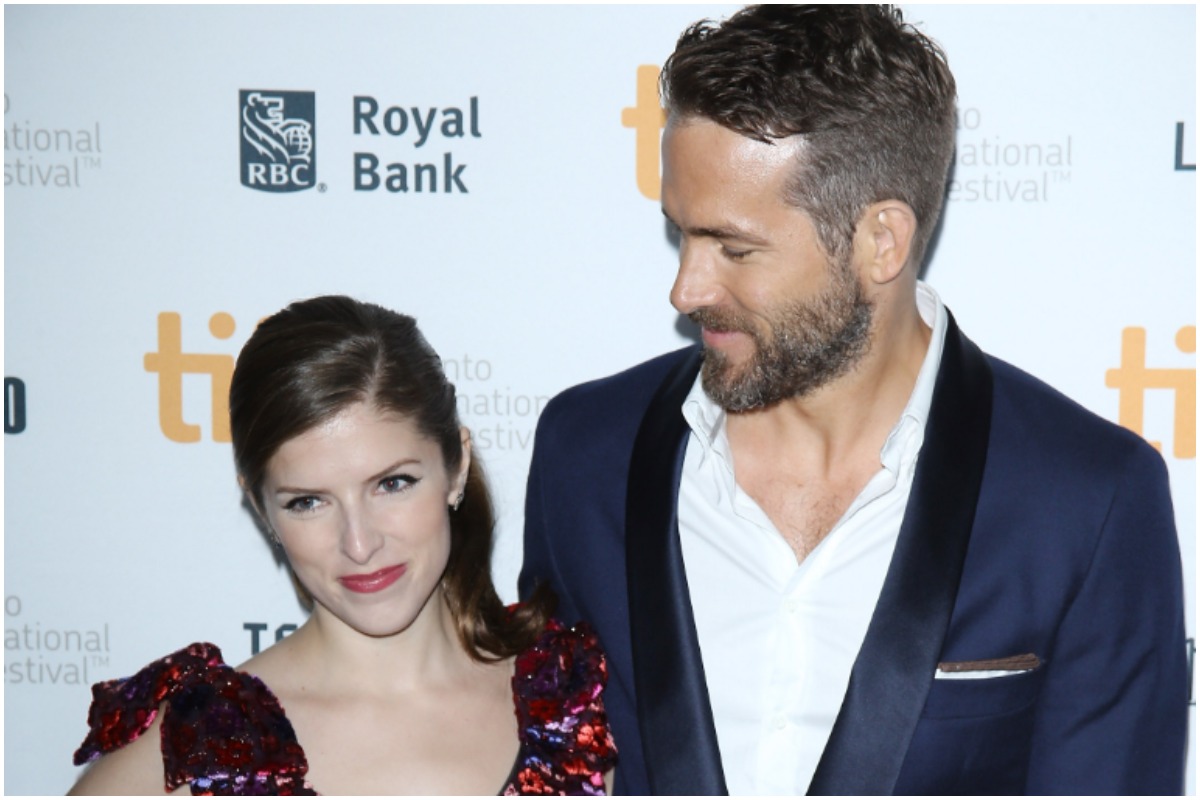 Several years after its premiere, the co-stars dished what it was like to kiss each other on-screen. 
Ryan Reynolds and Anna Kendrick became friends after 'The Voices' 
By the time Reynolds and Kendrick worked together on The Voices, both actors solidified themselves as stars. The leading man had starring roles in Just Friends, The Proposal, and The Green Lantern under his belt. His co-star, Kendrick, had appeared in movies like the Twilight series, Up in the Air, and Pitch Perfect. 
In 2014, the celebrities worked together on The Voices. The horror/comedy film stars Reynolds as Jerry, a man who has evil talking pets. The pets convince his character to kill people throughout the movie.  Kendrick played his love interest, Lisa, who has no idea about his activities. 
Once filming wrapped for The Voices, the actors became friends off-screen. The Into the Woods star described her former co-star as "the greatest guy" in 2018, per Elite Daily. Also, they both share a love for Twitter. In August 2018, Kendrick and Reynolds were nominated for a Teen Choice Award for their social media skills. The Pitch Perfect 2 star won the award for "Choice Twit" for her presence on Twitter. Kendrick accepted the prize by showing her competitive streak toward Reynolds. 
"I beat you!" she said to the actor on-screen. "Stay in your lane!"
What Ryan Reynolds said about kissing Anna Kendrick
On March 6, 2015, Reynolds answered several questions on Twitter to engage with his followers. One of his fans asked the Deadpool actor about working with Kendrick. The commenter wanted to know what it was like to lock lips on-screen with the Trolls actor. 
Reynolds quoted the Twitter user's comment and then proceeded to answer the question. He said kissing his co-star was " like taking your face to Awesometown." Soon after, Kendrick responded to the tweet by joking that she has the same effect on everyone she kisses. 
"That IS the Kendrick-train guarantee," she tweeted. "With local stops in Awkwardville and Tolerableshire."
Anna Kendrick also worked with Blake Lively
In addition to becoming close friends with Reynolds, Kendrick formed a friendship with his wife, Blake Lively, in 2018. The two leading ladies worked together on A Simple Favor. Although they met for the first time when Kendrick was 19, they became close friends on-set. They shared several photos on Instagram in which the Table 19 actor playfully flirted with Lively, per Elle. 
During a September 2018 appearance on Late Night with Seth Meyers, Kendrick shared how much she enjoyed working with Lively and Reynolds. She said the couple, who have been married since September 9, 2012, have similar personalities that make them perfect for each other. 
"Ryan's like, very dark and funny," Kendrick said of Reynolds. "And then when I finally worked with [Lively], I was like, 'Oh, she's really dark and funny too, actually.' So you know, they're just like, just sinfully good together."