'The Walking Dead': Norman Reedus Talks Carol and Daryl Running Away Together and More
The Walking Dead fans love original characters, Carol Peletier (Melissa McBride) and Daryl Dixon (Norman Reedus.) They also love their chemistry together and some are hoping they'll fall in love.
Season 10's trailer showed the characters talking about running away together. Could this hint to finally there being a love connection?
Showbiz Cheat Sheet talked to Norman Reedus at PaleyFest on Oct. 5. This is what he had to say about the characters and this new season.
Carol and Daryl talk about leaving together
Carol and Daryl have been through a lot. It looks like this season they're ready to put their weapons down and just leave.
The season 10 trailer shows the friends talking to each other. "You ever wonder if this is all there is?" Carol asks him. "Sometimes I think we're just surviving one fight to the next," admitted Daryl. He then says, "No more fighting, just get on a bike and go."
We then see a clip of them on his bike together. Carol looks relaxed and happy. She then says, "head out west."
Of course, they will be involved with the fight against the Whisperers. Carol is heard saying, "B*tch has to die."
Norman Reedus says they wouldn't leave on purpose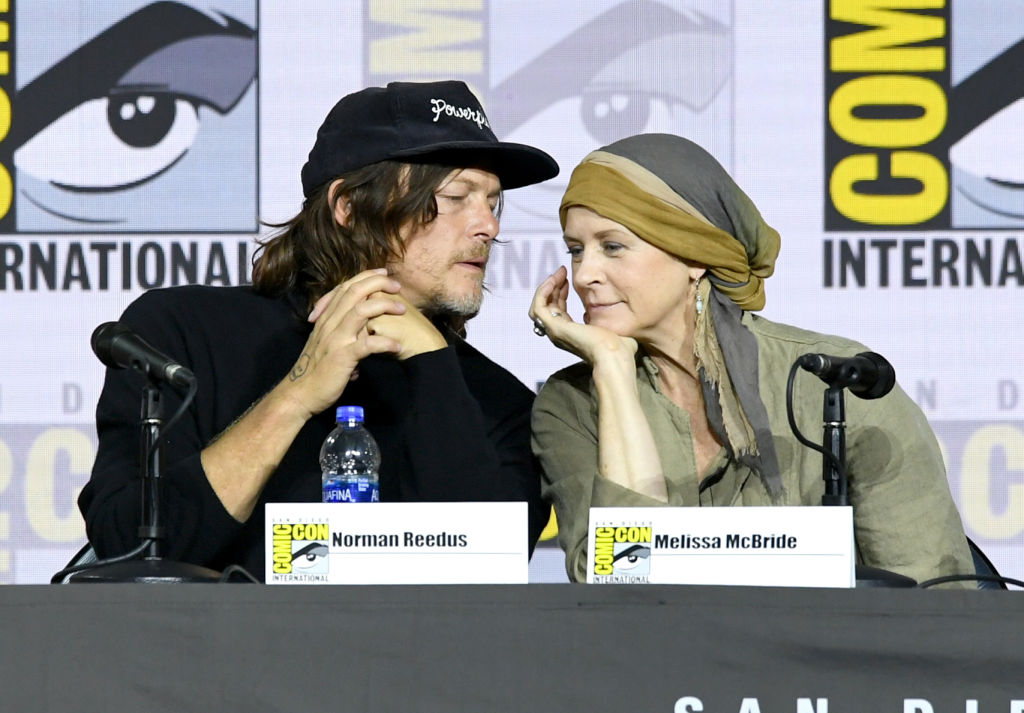 Would the characters actually leave all of their friends behind? Reedus gave his answer to Showbiz Cheat Sheet.
"I don't know," the star said. "They came from some conversations [showrunner] Angela [Kang] and I had at the end of the season before it. I don't think they would do it on purpose. I think something would have to happen to make them do it."
The scene also ends with Daryl calling Carol his best friend. Many fans hope the characters will become something more and Reedus knows this. "I know everyone's got this shipping thing," he said. "Yeah, but I can't talk about it."
He said this season will be filled with paranoia
What Reedus can talk about is this season's villains, which are the Whisperers. This group looks like the dead by wearing masks that look like them to blend in. Alpha (Samantha Morton) is the leader of this group. Reedus talked about how they tear apart their own group.
"Well, it's a different group that we're fighting," he said. "They sort of walk among the dead." He added, "Once you figure out how to you know herd the horde and deal with it, then you are dealt with another whammy."
He continued, "There's a really large feeling of paranoia this year and who's who and who's working for you and who you can trust? And that group sort of eats itself this year which is very interesting. We haven't done that before."
Daryl is certainly not the only character that will be worried about the Whisperers this season. Ross Marquand, who plays Aaron, also talked to Showbiz Cheat Sheet about how his character wants to take on the group this season. Fans will have to wait and see how this conflict ends.