'The Walking Dead' Star Sarah Wayne Callies Almost Quit Acting Until This Brought Her Back
Sarah Wayne Callies has been a fan favorite on shows like The Walking Dead, Prison Break and Colony. It would be a shame to imagine her giving up acting, but she almost did, and much more recently than you'd think. Callies was on a panel for her new NBC show Council of Dads. A change of pace from the horror, action and science fiction of her previous shows, Council of Dads is a family drama.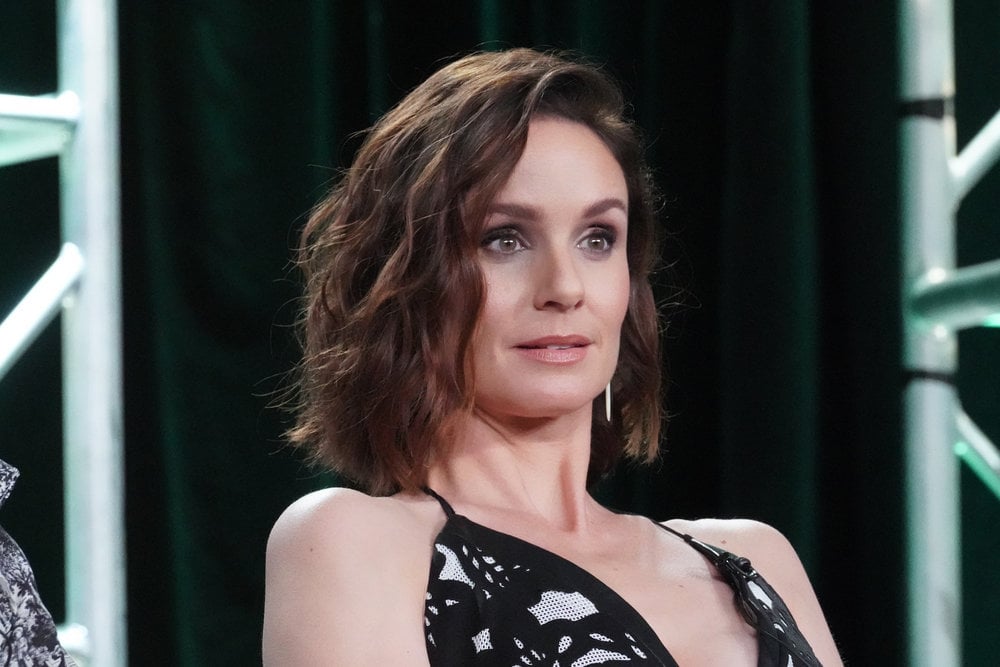 After the panel, Callies spoke with reporters further and revealed why she almost quit acting and what she was going to do instead. Council of Dads is coming to NBC Tuesdays in March at 9 p.m.
Sarah Wayne Callies thought this might be her last acting role
When Colony was canceled after season 3, before reaching the conclusion series creator Ryan Condal imagined, Callies was just going to transition behind the scenes.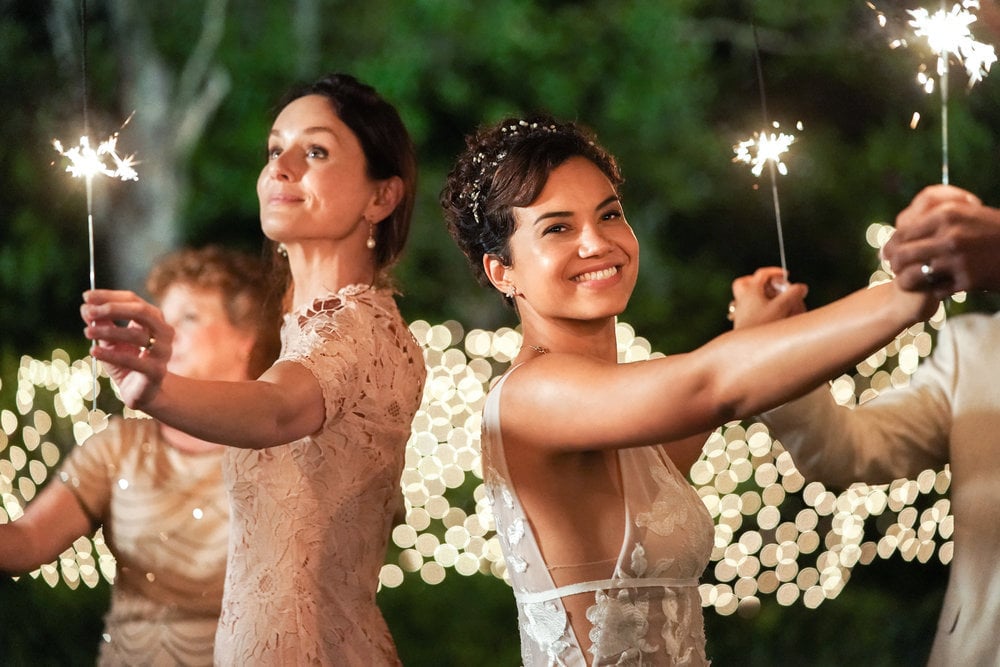 "I'll be honest, I gave up on acting," Callies said. "I was like, That was fun. I'm sure they're done with me. So I was full steam ahead on a directing career. I had a couple episodes of episodics lined up. I was writing. I've got a couple things that are being produced right now. I was actually on set shadowing a show getting ready to direct an episode further down in the season when I got a call."
The show Sarah Wayne Callies was going to direct before 'Council of Dads'
That directing assignment would have returned Callies to the world of The Walking Dead. They might still be able to work it out.
"I don't know yet," Callies said. "It was an episode of Fear the Walking Dead that I was going to be directing and we're going to try and slot that in if I can."
She is still working on other projects
You'll be able to see Sarah Wayne Callies on Council of Dads every week. Returning to acting hasn't made her give up on any of her other projects though.
"I want to be a storyteller, whether it's acting, directing, writing or producing," Callies said. "I'm interested in telling the kinds of stories that I've always wanted to be a part of. I grew up in Hawaii so I grew up around a lot of people who weren't white. I grew up around a lot of different cultural mythologies and religious mythologies. Then I got to Hollywood and I was watching stuff and I was like, 'Where's everybody I know?'"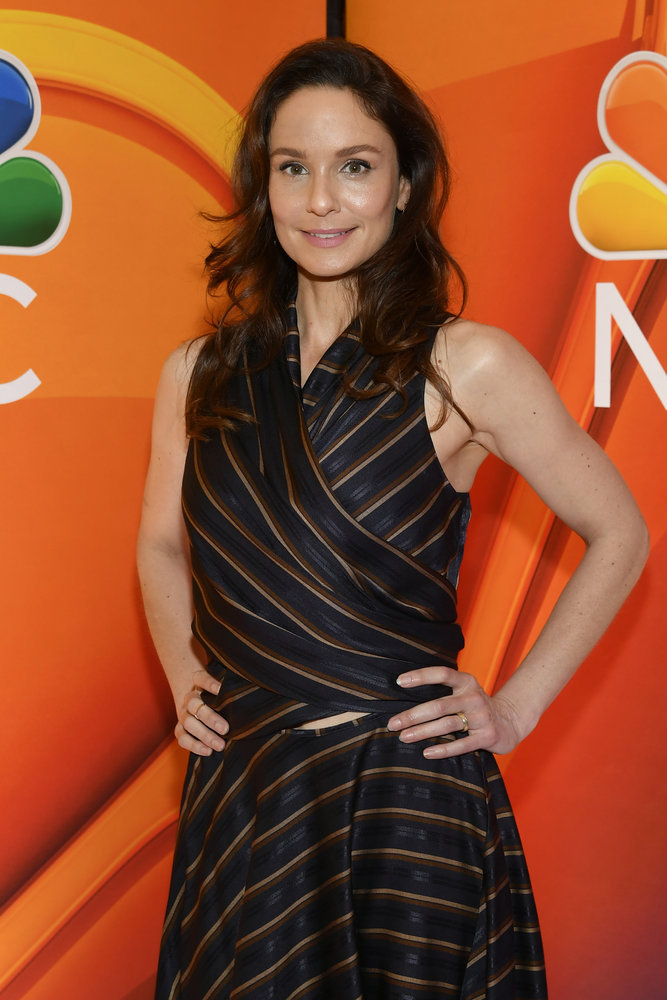 One of Callies' projects is a podcast with a diverse cast.
"It's part of why writing this podcast, the leading women are me, a 16-year-old black girl and a Hawaiian woman who's a Hawaiian activist. That's what I want. If I gotta direct that, that's fine, write it, that's fine, produce it, it's all good. I sold a narrative podcast. It's like a radio drama. So I'm writing that and we just started recording it. Dave Harbour's going to be in it. Jeffrey Dean Morgan's going to be in it. I've got a bunch of my friends and so we've been writing and recording that so I'm staying busy."

Sarah Wayne Callies, Television Critics Association winter press tour, 1/11/2020
What changed her mind about 'Council of Dads'
When Sarah Wayne Callies was prepping to direct Fear the Walking Dead, she was ready to turn down Council of Dads.
"The person who called me said, 'This is the best thing that I've read in a long time. I've never cried reading something like this,'" Callies said. "So I left set and I read it."
The story of Council of Dads hit close to home for Sarah Wayne Callies. She bonded with executive producers Joan Rater and Tony Phelan over the circumstances of their children and the family on the show.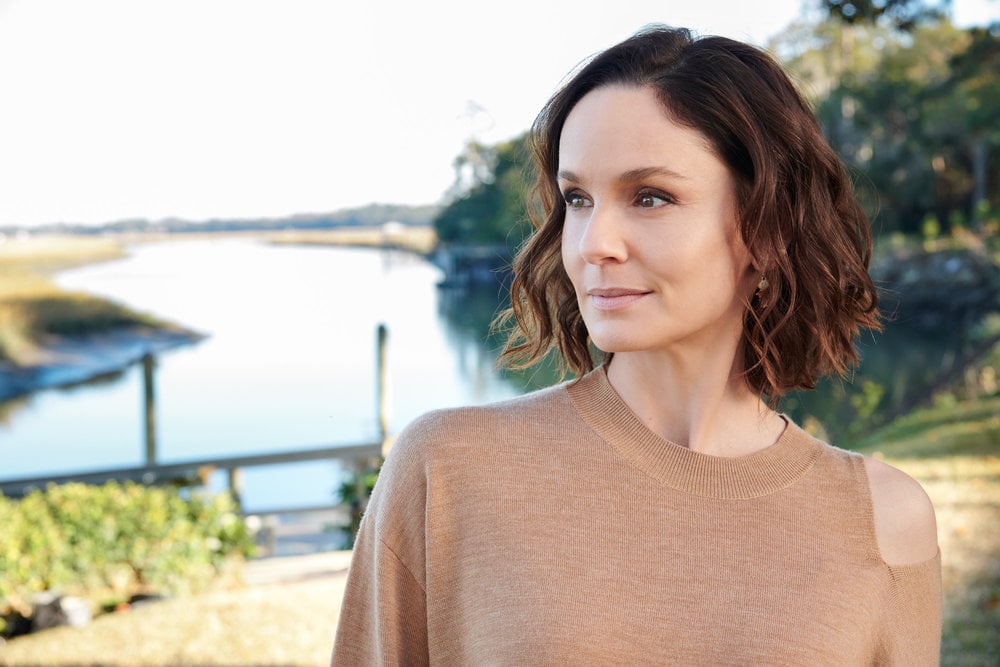 "My son is adopted. It's a transrracial adoption. Joan and I and Tony got on Skype and we were talking about our children and all the weird moments of nursing my black son as a baby in Atlanta and all the things that teaches you about race in America. I realized that they had the sensibility to do this show so brilliantly because they approach life with humor and irony and open hearts. You read the script, you have to do it. you just have to"
Sarah Wayne Callies won't direct 'Council of Dads'
After nearly giving up acting, Sarah Wayne Callies is focused on it again. She isn't planning to direct any episodes of Council of Dads.
"At this moment my acting responsibilities on this show are large enough that I want to focus on those," Callies said. "In my hiatus, if I'm lucky enough for it to be a hiatus, I'm actively looking for projects to direct."
Besides, she never stopped loving acting.
"I love it," Callies said. "I love it. It's the first thing I was ever really good at and forming a community like this means so much to me, but there may be a time when I decide I don't want to have to put on the dress and heels. I want someone else to step up in front of this. Let me just step back and let somebody else do the red carpet."