'The Waltons': CBS Wanted to Fire Ellen Corby After Her Stroke — How She Proved Them Wrong
Ellen Corby was a fixture of The Waltons as grandma Esther Walton. When Corby had a stroke in 1976, she missed a season and a half of the TV show. The show depicted Grandma having aphasia due to the stroke which limited her communication. Corby also had to prove to CBS that she could continue to work, which she did.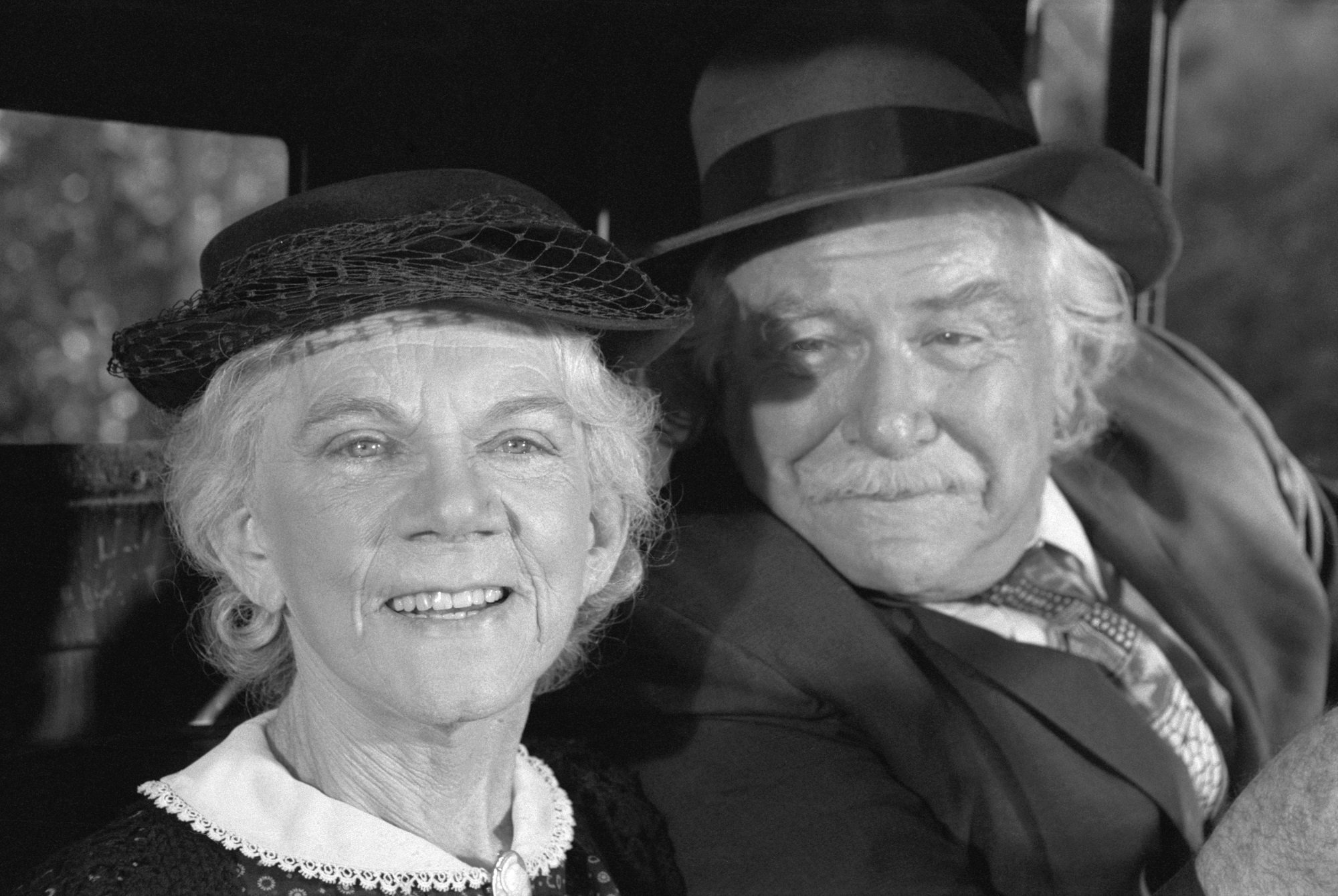 Corby died in 1999 but her costars still remember her to this day. The Waltons cast reunited for Stars in the House to raise money for The Actors Fund. Eric Scott, Kami Cotler, Judy Norton and Michael Learned shared memories of Corby while former production assistant John Dayton spilled the dirt on CBS's plans for her. 
'The Waltons' made a dramatic episode out of Ellen Corby's return 
When Corby returned to The Waltons, the show made a big deal of Grandma returning from the hospital. The whole family greets her. However, that was not the first time the actors had seen Corby.
"You have to remember one thing," Scott said. "Some of us would visit her at her house while she was recouping and stuff. So we had already seen her and spent time with her, but to have her back on set was a gift. We didn't look at it as the fact that she has a severe handicap and she's going to come on TV and she is going to show it in its raw form. She did it so beautifully. Look back at the performances and she got what she wanted out of every scene that she did after that."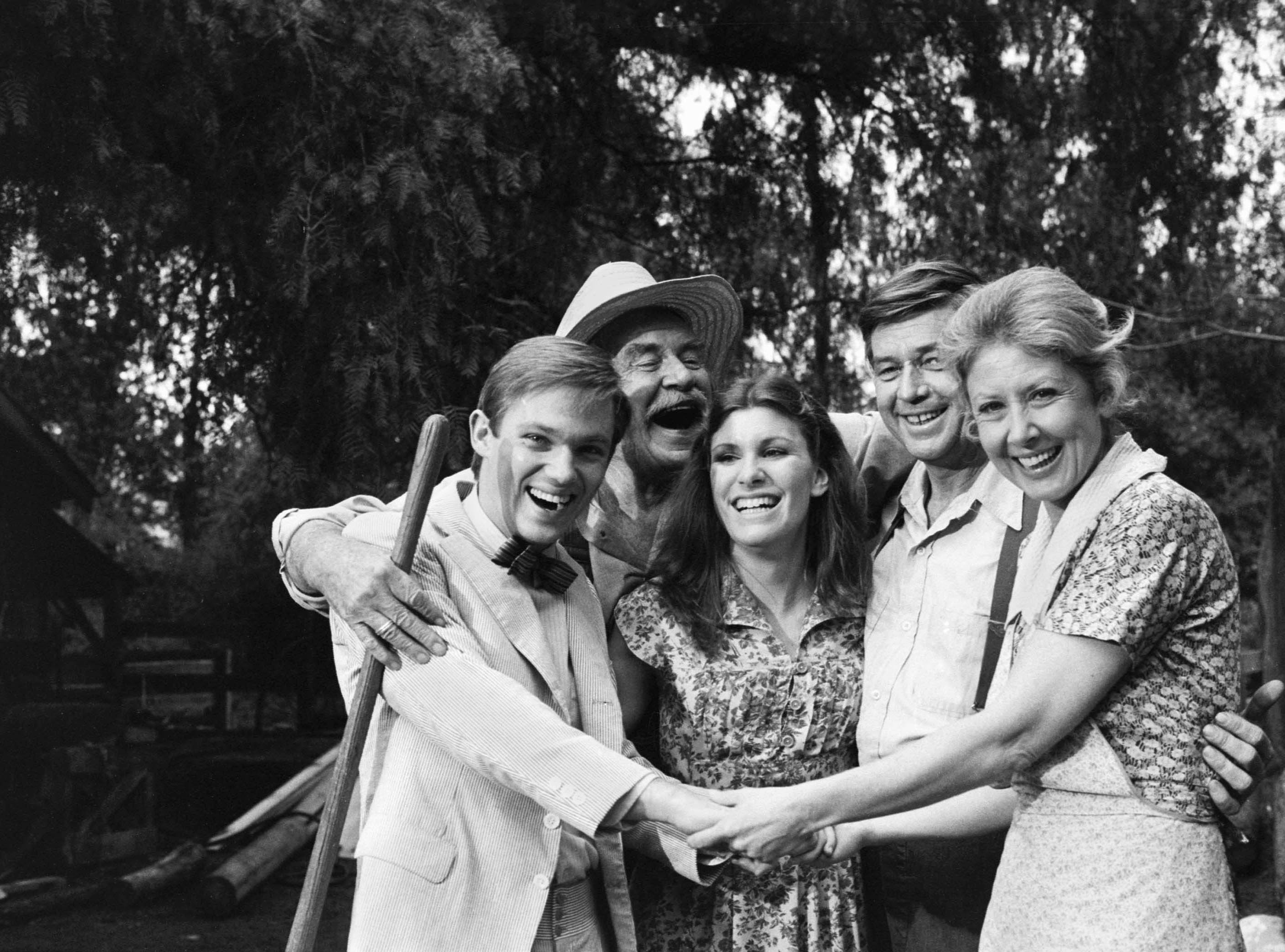 Cotler added that The Waltons' portrayal of Grandma with a stroke was monumental in the landscape of television.
"There was a woman who was writing her Ph.D. about The Waltons and disability where she looked at all the different episodes that featured somebody with a disability," Cotler said. "She said that had really never happened like that before."
The reason CBS considered firing Ellen Corby from 'The Waltons'
Corby had limited speech after her stroke. Dayton said the network considered her condition a hindrance to production until she proved she could hit every cue.
"Can I just say something about CBS now that I don't have to worry about a job," Dayton said. "It was CBS that vacillated on the aphasia. But, it was within the company that the excuse for not bringing her back was that it would take too long. They thought she would not be up to the job and boy were they wrong. Were they ever wrong."
Ellen Corby was more active behind the scenes than Grandma
Episodes of The Waltons portrayed Grandma struggling with her new condition, worrying that The Waltons didn't need her anymore. That was all acting, said Learned.
"She wasn't that way in her life," Learned said. "She struggled but she never felt sorry for herself. I never felt that she was feeling self-pity or any of that. She had a strength of character that was beyond description. We all had fun together actually. Even after she had her disability, we still had a lot of fun. She had a such a great sense of humor. She knew what she wanted and knew how to let people know and she was a wonderful actress."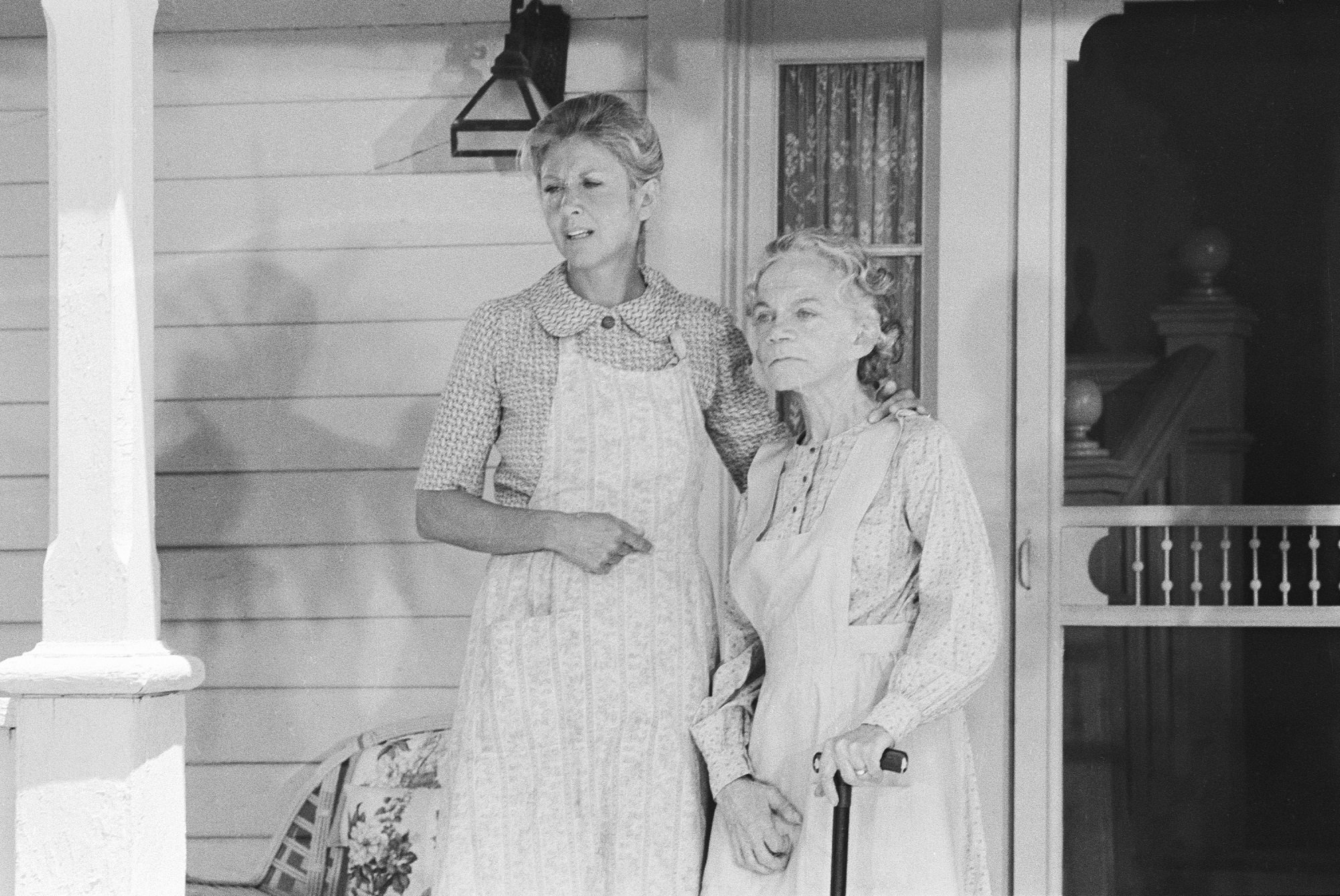 Corby would also entertain the cast behind the scenes. 
"She could sing and play the piano," Learned said. "It was the weirdest thing, and she did, for us between takes. She would sing 'Let Me Call you Sweetheart.' She could sing all verse one, two and three but to try to talk was hard for her."