'The Waltons' Homecoming': Richard Thomas Gave Logan Shroyer 1 Piece of Advice About Playing John Boy
The Waltons are back but they look a little different. The CW movie The Waltons' Homecoming features a new cast as the classic TV family. Logan Shroyer plays John Boy Walton. However, the original John Boy, Richard Thomas, was on hand for The Waltons' Homecoming. Thomas introduces and narrates the film, and he was able to talk with Shroyer before filming began.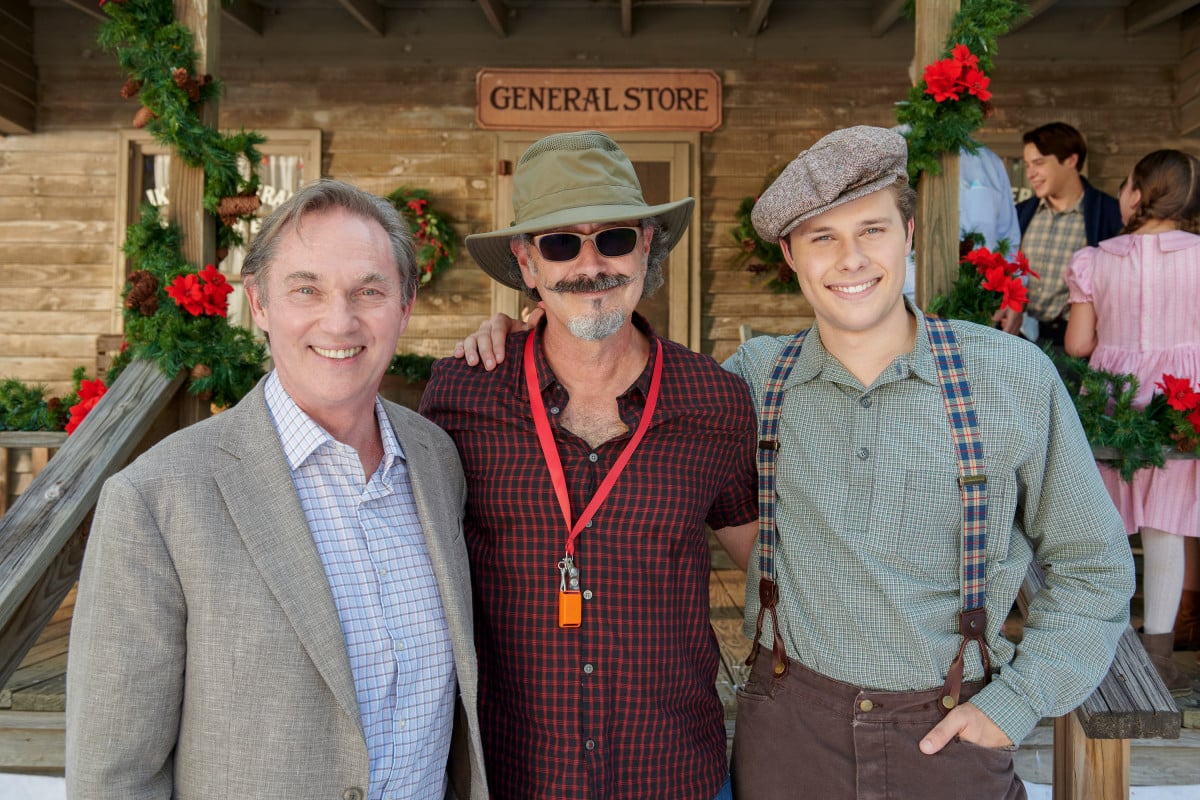 Thomas and Shroyer were part of a Zoom panel for The Waltons' Homecoming on November 10. They discussed their collaboration on the film. The Waltons' Homecoming airs Nov. 28 at 8 p.m. on The CW and we'll have more with the cast and producers here on Showbiz Cheat Sheet. 
Richard Thomas knew Logan Shroyer socially before 'The Waltons' Homecoming'
Playing John Boy wasn't the first time Shroyer and Thomas met. They were family friends long before The Waltons' Homecoming. Shroyer already travels in Hollywood circles as the young Kevin on This Is Us.
"You know, I've known Logan for a few years and he's a very good friend of my grandson Kayden," Thomas said. "We've had dinner together and we got to meet together before he went out and started shooting, what was it about a couple of weeks before, like a week?"
Shroyer confirmed two weeks before filming The Waltons' Homecoming. By the time they got ready to film The Waltons' Homecoming, Thomas gave Shroyer his blessing and  encouraged Shroyer to do his own thing. 
"I mean, I didn't say anything about what he should do," Thomas said. "I just said, 'Have a good time, have fun and make it yours.' And he certainly did."
Logan Shroyer had access to Richard Thomas if he needed him 
Shroyer described his collaboration with Thomas from his perspective. He said Thomas offered an ear should Shroyer ever need it. Plus, since they already knew each other, Shroyer said he felt more comfortable playing Thomas's iconic role. 
"Yeah, he just was amazing," Shroyer said. "I think what you said was, 'I'm here as much or as little as you need,' which was amazing and said, 'Make it your own.' it feels like we're keeping it in the family in a way, which is just such a cool thing."
Thomas agreed with Shroyer's family sentiment. The Waltons are a family, so even if The Waltons' Homecoming needed a new cast to portray them, at least one role stayed in the relative family. 
"I agree," Thomas said. "I'm really lucky that they asked you to do this."
Shroyer was humbled again to hear Thomas say that at The Waltons' Homecoming press conference. 
"Thank you," Shroyer said. "That's a big statement."
Richard Thomas approves Logan Shroyer's John Boy in 'The Waltons' Homecoming'
The Waltons' Homecoming stars Bellamy Young and Ben Lawson as Olivia and John Sr., the roles Michael Learned and Ralph Waite played on the original TV series. In the new film, Olivia and the kids are waiting for John Sr. to return home from work for Christmas. The treacherous winter delays him and causes the family to worry. Thomas had no worries when he saw Shroyer's performance, though.
"I mean, I think it's a beautiful achievement," Thomas said. "I love, love his performance, but I'd be the last person in the world to give advice to another actor about playing a role. Because you can only be yourself and make it yours, and that he's done a beautiful job of it. So, I'm real proud."