The Weeknd Announces Tracklist for New Album 'Dawn FM'
The Weeknd, whose full name is Abel Makkonen Tesfaye, is set to release his fifth studio album on Jan. 7. The album is titled Dawn FM. On Jan. 5, The Weeknd teased the tracklist for his new music, revealing that the album has 16 songs.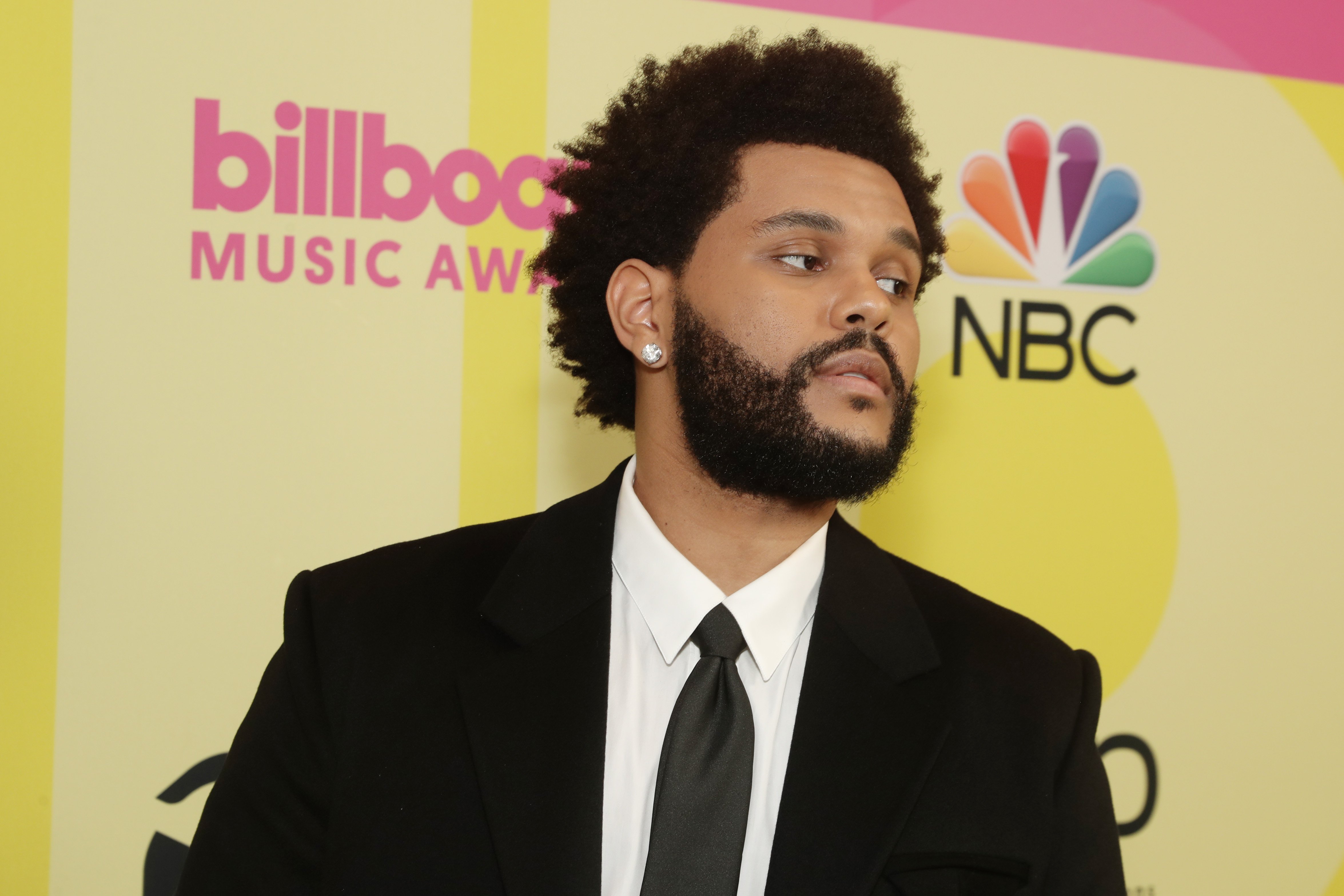 The Weeknd released a trailer for 'Dawn FM'
On Jan. 5, the Weeknd shared multiple sneak peeks for Dawn FM on social media. A trailer for Dawn FM revealed the album's tracklist.
According to the trailer, Dawn FM will have 16 songs:
"Dawn FM"
"Gasoline"
"How Do I Make You Love Me?"
"Take My Breath"
"Sacrifice"
"A Tale by Quincy"
"Out of Time"
"Here We Go…Again"
"Best Friends"
"Is There Someone Else?"
"Starry Eyes"
"Every Angel Is Terrifying"
"Don't Break My Heart"
"I Heard You're Married"
"Less Than Zero"
"Phantom Regret by Jim"
The Weeknd previously released the song "Take My Breath" as a single on Aug. 6, 2021.
Jim Carrey will appear on 'Dawn FM'
Based on the teaser trailer, Dawn FM is expected to feature Quincy Jones, Tyler, the Creator, Lil Wayne, Oneohtrix Point Never, and actor Jim Carrey as collaborators.
After The Weeknd released the first trailer for Dawn FM on Jan. 3, Carrey tweeted, "I listened to Dawn FM with my good friend Abel @theweeknd last night. It was deep and elegant and it danced me around the room. I'm thrilled to play a part in his symphony."
In the tracklist announcement for Dawn FM, a man's voice can be heard at the midway point of the trailer.
The voice, which sounds a lot like Carrey, says, "God knows life is chaos, but he made one thing true: You gotta unwind your mind, train your soul to align, and dance till you find that divine boogaloo."
What we know about The Weeknd's new album
In November 2021, The Weeknd was interviewed by Billboard about his hit song "Blinding Lights," the album After Hours, and his future plans.
In the interview, the singer revealed some details about Dawn FM, saying:
"I started writing the [next] album during the pandemic, which felt like we're all in this scary, unknown territory. And I wanted to make music I thought sounded like going outside — I was obsessed with that feeling. I just felt like I didn't know how to make this album until now. It probably would be too ambitious for me prior. I knew what I liked, but I felt like I didn't have the skill sets to deliver that type of project until now.

Picture the album being like the listener is dead. And they're stuck in this purgatory state, which I always imagined would be like being stuck in traffic waiting to reach the light at the end of the tunnel. And while you're stuck in traffic, they got a radio station playing in the car, with a radio host guiding you to the light and helping you transition to the other side. So it could feel celebratory, could feel bleak, however you want to make it feel, but that's what The Dawn is for me."
Dawn FM will be released on Jan. 7 at midnight EST.