Did The Weeknd Lip Sync the Super Bowl Halftime Show?
Almost all halftime shows are lip-synced, so fans want to know if The Weeknd (Abel Tesfaye) pre-recorded his intimate Super Bowl halftime show? Did that hall of mirrors happen live, or was that pre-recorded, too? Below are all of your answers to your burning questions about The Weeknd's halftime show on Feb. 7, 2021.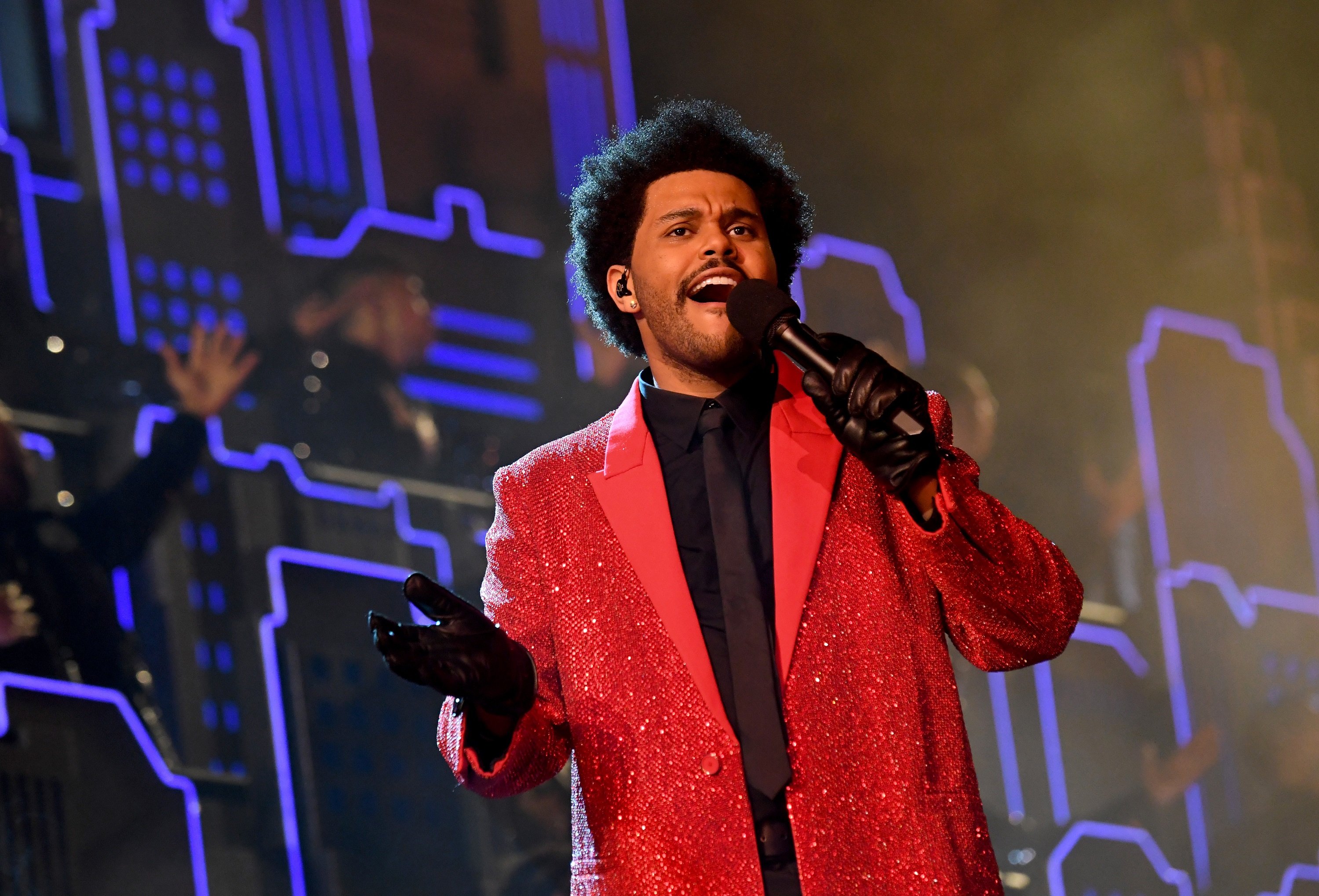 The Weeknd Super Bowl halftime show was not as massive as past years
Leading up to the Weeknd's halftime show, there were many more considerations than in past years. With a global pandemic still wreaking havoc on the United States, there was a cap on how many people could participate in the production. There would be no crowd with cheering fans. Only a small fraction of people worked on the show instead of past years, where a team of thousands rolled out a massive stage.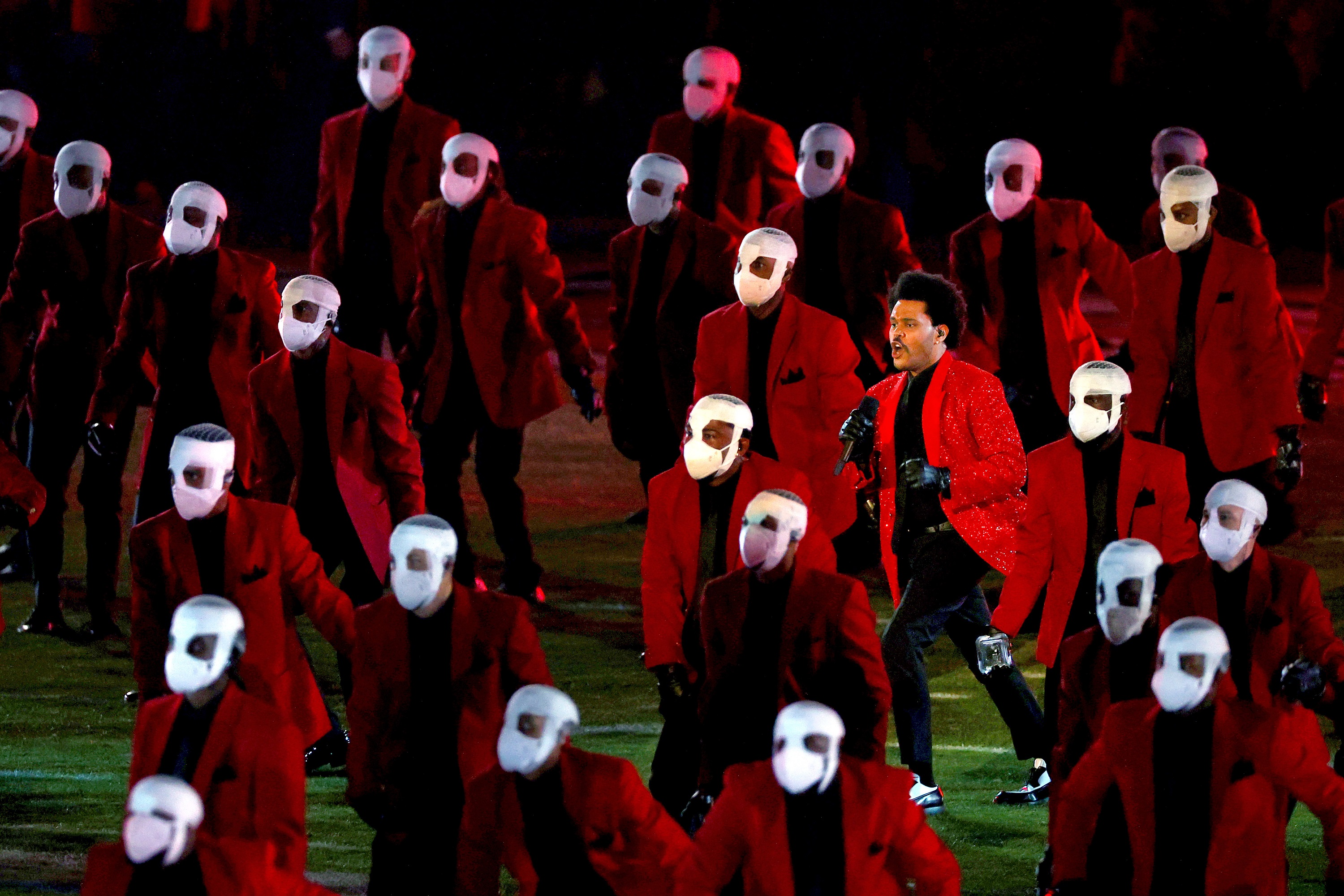 The Weeknd performed his show in the endzone rather than the center of the field. The crew needed thousands of N-95 masks to put on the more subdued show than fans are accustomed to seeing during the Super Bowl.
Across the country, the pandemic shut down most live performances. Other televised performances were pre-taped to follow the coronavirus (COVID-19) safety measures. 
Did The Weeknd lip-sync the halftime show?
Despite the difficulties with this year's halftime show, The Weeknd insisted on putting on a completely live performance. The 30-year-old Canadian pop star is well-known for his theatrical flair during his concerts. However, the pandemic squashed most of those ideas. The Weeknd's concert producer, Jesse Collins, explained why The Weeknd was set on a live show.
"It's all happening in that stadium, in that moment," Collins told Entertainment Tonight. "We're not bouncing off to another stadium and then cutting in like some people have had to do (before). We are fortunate enough in this situation that we are able to do a live, live show."
The Weeknd wanted to cut out the large sets and extraneous props to get back to music basics. He wanted to show fans what makes him unique. So, on Feb. 7, 2021, what viewers saw was a completely live performance from The Weeknd.
The Weeknd Super Bowl songs setlist
The Weeknd was the first Canadian to headline the Super Bowl halftime show. He also was the first to switch up where he performed the show — in the end zone instead of the field. The singer-songwriter began his performance in a convertible, with the city lights behind him. Although there wasn't an elaborately choreographed dance, he did incorporate lights, fog, and fireworks in his performance.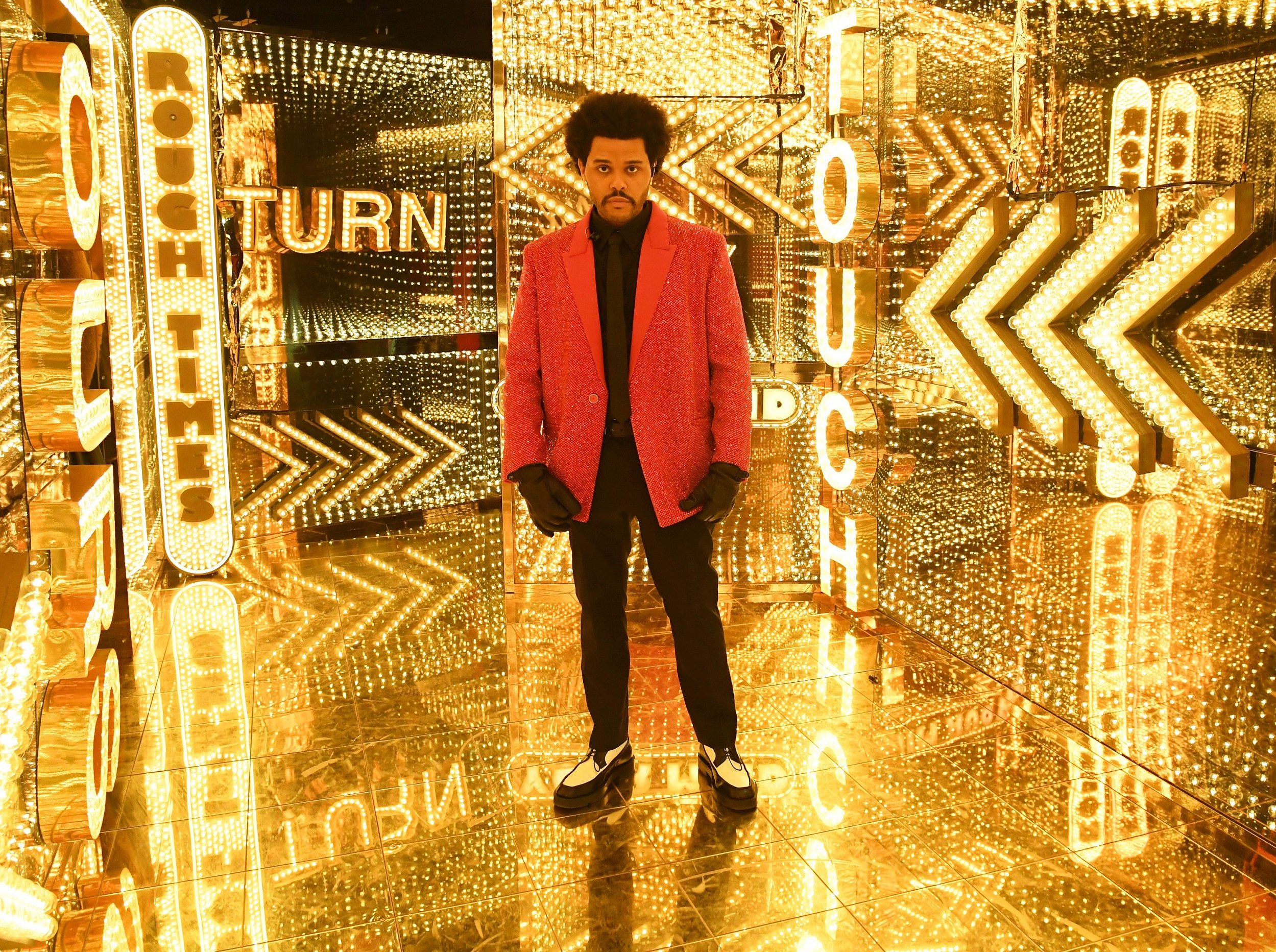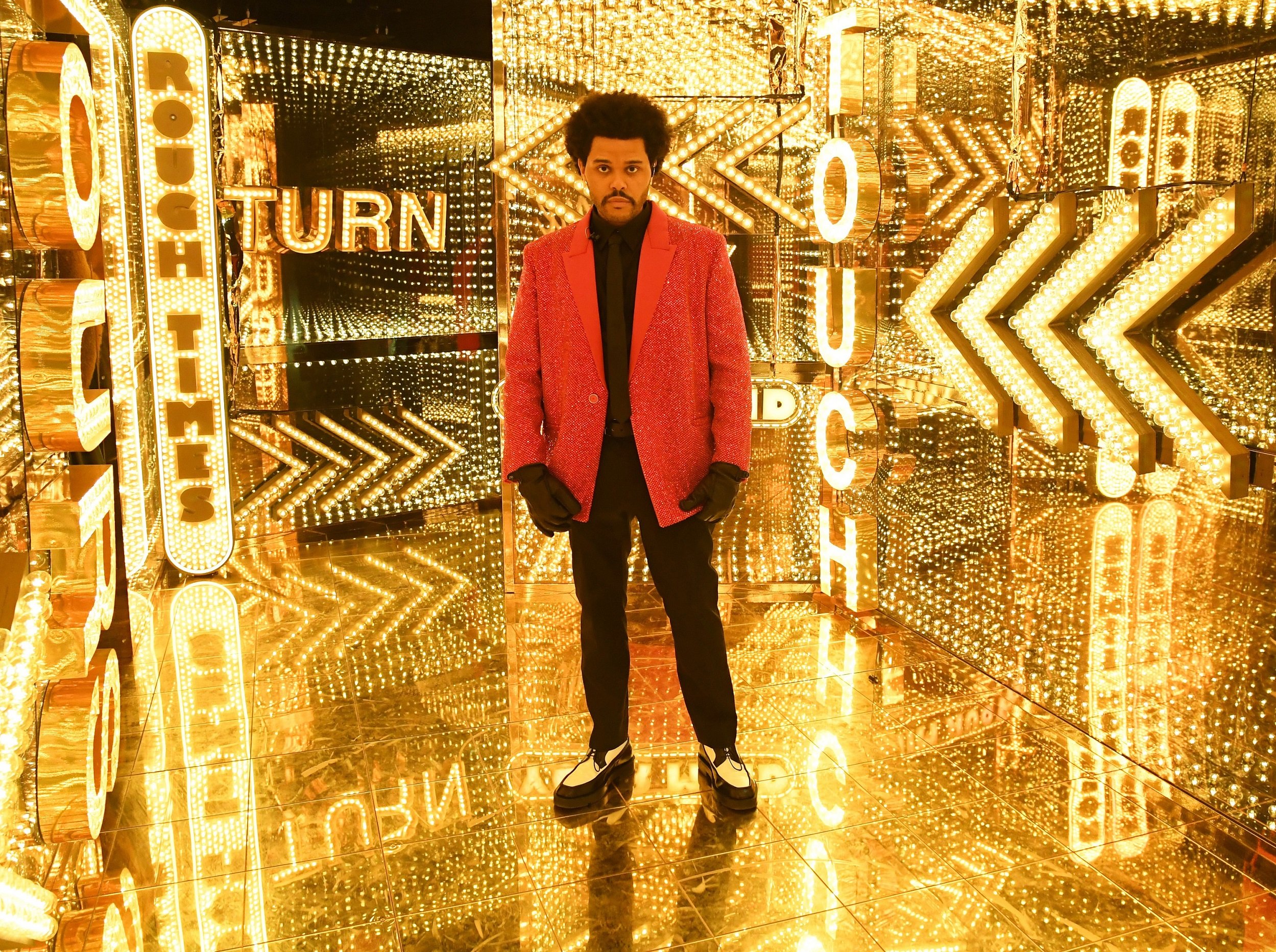 The Weeknd's Super Bowl halftime show song list included the following songs:
"Call Out My Name"
"Starboy"
"The Hills"
"Can't Feel My Face"
"I Feel It Coming"
"Save Your Tears"
"Earned It"
"House of Balloons"
"Blinding Lights"