The Weeknd Responded to Comparisons to Michael Jackson but They Keep Coming
Being compared to Michael Jackson wouldn't be easy for any singer. But it happens a lot to The Weeknd. He previously responded to the comparison and explained why he doesn't like it. He also revealed the meaning behind his Super Bowl costume that also reminded fans of the icon.
Does The Weeknd sound like Michael Jackson?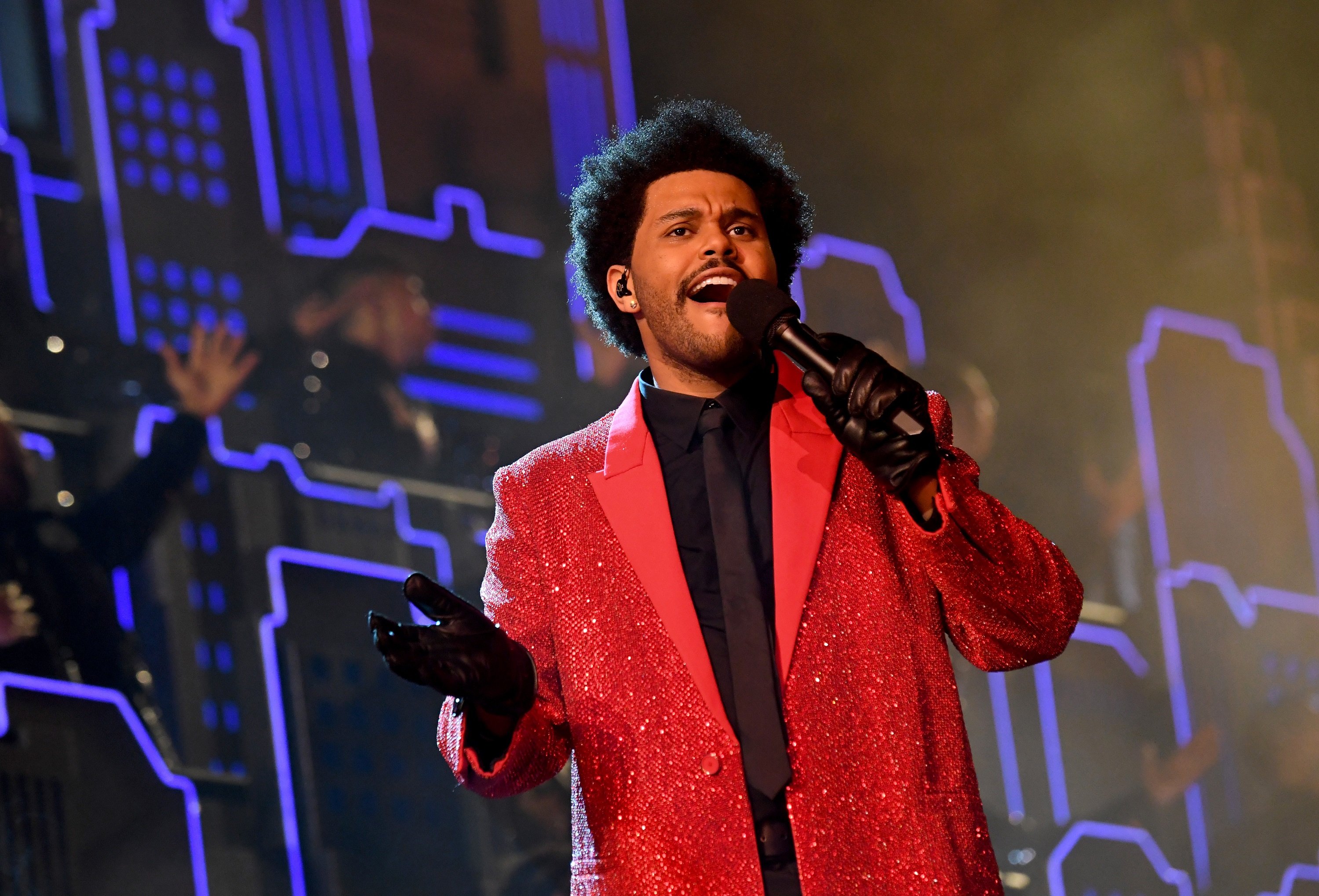 RELATED: Did The Weeknd Get Plastic Surgery?
The Weeknd's music and style has led to some people comparing him to Jackson. He has no problem with talking about how the legend did influence in his own art.
He told Variety that the 1987 song, "Dirty Diana" inspired a lot of his music. Jackson sings about trying to resist temptation for something or someone that won't be good for him.
This theme is often explored in The Weeknd's music. His hit "Can't Feel My Face" is a less subtle dive into drug use. But his follow-up songs have creatively played with storytelling like Jackson's song.
The Weeknd recently performed at the Super Bowl in a red coat and gloves, which again drew comparisons. But this is part of his After Hours, his fourth studio album, costume and he explained the meaning behind his song,"Blinding Lights," which has a similar message to "Dirty Diana". He told Esquire it's about:
How you want to see someone at night, and you're intoxicated, and you're driving to this person and you're just blinded by streetlights, but nothing could stop you from trying to go see that person, because you're so lonely. I don't want to ever promote drunk driving, but that's what the dark undertone is.

The Weekend, Esquire
The Weeknd spoke out against comparisons to Michael Jackson
RELATED: Are The Weeknd and Drake Still Feuding?
Blogs have previously compared the singer to the music legend due to his songs like "The Hills". He addressed this publicly in 2020.
"There was like a backhanded thing [to the comment] that didn't feel genuine," he told Esquire. "It felt like they were setting me up for disaster, I wanted to transcend. I wanted the music to transcend."
After the Super Bowl, fans are still tying the two public figures together. But The Weeknd has made an effort to explain his performance.
The Weeknd said the costumes call out Hollywood celebrity
RELATED: The Weeknd's First Language Isn't English
His backup dancers were seen with bandages over their faces. He explained what those costumes meant along with his character.
"The significance of the entire head bandages is reflecting on the absurd culture of Hollywood celebrity and people manipulating themselves for superficial reasons to please and be validated," he told Variety.
The Weekend then further explained the performance with, "It's all a progression and we watch The Character's storyline hit heightened levels of danger and absurdity as his tale goes on."
It looks like fans are picking up on the influence Jackson had on the newer singer's music. But some of the references in his music and costumes are more commentary on celebrity than trying to replicate it.