The Weeknd Signs New Long-Term Partnership with Universal Music Group
The Weeknd just inked a long term deal with UMG that expands their already strong relationship. The new partnership includes music, video, publish and merchandise.
In an industry where talent can jump ship for different labels and management, music star The Weeknd has stayed loyal to Universal Music Group since 2012. 10 years later, he decided to stay with the label in a new long-term deal broadening their partnership. The terms cover music and video, publishing, and merchandise.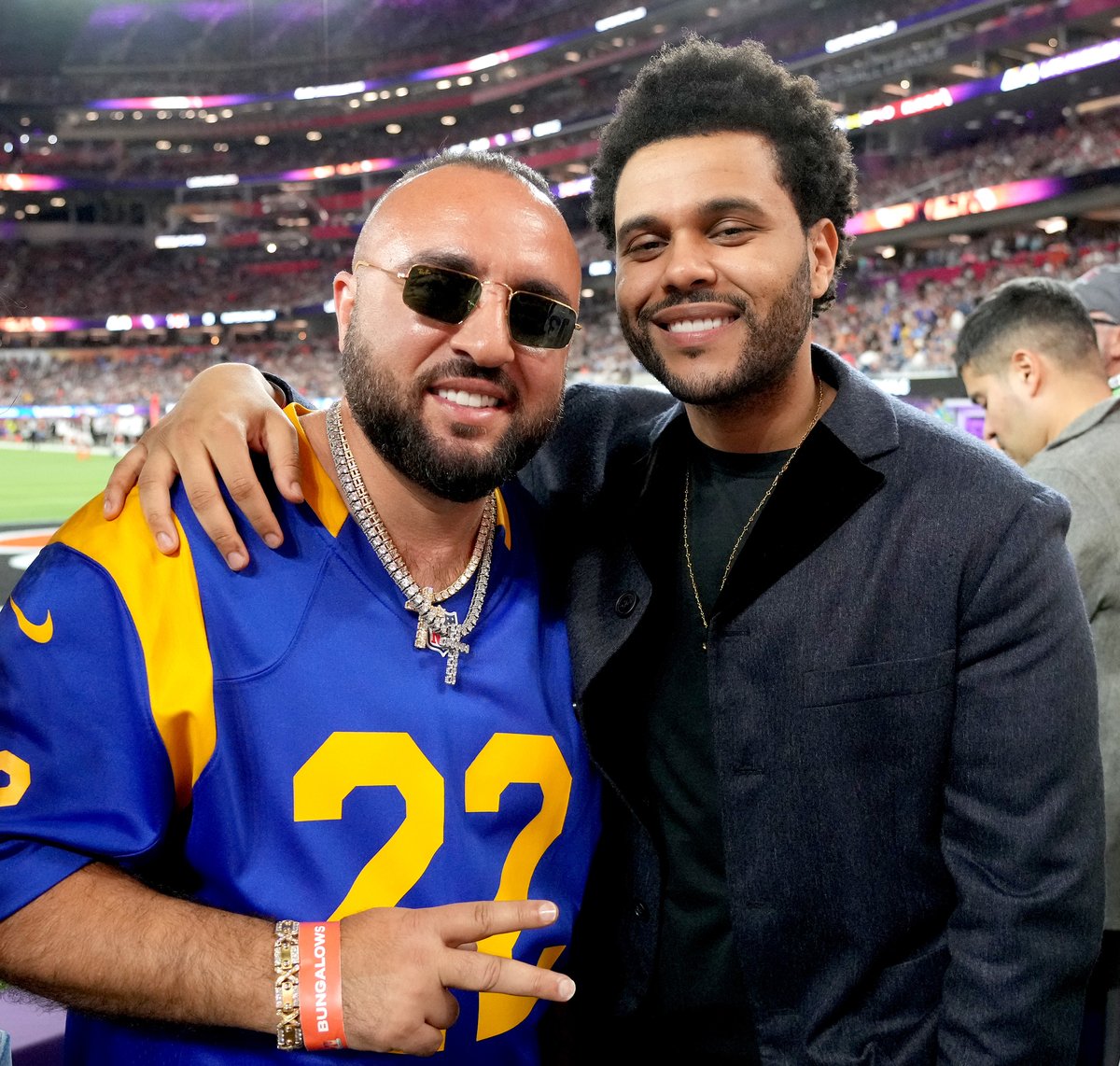 The Weeknd moves publishing to Universal Music Group
For the past decade, the Weeknd's music label has been Republic/Universal Music Group. According to an announcement shared with Variety, they "will remain his label partner for future recorded music releases." The "Save Your Tears" singer will also move his songwriting catalog to Universal in a new long-term deal when his existing publishing deal with Kobalt ends.
"Over the past decade, we have been honored to work so closely with Abel, who has quickly become one of music's most creative and important artists—a once-in-a-generation talent," UMG chairman/CEO Lucian Grainge said in the announcement. 
Grainge referred to The Weeknd's manager Wassim Slaiby, CEO of XO Records and SalXco. "With Sal and the XO team as our incredible partners, we've developed a deep trust and respect that has enabled us to successfully execute Abel's brilliant vision."
Slaiby chimed in, "Over a decade together says it all. Our relationship is built on trust, success, and family values. I am proud and excited to be beside Sir Lucian, Monte, Avery, Jody and the rest of the Universal family building our next decade together."
It's not all good news as The Weeknd's HBO series, 'The Idol' hits a snag
The Weeknd's musical career is on fire. He played the Super Bowl halftime show last year and recently headlined Coachella for the second time. The Canadian singer has sold 75 million albums, won four Grammy Awards, and set a record for the longest-charting song in Billboard history with "Blinding Lights."
Things may not be going so well with a different creative endeavor. A few days ago, Variety reported his HBO series, The Idol, would undergo recasting and reshoots. The show's director Amy Seimetz also left the series. Euphoria's Sam Levinson may take over the director's chair as he's the co-creator and executive producer of the series. 
HBO shared a statement announcing the news, "Idol's' creative team continues to build, refine, and evolve their vision for the show and they have aligned on a new creative direction." The statement continued, "The production will be adjusting its cast and crew accordingly to best serve this new approach to the series. We look forward to sharing more information soon."
'After Hours Til Dawn' stadium tour kicks off in July
In July, The Weeknd's After Hours Til Dawn tour will kick off in Toronto, Canada. The 19-date North American leg sold-out stadiums from MetLife in Newark, NJ. to Sofi Stadium in LA. After the North American leg ends, The Weeknd heads to Italy in October for two dates. 
Doja Cat will serve as the opening act for the North American tour dates. The "Kiss Me More" singer recently made headlines when she threatened to quit music. However,  NME reported she confirmed that she was not leaving the tour.
Her single "Vegas" from Baz Lurhman's upcoming film Elvis will be released on May 6.