The 'Weird' Ringo Song That The Beatles Kept Off the 'Help!' Album
Before going with 'Act Naturally,' Ringo tried another song for The Beatles' 'Help!' album. But his bandmates quickly lost interest in this 'weird' track.
From early on in the run of The Beatles, the group set aside songs on albums (and in live shows) for drummer Ringo Starr to sing. Whether he got a Lennon-McCartney original or chose a cover he wanted to do, Ringo typically got his time in the spotlight.
That tradition continued on the Help! album, which was the soundtrack to the 1965 Beatles movie of the same name. Along with 10 Lennon-McCartney originals and two songs by George Harrison, Ringo sang "Act Naturally," one of two cover tracks on Help!
For this album, The Beatles waited until the final day of the Help! sessions to record Ringo's song. But they hadn't planned it that way. In February '65, on a day they recorded "You've Got to Hide Your Love Away," the Fab Four took a first crack at Ringo's song.
However, the session turned out so poorly that they abandoned the track on the same day. Looking back, George called it "the most weird song" and couldn't even remember playing it. And he wasn't surprised they scrapped it indefinitely.
Ringo's 'Help!' song was originally the lackluster 'If You've Got Trouble'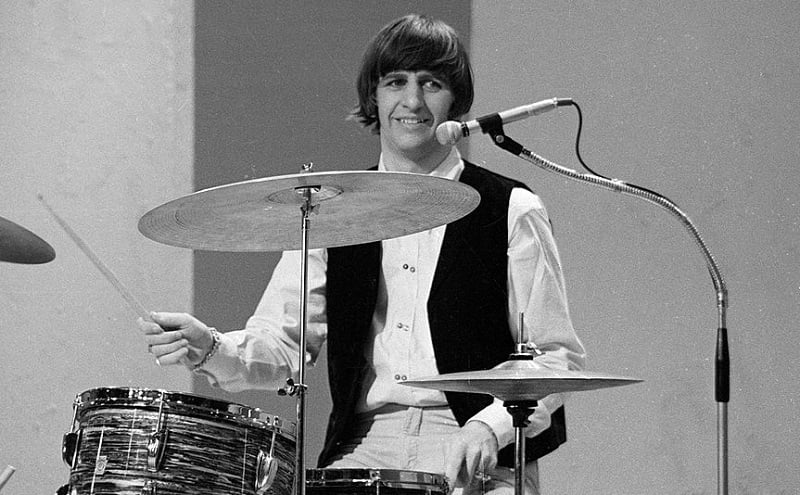 During the making of the Beatles Anthology project, the three surviving band members allowed several volumes of unreleased music to go out for the first time. And on one of the discs was a version of Ringo singing "If You've Got Trouble."
According to Ringo, producer George Martin found it in the vaults at EMI around that time and prepped it for release. The song, apparently tossed off by John Lennon and Paul McCartney during that hectic time, was far from the best of The Beatles (even for a Ringo track).
Though it starts out with a burst of fine Ringo drum work (and heavy guitar), "If You've Got Trouble" starts going downhill as soon as you hear the lyrics. "If you've got trouble, then you've got less trouble than me," Ringo sings at the start. That bizarre line doesn't bode well.
It doesn't really improve from there, either. "And don't think it's funny / When you ask for money / For things," Ringo sings in a later verse. But, just when you think it can't get worse, George plays his guitar solo.
George Harrison ridiculed the 'naffest' song's 'stupid words'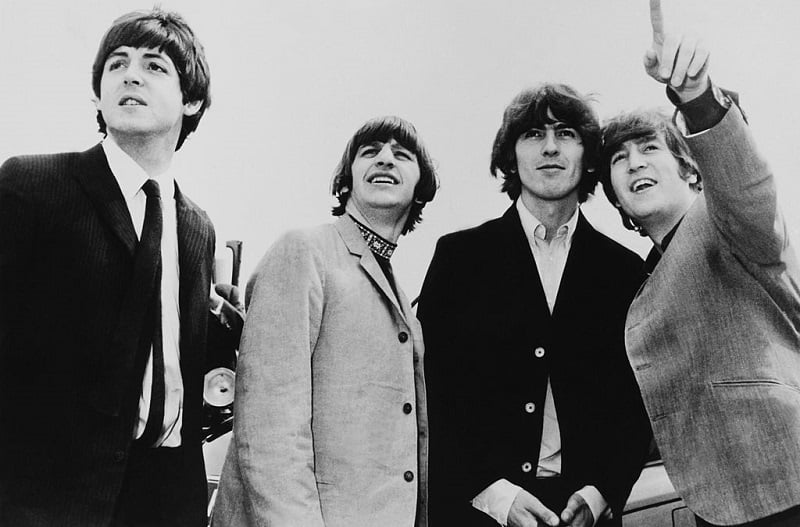 After the sixth verse, Ringo seems to be calling out for a lifeline. "Oh, rock on, anybody!" he cries. At that point (1:35), George enters the mix with a guitar solo that goes from OK to awful in a matter of seconds. (Around 1:50, you can picture George Martin cringing in the control room.)
Apparently, The Beatles agreed to give up on this song almost as soon as they had a finished take. In Anthology, George Harrison said he'd forgotten it existed. "We've just come across ['If You've Got Trouble']," George said. "I've no recollection of ever recording it."
While George couldn't have been pleased with his crack at the guitar solo, he thought it had bigger problems. "It's the most weird song… It's got stupid words and is the naffest song," he said. "No wonder it didn't make it onto anything."