The Weirdest Things About Mark Zuckerberg's Marriage
They say no two marriages are alike and celebrities usually have the strangest ones of all. Though it's not always true, it seems that the more money someone has, the more likely they are to have weird habits in their relationships. Not that there's anything wrong with that.
Billionaire Facebook founder Mark Zuckerberg tied the knot with longtime love Priscilla Chan on May 19, 2012. This pair seems perfectly happy together, but they do have a few interesting tidbits from their past that some people find strange.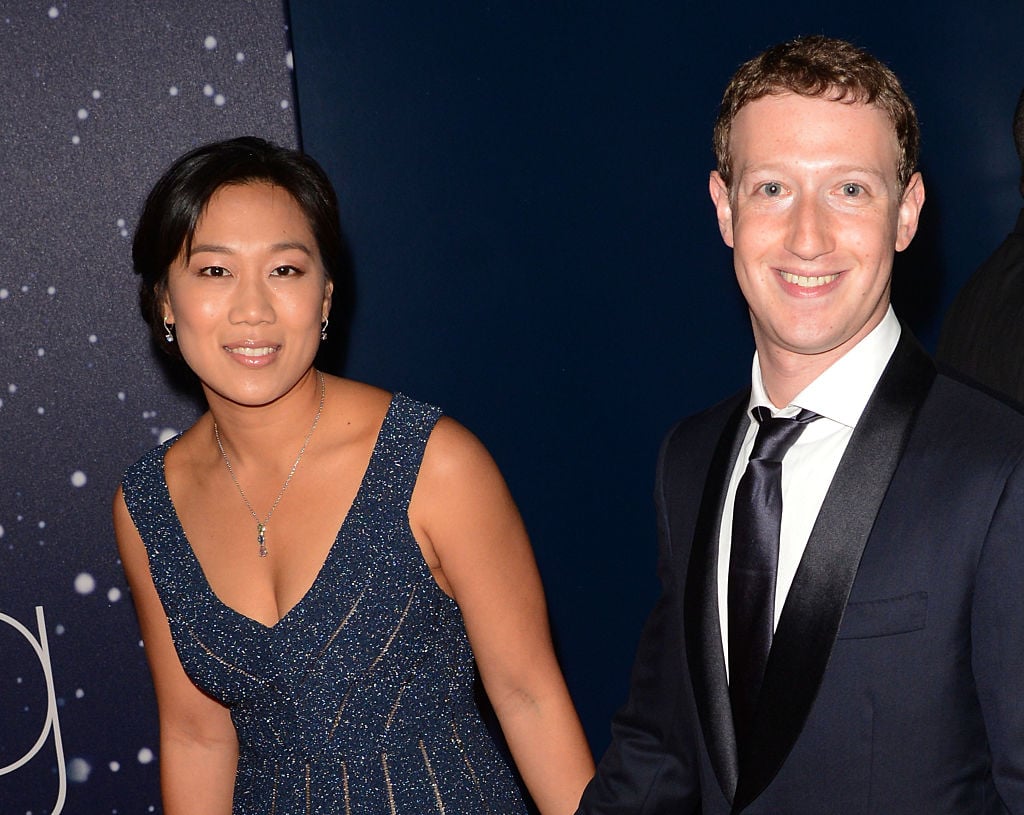 They bonded over nerdy humor
Zuckerberg first met Chan while the two were students at Harvard University. The story goes that while waiting in line to use the bathroom at a frat party, Chan noticed and appreciated Zuckerberg's sense of humor.
As Chan told The New Yorker (via Nicki Swift), "I remember he had these beer glasses that said 'pound include beer dot H.' It's a tag for C++. It's like college humor but with a nerdy, computer-science appeal."
She may have been pleased with his humor, but Zuckerberg's work ethic was another story. "On our first date, he told me that he'd rather go on a date with me than finish his take-home midterm," Chan said during an interview with Today. "The type-A first child in me was appalled."
Also, the date almost didn't happen due to Zuckerberg's wild ways. "I'm going to get kicked out in three days, so we need to go on a date quickly," he supposedly said to her at their first meeting.
Zuckerberg and Chan had the weirdest prenuptial agreement
Most millionaires and billionaires come up with some kind of written document prior to marriage that lays out what will happen if they split. But Zuckerberg and Chan's prenuptial agreement was slightly bizarre.
Before tying the knot, Zuckerberg formally promised to take Chan on a date a minimum of one time per week and "spend 100 minutes of alone time each week with her outside the office or apartment."
Their wedding was super casual
Though these billionaires could have easily afforded an over-the-top wedding celebration, they took the opposite route and had a simple backyard wedding. Zuckerberg didn't wear his signature hoodie at least, but fans were surprised by how relaxed the whole thing was.
For starters, Chan's engagement ring only cost $25,000, which sounds like a lot but really isn't for a billionaire like Zuckerberg. They catered the event with food from local restaurants while Green Day frontman Billie Joe Armstrong performed for free. It sounds like a real bargain no matter how you look at it.
Also, the wedding was a total surprise for guests and strangely coincided with Facebook's IPO (Initial Public Offering), which industry experts found very odd.
Zuckerberg made a special "sleep box" for his wife
It's obvious that Zuckerberg and Chan have a loving relationship. Zuckerberg even built his wife a "sleep box" with a soft golden glow to help her get better sleep at night when he noticed the busy mom-of-two kept waking up in the night to check on the kids.
It's actually quite romantic when you think about it!
Zuckerberg asked Chan some strange things while she was in labor
They say men don't fully understand what women go through while giving birth, but Zuckerberg's apparent comments while Chan was delivering their baby are especially bizarre.
As Chan was giving birth to the couple's daughter Max in 2015, the couple was simultaneously launching their charity, the Chan Zuckerberg Initiative. But instead of focusing on his child's arrival, Zuckerberg was obsessed with their business instead.
"I was in the hospital, in active labor, and Mark has a copy of the letter he wanted me to look at. 'Does this make sense? Should I move this paragraph up?'" she told Medium (via Nicki Swift). "And I said  —  'Honey, we're done. The baby is here. The letter is complete.'"
Their relationship works for them
They may have some strange habits, but ultimately these two appear to have a healthy, supportive relationship. "We try to stick pretty close to what our goals are and what we believe and what we enjoy doing in life—just simple things," Chan said.