'The West Wing': Aaron Sorkin's 385 Page 'The American President' Script Was Pieced Into a Pilot
No matter what Aaron Sorkin does from here on out, he will mostly be remembered as The West Wing creator. Despite several other high profile series, plays, and films, The West Wing remains a cultural touchstone years after it went off the air. However, at its onset, the series was a spiritual successor to Sorkin's The American President, a film whose script eventually gave way to his quintessential work of political fiction.
Aaron Sorkin is considered to be a triple threat
Sorkin got his start as a playwright when he was trying to break through as an entertainer in New York City. However, after discovering a passion for playwriting, Sorkin's career was never the same.
He started out writing at Syracuse University, but by 1988 he made his name in the big leagues. His third play, A Few Good Men, would change his life forever.
Sorkin became a triple-threat, writing for television, film, and stage — all of which brought him similar acclaim. However, while A Few Good Men's film adaptation got Sorkin a fair amount of success, awards, and accolades, The West Wing made him a household name in ways that many playwrights and screenwriters could never dream of. Sorkin's natural, snappy dialogue combined with the proper balance of theatricality and grounded balance made him one of Hollywood's most sought-after writers.
After The West Wing ended in 2006, Sorkin tried to recreate his past glory with Studio 60 on the Sunset Strip, which lasted only one season, and the Newsroom, which brought him decent, albeit far less robust, acclaim. However, Sorkin got a resurgence after writing the hit films The Social Network, Moneyball, and Steve Jobs.
Now, he's gotten into directing, stepping into that chair with his last two scripts for Molly's Game and The Trial of the Chicago 7. To many, however, The West Wing.
'The West Wing' has a strong legacy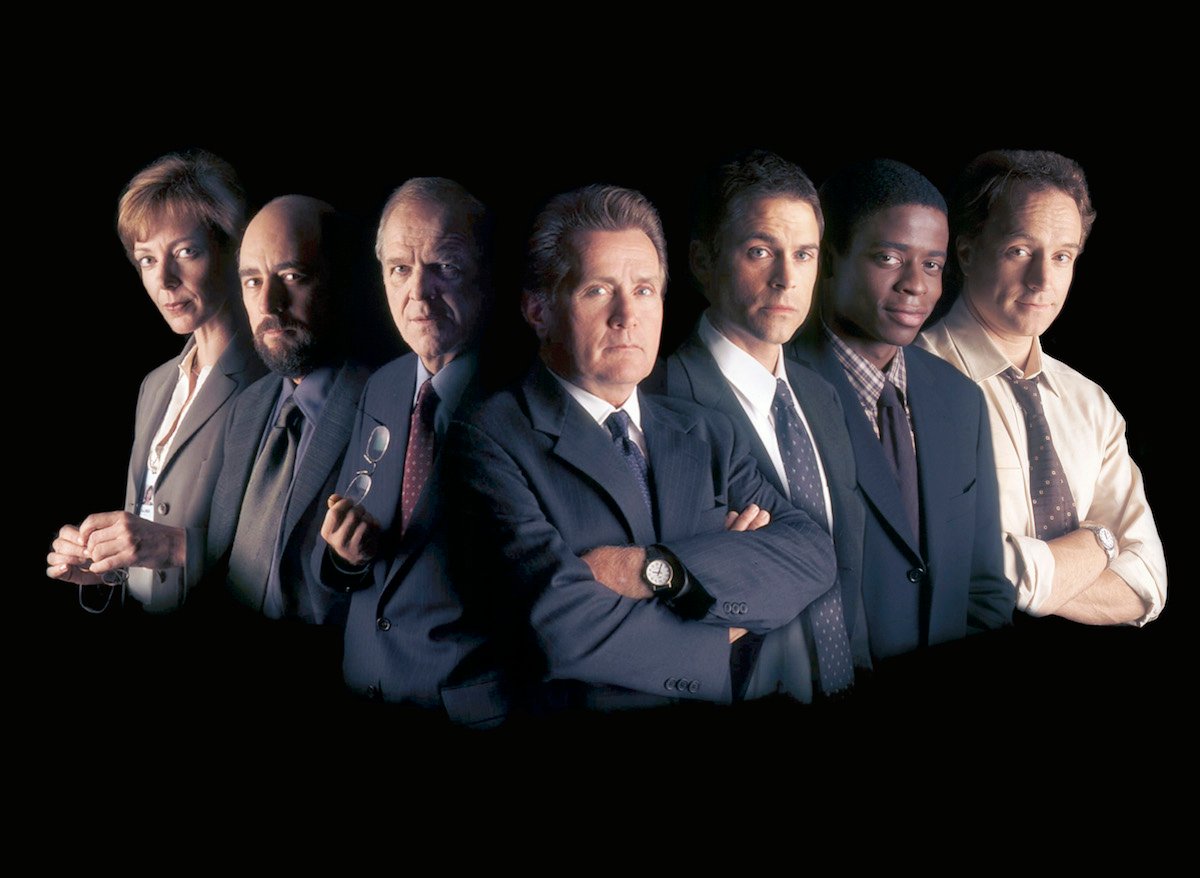 RELATED: 'The West Wing': NBC Gave Show Creators Strange Edits That They Thankfully Rejected
One of the early adopters of a cinematic style on television, The West Wing was a different type of political drama. While the show focused heavily on Martin Sheen's President Jed Bartlet, it was just as much about the people around him.
Thanks to an all-star class, including Sheen, Allison Janney, Rob Lowe, Bradley Whitford, Dule Hill, and Stockard Channing, the show was a massive hit. Those who were already stars got a second wind in their sail and those who didn't quickly become household names.
The show focused not only on the politics behind the Bartlett presidency but also on the human drama underneath. To this day, the show's legacy is as strong as it ever was.
For four of its seven years on air, Sorkin was the lifeblood behind the show. His ability to tap into the human nature that made the project work was what made those first four years special. However, the show could be viewed as a happy accident that came from another Sorkin script.
How Aaron Sorkin wrote 'The West Wing'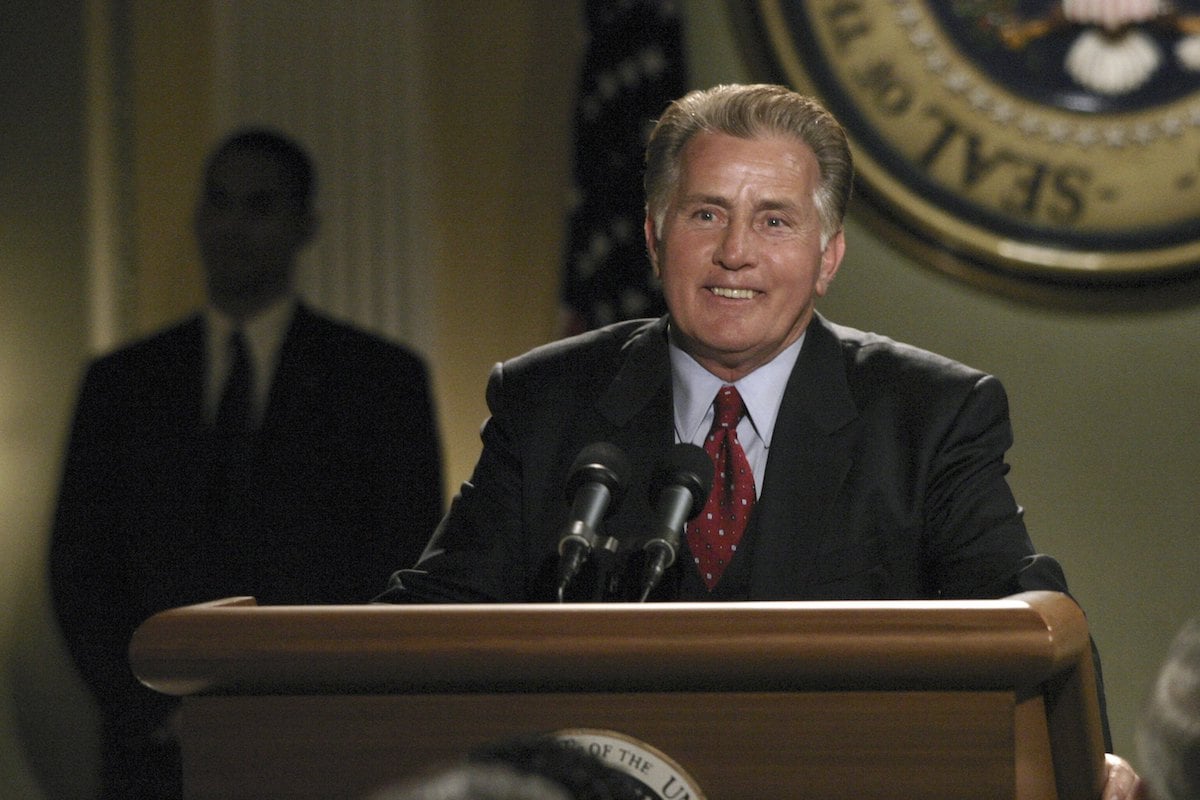 Sorkin reportedly was asked to meet with producer John Wells, of ER fame. Sorkin agreed to the meeting even though he reportedly had no interest in television.
"The next day I walked into the restaurant and immediately saw this wasn't what I thought it was going to be," Sorkin told Empire. "This wasn't just a 'hello, how are you?' meeting, because John was sitting with a couple of agents and studio executives from Warner Bros. Right after I sat down, he said, 'So what do you want to do?' And instead of saying, 'I think there's been a misunderstanding, I don't have an idea for a television series,' which would've been honest, I said 'I want to do a television series about senior staffers at the White House.' He said, 'Okay, you got a deal.'"
As for the script, he had a head start. "If I'm writing a script, really 90 percent of it would be just walking around, climbing the walls, just trying to put the idea together. Then the final 10 percent would be writing it," Sorkin added to Empire. "Fortunately I had written a very long first draft of The American President: about 385 pages, when what you want is 130 or 140. So there were these tiny shards of ideas and one of them, about Cuban refugees, I was able to spin into a pilot."
Sorkin is notoriously one of the hardest-working writers in the industry. While he was writing The West Wing, he was also writing a show called Sports Night. To understand The West Wing, one has to know how Sorkin works. He is a man with big ideas that sometimes can't be contained. Sorkin explained his work with the LA Times.
"I was the kind of addict who was functional–I was actually writing good material," he says. "But I didn't see people or talk to people. I'd fax my pages over to Rob at 7 a.m. and after we'd talked about it, I'd close the curtains and start writing again."
This is why the original script was nearly 400 pages long, and it helps explain why The American President, which is a pro-government movie about a strong-willed president who wants to do what is right for the country, has so much in common with The West Wing. Sorkin used those ideas that he was forced to cut out of the original script and made them into a pilot, series, and television legacy.