'The White Lotus' Director Calls Sydney Sweeney 'A Little Scene Stealer'
Sydney Sweeney's star is definitely on the rise. She managed to steal scenes while she was portraying Olivia Mossbacher on 'The White Lotus'.
Sydney Sweeney has been garnering no small amount of attention in the past few years. She's stacked her impressive resume with roles on wildly popular shows like The Handmaid's Tale, Sharp Objects, and Euphoria. But it was her role on The White Lotus that made critics really sit up and take notice.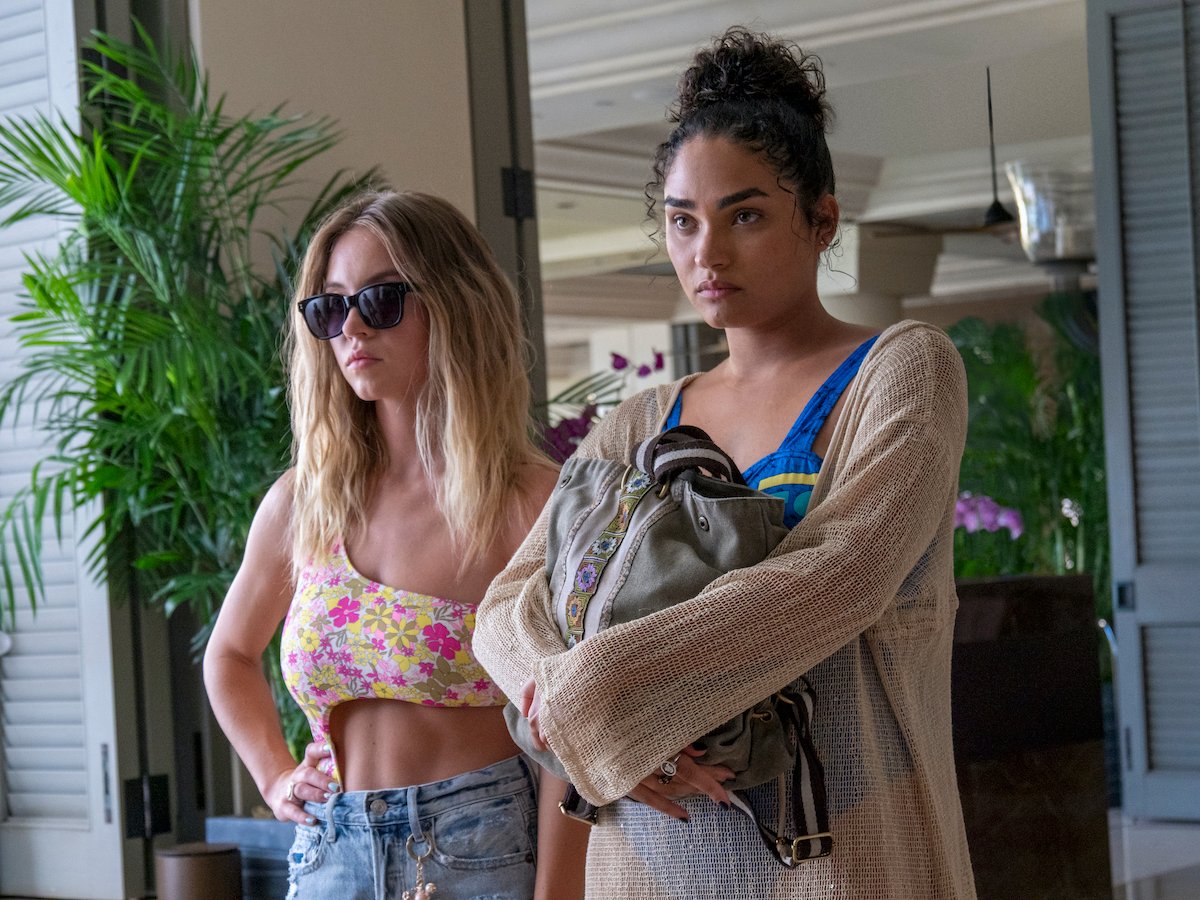 What role does Sydney Sweeney play in 'The White Lotus' cast?
In The White Lotus, Sweeney plays the acerbic college sophomore, Olivia Mossbacher. Capable of destroying a person's self-esteem with one withering glare, Olivia was dubbed one of the scariest girls on TV by the New York Times. Sweeney's deadpan portrayal of Olivia certainly made her a buzzy character in the hit HBO series.
Despite her performance, Sweeney was actually really nervous about her role in The White Lotus. Though the Everything Sucks! star has been acting for well over a decade, playing Olivia marked her first foray into comedy. Sweeney was understandably nervous about getting the role right, especially since she was surrounded by comedy legends like Molly Shannon and Jennifer Coolidge.
Mike White gushes about Sweeney's star power
It turns out that Sweeney had no reason to be nervous. The White Lotus creator, Mike White, admits that Sweeney more than held her own while filming. In fact, he feels that Sweeney's performance was so strong that she managed to pull focus at times. In an interview with The Washington Post, White got candid about the actor's screen presence.
"Your eyes are drawn to her," White revealed about Sweeney in The White Lotus. "She doesn't have to do a lot to bring you in. And it was something that I didn't even really realize [until] we were editing: There's just something about her. She's a little scene-stealer. She just has that thing that makes someone a star."
Sweeney stole scenes in 'The White Lotus'
One moment, in particular, where Sweeney's talents stood out to White was when Olivia was comforting her dad, Mark. After finding out that Mark's dad actually died from AIDS rather than Cancer and thus might've have sexual relationships wth men, Olivia offers faux comfort to Mark. "He could've still been butch, Dad," Olivia croons.
"The way she landed those lines," White revealed of the aforementioned scene. "This valley girl slash intellectual slash little nymphet, it was like: Oh, my God, this girl is going to steal this episode." Funnily enough, it was Sweeney's inherited magnetism (coupled with her talent) that helped her get cast in The White Lotus to begin with. In a separate interview with Palm Springs Life, White explained how Sweeeny managed to win the role of Olivia over other actors.
White feels that the 'Euphoria' actor is very magnetic
"She has this feral cat quality," The White Lotus director revealed about Sweeney. "There's a magnetism about her that's hard to — having done this awhile — put into words. We actually auditioned a bunch of actors, many of whom were maybe more right for the part, but there was something about Sydney that stuck in my mind. I just want to watch her. She's so surprising."