'The White Lotus': Haley Lu Richardson Admits to Ruining Some Takes While Filming
The second season of The White Lotus recently aired its last episode on HBO. The series has been around since 2021 and has gained a following with its unique and interesting storytelling. Haley Lu Richardson plays Portia, Tanya's (Jennifer Coolidge) assistant, and she recently admitted to running some takes while filming.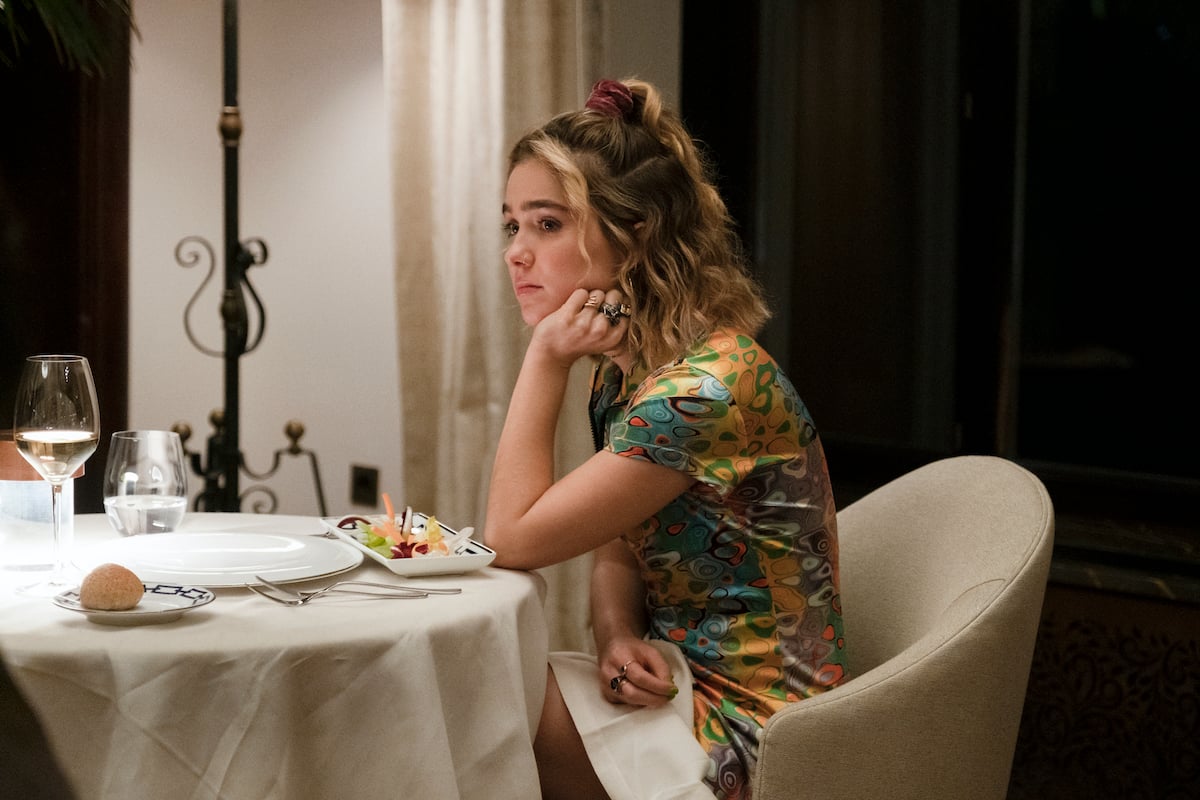 Haley Lu Richardson was star-struck by Jennifer Coolidge
Jennifer Coolidge is one of the only two actors to reprise their roles for the second season of The White Lotus. Coolidge plays Tanya McQuoid-Hunt, a wealthy heiress who meets her husband Greg on vacation while in Hawaii, and they get married immediately after.
In the second season, Tanya brings her assistant Portia on vacation, much to Greg's chagrin. Tanya doesn't seem to realize she is awful to Portia and constantly wants Portia to be at her beck and call. While the employer and employee don't have a good relationship, the actors who played the characters got along well.
In a recent interview with Vogue, Richardson shared her experience working with Coolidge, gushing about the actor. "I just got to work with Jennifer Coolidge, you guys," she said.
"She is an icon, like she is actually an icon and I got to work in scenes with her. I literally got to sit across from her while she was doing her thing, being an icon and observe and like see how chaotic she is in all of the best ways."
In an interview with Jennifer Hudson on her eponymous show, Richardson said she had a lot of fun working with Coolidge, describing her as "the most unique person I've ever met," saying, "[She's] kind of everything you would want her to be."
Haley Lu Richardson said she ruined some takes by laughing
Richardson told Vogue that working with Coolidge made it difficult for her to film her scenes with a straight face. "All my real responsibility was not laughing and ruining takes," Richardson said before revealing that she did ruin takes.
In the interview with Hudson, Richardson narrated her time on the set, saying, "Over the shoulder, they do all these different shoots when you're filming something, and there's so many times where it's like over my shoulder on Jennifer."
"My character is so reactionary to her, and she's going off on all these tangents. She's doing all this stuff. She's so chaotic in this genius way, and I'm just trying everything I can to not laugh or not ruin the shot by moving my shoulders," Richardson added.
The actor said she had a tough time not getting in the way of what Coolidge was doing, saying, "It's really hard when you're trying not to laugh; you're trying to be serious. You're trying to stay in character. You're like squeezing; you're like still, so you're not ruining this amazing thing she's doing."
Haley Lu Richardson had a few embarrassing moments on set
Richardson revealed in both interviews that the constant laughter caused her to pee. "We were filming randomly. It was really cold, but it was supposed to look like summer. So I was doing all this, and I peed myself a couple of times," the actor told Hudson.
She clarified that she wasn't making it up, saying, "I'm not just saying that to be a story. It was literally like a tablespoon of pee. Like I had to go to the bathroom after."
Richardson also shared on her Instagram story another embarrassing tale while filming with Leo Woodall, who played Jack, one of her character's love interests. "You are so effortless and so gosh darn good! I'm truly sorry I accidentally burped in your mouth during that one kissing scene," Richardson wrote.