'The Wilds': Are Mia Healey and Erana James Dating in Real Life?
Toni (Erana James) and Shelby (Mia Healey) are seen falling for each other on The Wilds. But fans might wonder if the actors are also dating in real life. This is what the stars of the Amazon Prime Video show said about their connection in real life.
Shelby and Toni get together on 'The Wilds'
RELATED: 'The Wilds': Why Gretchen Klein Looks So Familiar
Shelby and Toni had a rocky start in the first season of The Wilds. Toni didn't like Shelby, and Shelby later revealed her homophobic views.
But fans later learned Shelby has kissed a girl before and it was revealed to her parents. Her father told her she would be alone if she wasn't straight. So it scared her.
On the island, Shelby and Toni were able to work things out and they fall for each other. The season ended with it being unclear if they're still together after they leave the island.
We know a lot more happens to the girls before they're taken to the bunker. But we'll have to wait for next season to find out more.
Mia Healey and Erana James answer if they're dating
RELATED: Sorry, But 'Fleabag' Season 3 Really Isn't Happening
Some fans have wondered if the actors are dating in real life. They have talked to each other on Instagram Live a few times. One time a fan asked them if they're in love in real life.
"Maybe a little bit," Healey answered after a long pause. "I do love you," James then answered. "You better!" Healey then said.
However, it seems like the actors are just friends. In an interview, James told a funny story about Healey messaging a guy on her phone. They also talked about not knowing Shelby and Toni would be a couple in the beginning on Instagram Live.
"No, we didn't know. But when we found out we were super, super excited," Healey answered. She later said, "We wanted to work together as much as possible so it was great."
They are good friends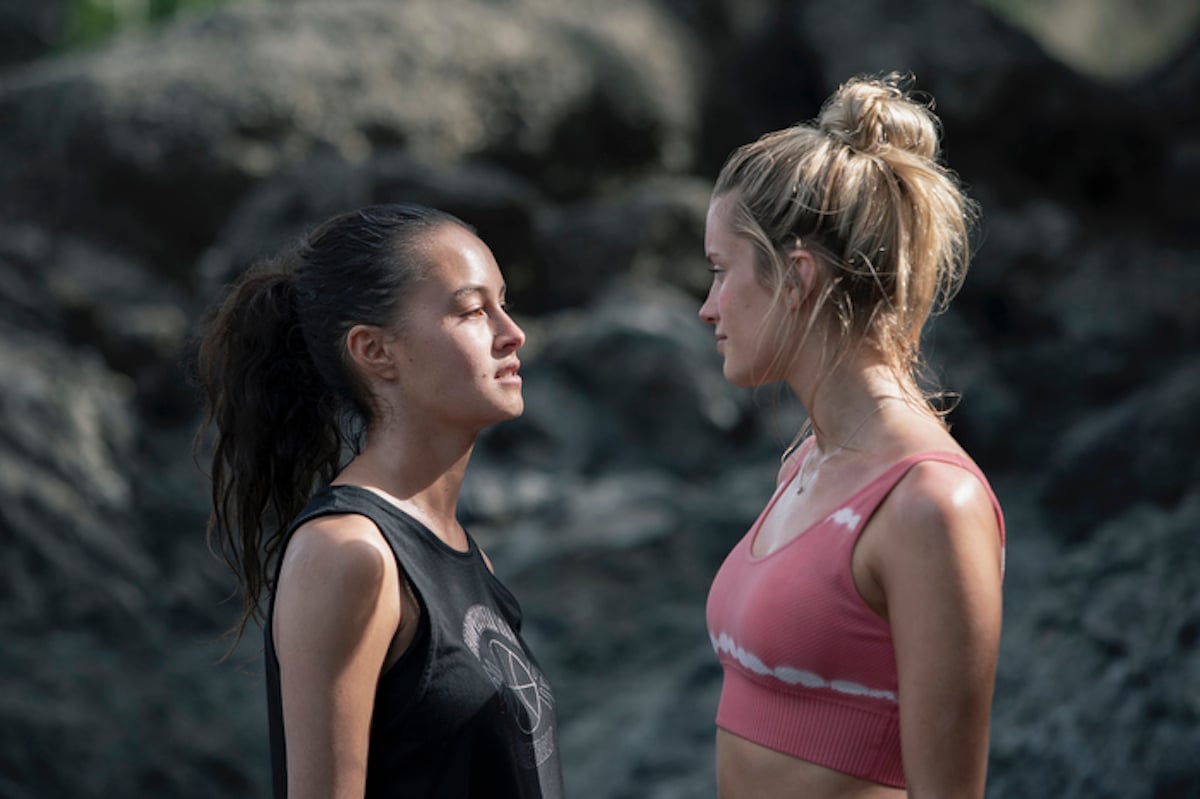 RELATED: 10 of Amazon's Best Original Shows
The good news is that Healey and James are good friends. This helped them build their chemistry for their characters' relationship.
"Forming my relationship with Toni was very easy because Erana and myself are very good friends off camera, which is very lucky that we have that natural chemistry already," James told Cinema Blend. We lived together and the whole time we were filming Season 1 we got our own place."
She continued, "And I guess just having those open conversations about how we're feeling about each other's characters and in the scenes and just playing around with it at home. We'd get back from work, tossing up ideas and making sure we were physically connected and always maintaining a physical connection as well. That sounds intense, but yeah."
So Healey and James are just good friends who work together. That friendship has helped them look like a steamy couple on the screen.