'The Wilds': Here Are Fans' Theories for Season 2
The Wilds, a new dystopian drama centering around young girls, hit Amazon Prime Video in December 2020. The show focuses on teens from different difficult backgrounds being sent to a wellness retreat when their plane on the way there crashes. The girls must learn how to survive alongside strangers and figure out how to work together. The entire first season tests whether the teens can battle their personal demons and uplift each other, simultaneously fighting natural obstacles that stand in their way.
With season two of the show already announced, fans are speculating on what could happen next on The Wilds.
[Spoiler warning: This article contains spoilers for season one of The Wilds]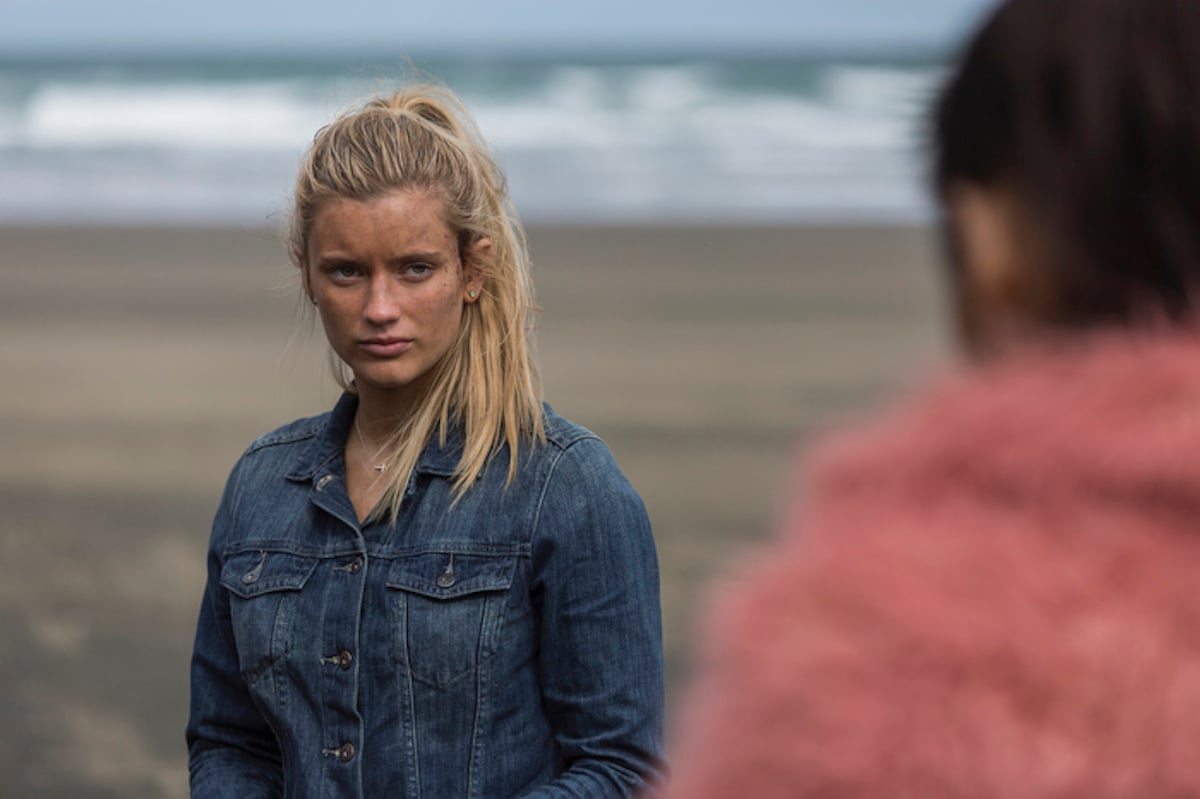 Theory suggests a continued focus on the girls, despite season 1 finale
At the end of season one, Leah Rilke (Sarah Pidgeon) escapes from the room she's being held captive in and finds an office that has a computer showing footage looking like more teens stuck on another island. She sees a file saying the "Dawn of Eve" and "Twilight of Adam."
A Reddit user theorized that this implies Gretchen Klein (Rachel Griffith), the person in charge of the entire experiment, could be testing the girls' "success" in creating their own community on the island against a similar group of teen boys, with Gretchen predicting the boys will fail.
Despite some fans thinking that season two will fully center around a group of boys, this user thinks that the show will continue to highlight the teen girls. "I don't think there will be a focus on the boys," the user commented. "Gretchen is trying to prove that women don't need men to live or thrive or succeed."
Theory that multiple girls were working together to plan Leah's escape
Before we see Leah escape from her room, we see Dot Campbell (Shannon Berry) eating sushi in her interview with Gretchen's employees. Fans also were shown earlier in the season that Shelby Goodkind (Mia Healey) is allergic to shellfish. A fan on Reddit theorizes that Dot, Leah, and Shelby worked together to provoke Shelby's allergic reaction in her isolated room to serve as a distraction to let Leah escape. The fan suggests that Dot kept some shellfish from her sushi and secretly fed it to Shelby before Shelby's allergic reaction.
Another fan on Reddit also pointed out that when Shelby had her allergic reaction, Gretchen rushed into her room. This may lead to Shelby recognizing Gretchen from the video on the plane when the girls thought they were being sent to a "retreat."
Theory that Dot's dad's nurse had darker intentions
Another viewer of The Wilds speculated on Reddit that Dot's dad's nurse, Mateo (Jose Velazquez), is actually working for Gretchen's team. The fan came to this theory due to Mateo giving Dot Gretchen's contact information for the experiment.
"I get the impression that [Dot's] dad didn't know [Gretchen], he just wanted Dot to have a vacation," the user said. "Matteo seems keen on making Dot think her dad knew this woman, and wanted Dot to reach out to her specifically."
Furthermore, the fan thinks that Dot's dad's death hasn't been officially documented, which would explain why 16-year-old Dot wasn't placed in care by the government. Dot seemingly went straight from living with her dad, him passing away, then her going to the island. The connector among those events? Matteo.
These theories may or may not pan out in the next season of The Wilds, but we certainly can't wait for more answers from the Amazon show.