'The Wilds': Why Gretchen Created Another Group
Season 1 of The Wilds ended with a huge cliffhanger. We find out Gretchen Klein (Rachel Griffiths) is the mastermind behind an experiment. The showrunner explained that ending and Gretchen's other group.
[Spoiler alert: This article contains spoilers from The Wilds.]
How does 'The Wilds' Season 1 end?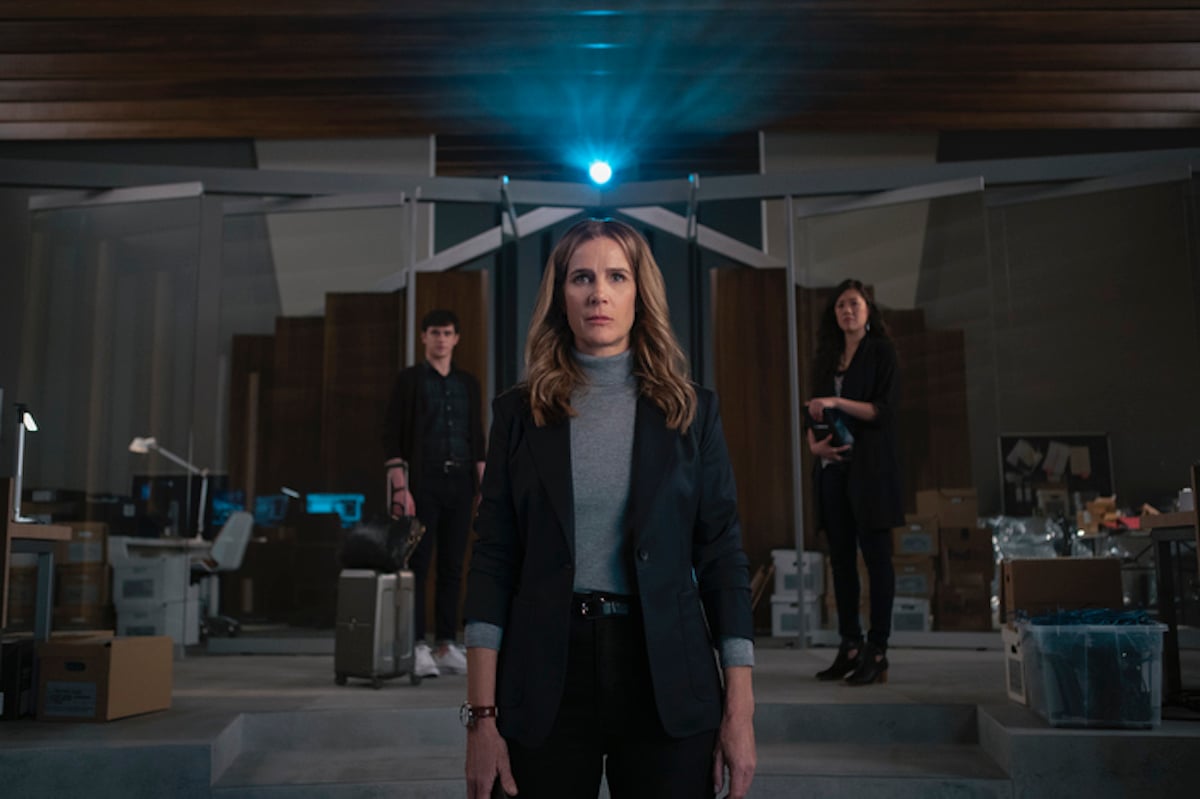 RELATED: 'The Wilds': Producers Explain 'Lost' Comparisons
The Wilds starts with Fatin (Sophia Ali), Dot (Shannon Berry), Martha (Jenna Clause), Rachel (Reign Edwards), Shelby (Mia Healey), Nora (Helena Howard), Toni (Erana James), Leah (Sarah Pidgeon), and Jeanette (Chi Nguyen) getting on a plane to go on a retreat. Their plane crashes and they get stranded on an island.
It didn't take long for the show to hint that there was more to the situation. Gretchen planned for the girls to go on the trip and told their parents it would be a female empowerment retreat. But it was really an experiment to see if women would thrive in a community without men. She called the group of girls, "Dawn of Eve".
The season ends with the girls being moved from the island to quarantine. Leah breaks into the control room and finds out there is another group of boys being watched. They are considered to be a control group called "The Twilight of Adam".
Gretchen created the control group
RELATED: 'The Wilds': Shelby and Toni's Romance Surprised Mia Healey and Erana James
The cliffhanger shows there is a lot more to come for season 2. Showrunner Amy B. Harris talked to Variety about Gretchen's control group.
"In her mind, she is saying, 'I am an honest broker and see, I'm not just proving my point by skewing it this way; I'm doing what good researchers do and I'm creating a control group as well,'" Harris explained.
She teased there's a "very strong blueprint" if there's a season 2. But also the writers are "wildly open to new things."
Will there be a season 2 of 'The Wilds'?
RELATED: 'The Wilds': Are Mia Healey and Erana James Dating in Real Life?
The first season was released on Amazon in 2020 with just 10 episodes. There will be a second season of the show, but it's unknown when it'll be released.
The showrunner did tease that Gretchen might have more problems with her employees next season. "For me, one of the fun things about a Season 2 is watching as [Gretchen's] loyal team decides whether or not they feel the way this is going is worth the damage," Harris said.
We already saw some of them were conflicted about their jobs. Dean (Troy Winbush) secretly let Leah outside in the last episode. He revealed she has been quarantined in Peru.
He previously pushed Gretchen to allow the girls to interact instead of separating them while being questioned. She didn't respond well to that and instead told him to prove his worth.
Her other employees weren't thrilled about her lack of ethics throughout the experiment. Fans will have to wait and see if they'll turn against her next season.