'The Wire' Had an Unexpected 'Law & Order: SVU' Cameo
During its five-season run from 2002 to 2008, HBO's hit series The Wire had its share of popular guest stars.
During its five-season run from 2002-2008, HBO's The Wire had its share of popular guest stars.
The Baltimore Police Department drama, which took on the drug war, charged Detective James McNulty, portrayed by Dominic West, with the task of taking down drug kingpin Avon Barksdale, portrayed by Wood Harris. Looking back, it would have been an honor for any actor to have any role in what has been deemed by many critics as one of the best TV shows ever.
During the show's first season Michael B. Jordan made a guest appearance as a 16-year-old drug dealer on several episodes. Commentator-journalist Nancy Grace portrayed herself in one episode. And Richard Belzer brought his Detective John Munch character from Law & Order: SVU to a cameo appearance during the show's final season.
Let's examine why that is so significant.
Detective Munch's character was developed before 'Law & Order: SVU'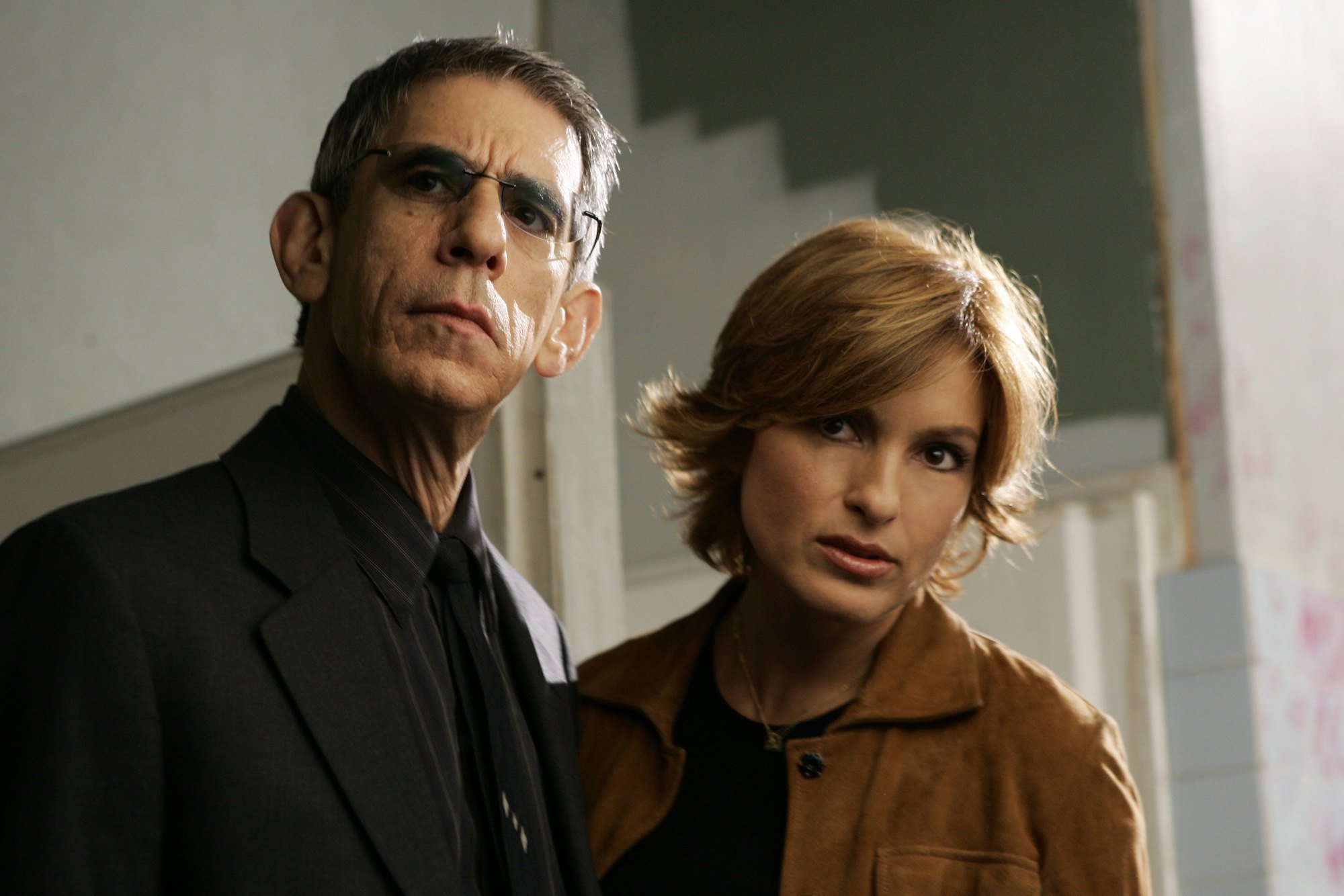 Before SVU came on the air in 1999, there was another NBC cop series, Homicide Life on the Street. The show was based on a non-fiction book, "Homicide: A Year on the Killing Streets," written by Baltimore Sun reporter David Simon, who covered the Baltimore police beat for four years before penning his book. The book was also the inspiration for The Wire, which came a decade later.
Homicide Life on the Street premiered in 1993 and starred Belzer as Det. Munch. It was Belzer's first starring role, although he had appeared in many television shows including Sesame Street, Saturday Night Live, and The Flash, according to IMDb.
He also had a guest role as Inspector Henderson in four episodes of Lois & Clark: The New Adventures of Superman in 1994.
Belzer appeared as Det. Munch in all 122 episodes of Homicide Life on the Street for seven seasons. During that time, he had four crossover episodes with the original Law & Order as the same character.
Munch was a key component on 'SVU'
When Homicide was canceled in 1999, Belzer and his alter self, Det. Munch, made the jump to the new Law & Order: SVU series which started the same year. Det. Munch was the same guy, only now becoming a senior detective with NYPD. He stayed on the show for 15 seasons, appearing in 325 episodes.
In season 14, he earned his sergeant stripes before retiring from the Special Victims Unit early the next season.
Lillian Brown wrote in an article for Medium, "The TV Gods created one half of John Munch and then trusted Richard Belzer to do the rest, and in that faith one of the greatest and longest-lasting characters on television was born."
No one could have credited Belzer any better.
'The Wire' and other shows were graced by Munch appearances
During his time on SVU, the Munch character had crossover appearances and cameos on several other shows. During The Wire's last season, Munch was seen arguing over a bar tab in the episode "Took." Modest as the appearance was, it was a nod to the show's inspirational character and its writer.
The original Munch character was modeled, in part, after real-life Baltimore Police Officer Jay Landsman who was included in Simon's book, and whose character appeared in The Wire.
Belzer's appearance also contributed to the number of different shows in which he has appeared as Det. Munch. According to the New York Post, Belzer, as Munch, holds the record for appearances on various TV shows at nine different shows including Law & Order: Trial by Jury, The X-Files, and Arresting Development.
When Munch retired from Special Victims, he had become the longest-running character on regular TV, according to TV Tropes. Belcher continually portrayed Munch for 22 seasons, between two shows. With that, he beat out Kelsey Grammar as Frasier Crane in Cheers and Frasier, along with two Gunsmoke characters – Matt Dillon, played by James Arness, and Doc Adams, played by Milburn Stone.
Munch has returned to SVU a few times since his retirement and we may just see him again. And, who knows? Maybe the 76-year-old actor will make a cameo appearance as Munch on another cop drama show. Maybe he'll show up on Law & Order: Organized Crime.
No doubt Det. Elliot Stabler (Christopher Meloni) would be glad to see him, and so would the fans of Det. John Munch.