'The Wire': Michael B. Jordan Had To Have His Mom Removed From Set While Filming Wallace's Death Scene — 'You Could Just Hear Her Sobbing'
Nowadays, Michael B. Jordan makes millions of dollars as a mega-movie star in films such as Creed and Black Panther, but his career beginnings were much more humble.
Back when he was just a preteen, Jordan worked his way into the entertainment business via small roles in TV dramas such as The Wire and The Sopranos. Even though his role as Wallace in The Wire was only for one season, the show ended up opening a lot of doors for him as an actor.
For anyone unfamiliar with the show, Jordan's character gets murdered before the conclusion of the first season. Because Wallace was a fan favorite, many viewers were devastated to find out that Jordan's character wasn't going to last.
Years later, Jordan admitted that he had to ask for his mother to be removed from the set while filming the scene because she kept crying.
Michael B. Jordan says no character was above being killed while filming 'The Wire'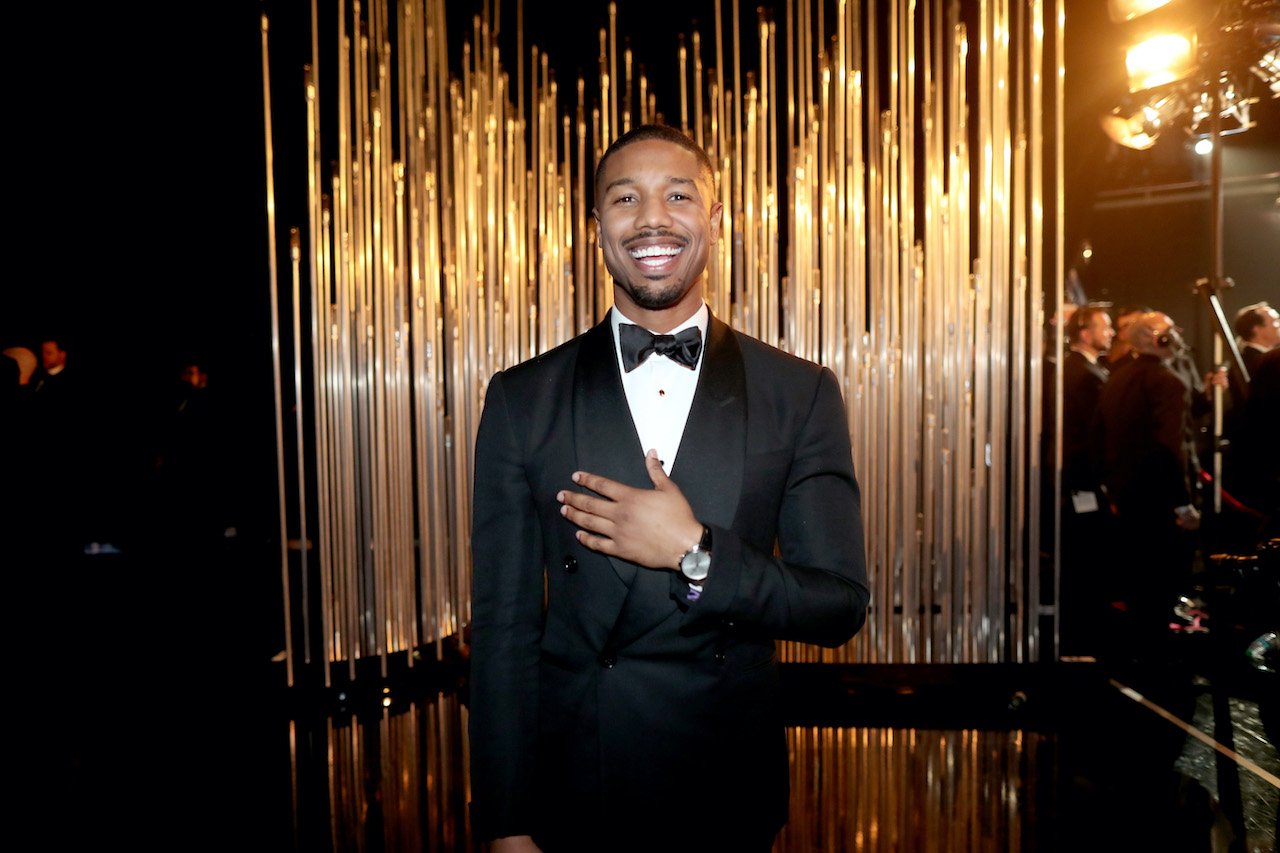 RELATED: Michael B. Jordan Had To Bully Tony Soprano in His First-Ever TV Role
During its initial run, The Wire garnered critical acclaim due to its unsettling authenticity and and heavy subject matter. In an attempt to make the show as realistic as possible, producers rarely kept central characters alive for longer than a few scenes. Knowing this, many of The Wire's actors would come to work knowing that it might be their last day.
"One of the things on The Wire was that nobody was safe," Jordan told Vanity Fair in 2019. "Everybody can go, I guess the best reference for that is Game of Thrones nowadays. Everybody gets a shot to get killed. You usually just get the script, you read through it, you just flip through it the first time just to make sure your name is at the end of the episode. And then you go back and actually read it."
Unfortunately, during season one that day came for Jordan. Show creator David Simon told him that because Jordan's character had become so popular, they had to kill him off.
"I had that moment where David Simon, he comes, knocks on your trailer door. And you never want that knock on your trailer," Jordan said. "So he knocked on my door and basically said, 'Look, Mike, we love you, everybody loves you, but that's exactly why we have to kill you.' And now Wallace has to go."
Michael B. Jordan had to have his mom removed from the set because she was crying so loud
When the time came to shoot Wallace's death scene, everybody on set was emotional. Jordan's mom was there and was crying hysterically as she watched her son die on camera. Unfortunately, her crying became so distracting that Jordan had to ask for her to be removed from the set.
"The death scene was very emotional," Jordan recalled. "I remember my mom being on set, she's in Video Village and you could just hear her sobbing and crying and stuff like that. It was pretty distracting. I'm like, 'Ma … Somebody, please just take her off set.' But it was a good time, looking back at it.
He was devastated when his character got killed off
By the time Wallace was killed, Jordan had formed a close bond with many of his castmates. He wasn't sure if he'd get another gig after The Wire, so he was doubly sad when his time on the show came to an end.
"It was a sad moment for me, at that point it was just like me leaving my family, just looked at everybody as my big brothers and sisters and I was like, 'Man, all this has to stop?' I'm not gonna work anymore?' But he's like, 'It'll be fine … You'll be great.' And then the death scene."
Now that he stars in bid budget action flicks such as Without Remorse, it's safe to say that Jordan ended up alright.