'The Witcher': The Hardest Role To Cast Isn't Who You'd Think
There are many talented actors in The Witcher. This list of talented actors would include the titular Witcher himself, Henry Cavill, playing Geralt of Rivia. It would also include Anya Chalotra, playing Yennefer of Vengerberg and Freya Allan, playing Princess Cirilla of Cintra.
The hardest role to cast, however, is surprising. Based on an interview with the casting director, even the most diehard fans of The Witcher might not have guessed this one. Continue reading to find out which role was the hardest to cast and how the actor who was chosen won over the casting director.
How was it casting the less difficult roles in 'The Witcher'?
Before getting into what the hardest role to cast is, it's important to know what it was like casting most of the roles. All of the roles definitely had their challenges. For example, according to the casting director Sophie Holland in an interview with Metro.co.uk, she and the team saw "hundreds" of possible Geralts, before meeting with Henry Cavill.
They "thought it was important for [them] to see as many people who would fit the role as possible." The casting director believed "there would be lots and lots of men…who would play it." Of course, they didn't find the perfect Geralt until Henry Cavill. "From the moment he opened his mouth, we just knew," Holland says.
It was equally important to cast other characters, such as Yennefer and Cirilla, known as Ciri. According to Holland, Anya Chalotra, who plays Yennefer was "the easiest find." "She was cast before anyone else," Holland says. Freya Allan was initially cast as another character, Mirilka, in episode one of The Witcher.
Then, "we showed her to the team, and everybody kind of fell in love with her." Since they were having trouble finding someone for the part, they decided to "just try" auditioning her for the role of Ciri. And, of course, she wowed them and got the part.
What was the hardest role to cast in 'The Witcher'?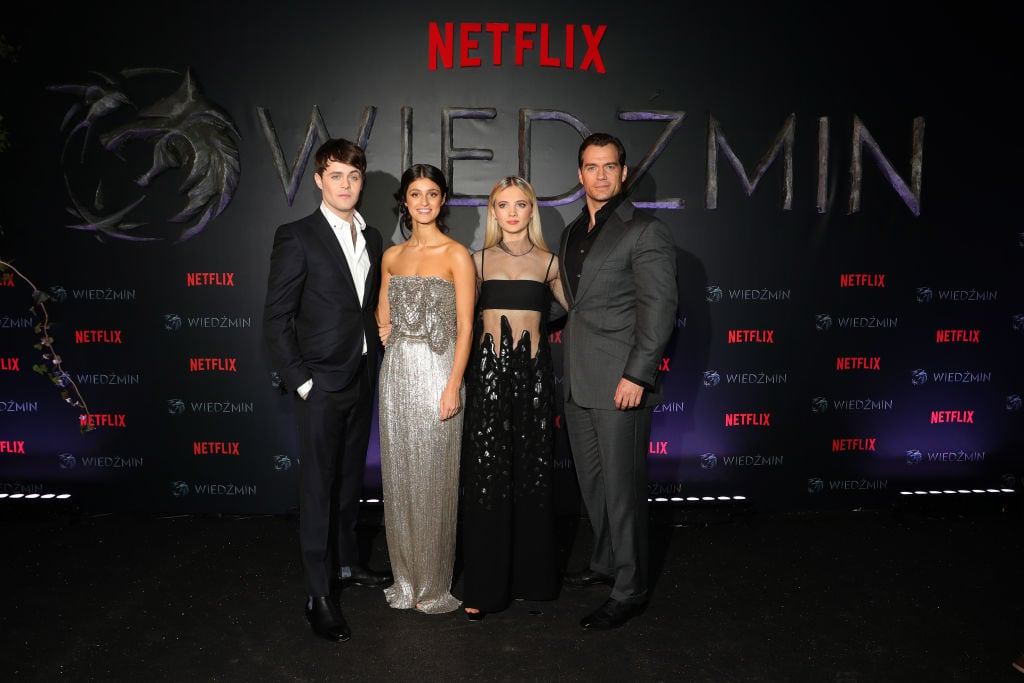 After seeing "hundreds" of possible Geralts and having some difficulty casting Ciri, which role could be harder than those? Well, it's a surprising one. The role of Jaskier in The Witcher gave the casting director the most trouble. As Holland describes it, "this was the worst character to cast in the entire series."
"We had to find somebody who's gorgeous, sexy, charming, [and] can play the lute," the casting director says. According to Holland, they "just couldn't." Until they met Joey Batey.
Batey went above and beyond for the role. He "learned off-by-heart two scenes, he'd borrowed a lute…He'd learned a song, he'd set it to music, and he came in dressed as the character." Much like with Henry Cavill and Geralt, Batey "opened his mouth, and there was Jaskier."
Holland describes Batey as "funny" and " genuinely charming." She "really thought at one point, we saw hundreds and [she] really thought we can't find him." "Out of them all in a way," Holland is "most proud of Joey Batey."
What does Joey Batey have to say about playing the role of Jaskier?
In an interview with 411 Mania, Batey speaks about his role in The Witcher as Jaskier. When told that he steals the show, Batey replies by saying " thank you. That's really kind." He also says that he's "pretty sure they cast [him] because [he] could play the lute."
According to Batey, "there's way more talent in everyone else." He "just [gets] up and [plays] the lute." Yet we think he is just being modest and has just as much talent as anyone else in the cast. He certainly deserves his role since he put so much effort into getting it.